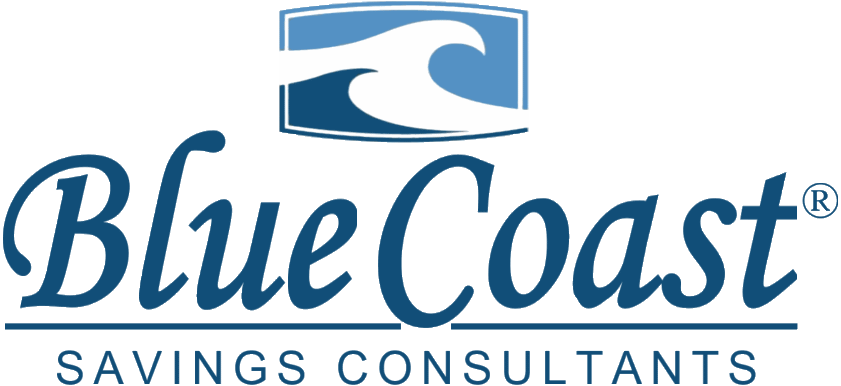 KEY WEST, FL – Blue Coast Savings Consultants, a leading business consulting group, based in Key West FL, announced today that they have been selected to the 3rd Consecutive Year to the annual Inc 5000 list of the Fastest-growing Private Companies in America.
Inc. is an American weekly magazine, which for more than 30 years has been the premier print publication for entrepreneurs and business owners. The magazine publishes an annual list of the 5000 fastest-growing privately held small companies in the U.S., called the "Inc. 5000". Collectively, the companies on this year's list amassed $237.7 billion in revenue in 2018, a median three-year growth rate of 157.4%.
Blue Coast ranks as one of The Most Successful Companies in America for the 3rd Consecutive Year, ranking at 3705 with an astounding 93% growth for 2018, and joining a small and esteemed group of companies making the list for their third consecutive year.
"It's an honor to be recognized for the third consecutive year in a row, as one of the Fastest Growing Privately Owned Companies in America", comments Shawn Hull, CEO of Blue Coast Savings Consultants, and added, "this is a reflection of the hard work of our consultants and the recognition belongs to them, and to our clients".
"There are two ways in which a business can increase profits", states Mr. Hull, "either by increasing revenue, selling more of their product or service, or by reducing expenses. We help organizations to increase profits by reducing expenses in over 15 different expense categories, and we create additional profit for our clients through the recovery of overcharges and expense reduction, or optimization. In most cases, we can even go back several years to obtain refunds."
According to Chris Cunningham, Blue Coast's Director of Sales and Marketing, "with all of our expense reduction and overcharge recovery services, our fee is contingent on results, so if there is no savings, there is no fee, and our clients are not asked to change providers, or existing vendor relationships. For instance; a small change in how supplier invoices are paid can add up to 1.5% back to a company's bottom line, and we haven't even gotten started yet."
About Blue Coast Savings Consultants
Blue Coast's nationwide team of Consultants and Subject matter Experts specialize in the identification and recovery of overcharges, or reduction in cost, of various business expenses. Whether operating a business, a school, a municipality, or any other organization, Blue Coast and its nationwide group of consultants can substantially improve the bottom line, reducing costs and increasing profits.
If you would like more information about this topic, please call Chris Cunningham at 800-467-2310 Ext 24 or visit https://bluecoastsavings.com.
Media Contact
Company Name: Blue Coast Savings Consultants
Contact Person: Chris Cunningham
Phone: 800-467-2310 Ext 24
City: Key West
State: Florida
Country: United States
Website: https://bluecoastsavings.com