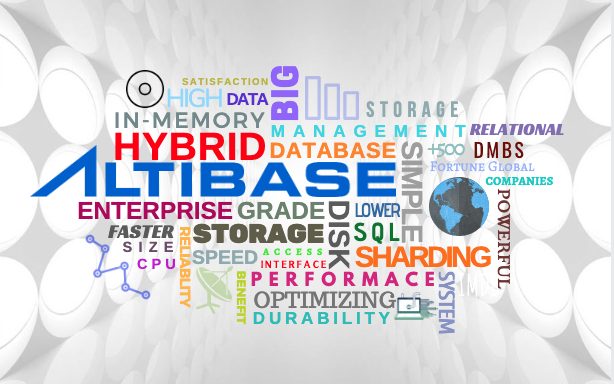 Leading provider of innovative data management solutions, Altibase, continues to set the pace in the industry with more than 650 enterprise clients across the globe
Altibase Corp has been able to establish themselves as a force to reckon with in the provision of database management solutions, pioneering in-memory and hybrid databases for thousands of use cases across the globe. Over the years, the company's popularity and acceptance have steadily increased, working some of the biggest brands in different parts of the world thanks to the innovativeness and effectiveness of the solutions they offer.
More organizations worldwide are beginning to embrace the use of open-source database management systems thanks to their amazing features and benefits. This has led to the influx of several solutions providers, making it somewhat difficult for consumers to select the most suitable technology. Unfortunately, many of the software companies do not meet the needs of their clients as the solutions are either exorbitantly priced or fail to deliver as claimed. This is where Altibase Corp has been able to change the narrative for years by offering an open-source ACID compliant, SQL-standard relational database management system to businesses.
The company's Relational Database Management System has become the toast of companies worldwide, with popular brands such as Amazon Web Services, Redhat, MicroStrategy, and intel, leveraging Altibase's innovative technologies to enhance the performance and cost-effectiveness of their OEM solutions.
Altibase Corp's solutions have been deployed across several industries for various critical use cases. Some of these industries include manufacturing, telecoms, finance, and services. Over the years the company has served over 650 enterprise clients, including 8 Fortune Global 500 companies, and providing the likes of POSCO, Samsung Electronics, and China Unicom with tailor-made solutions to meet their needs.
Some of the features of Altibase Enterprise Grade Open Source Database solution that stand it out from the pack are a hybrid solution that allows clients to enjoy the benefits of both an in-memory database and a disk-resident database in a single unified engine and Relational DBMS with all the tools and relational capabilities required by enterprise-grade applications.
More information about Altibase and the award-winning database management solutions from the company is available on their website and LinkedIn.
About Altibase Corp.
Altibase Corp. is the pioneer of in-memory and hybrid databases. Altibase began as a government-sponsored research initiative and has been mastering its skills in in-memory databases for over 20 years. The company has grown to become the most trusted, mature and proven solution provider for the most discerning companies and governments around the world.
Media Contact
Company Name: Altibase Corp.
Contact Person: Richard Nahm
Email: Send Email
Country: United States
Website: http://www.altibase.com