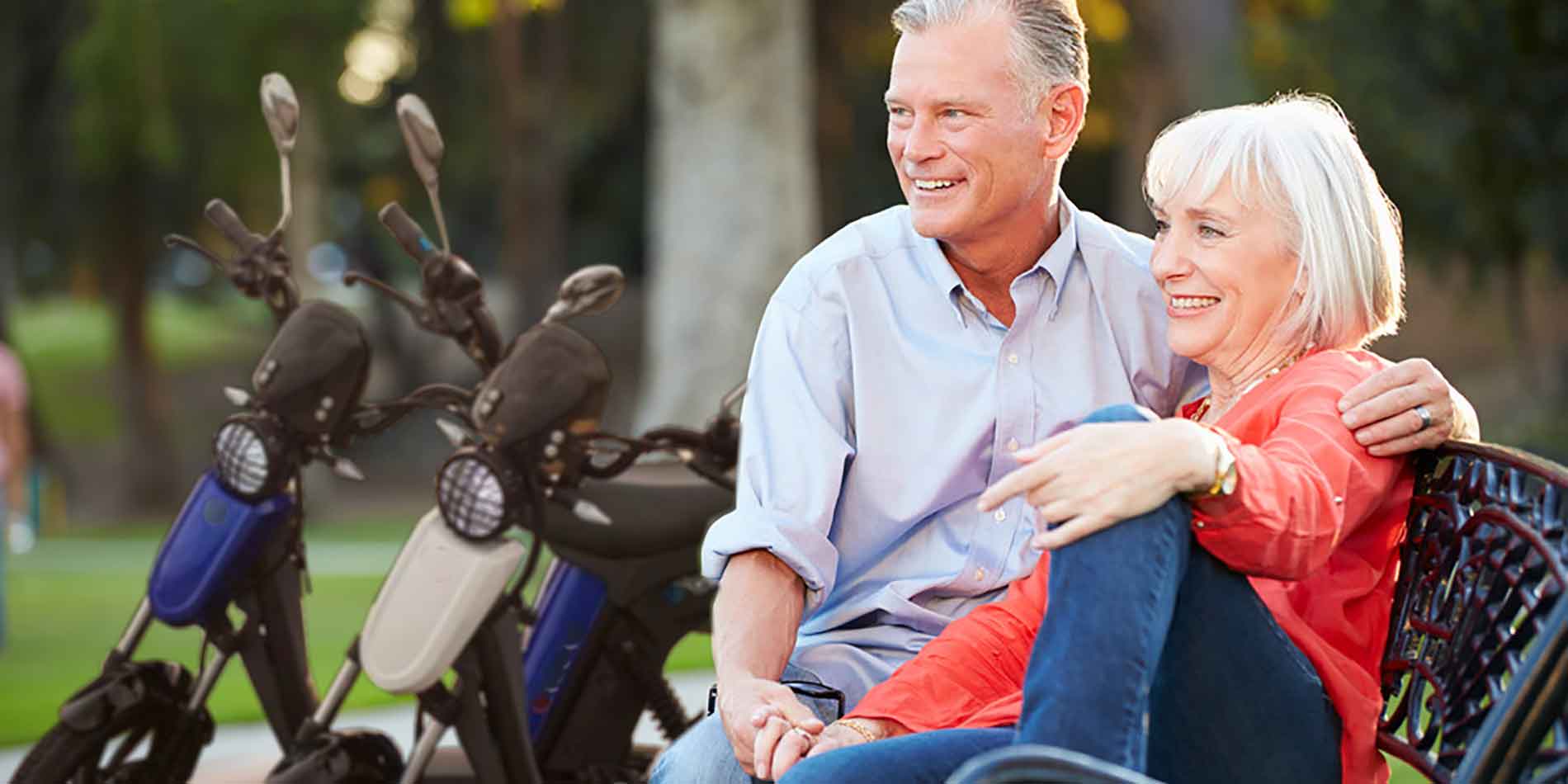 Evolts Electric bikes is a designer and manufacturer of two-wheel vehicles that have been serving their customers for 20 years. Evolts is an electric Moped style bike brand that belongs to Atlas international group.
In their quest to satisfy their customer, they recognized most models were not really designed for the normal body shape, less athletic or older generation. The Motorcycles and mopeds designed also required license and registration and were just not practical. Having the love of their customer at heart and after several consultations, they designed a new model with outstanding features that support the comfortability of their senior citizen.
Evolts Electric bikes love of customer's satisfaction and creative thinking with a wide range of excellent consultations led to the invention of Atom O3 Series model to satisfy the need of their senior citizen. The new design Atom O3 Series possesses different features which make it easy to learn with a higher power of control in different environments.
The new design support people with extra weight without causing discomfort. It is easy to control the speed just using a simple switch, no gears to sort out or confuse people. It is designed with three-speed selections so it is easy to learn and with wide tires so it is more stable at low speed. This setting also makes it easy to ride with someone walking next to you and adjust the speed with the pedals or the throttle, without the fear of taking off too fast. It's also helpful in public areas where restricted speed is necessary. This three-speed system will make it a more senior's friendly bike and easier to control for many activities at lower speeds.
The new Atom O3 Series model comes with more comfortability such as Low centre, easy to get on and off. The seat is wide for more comfort, High-grade front Shock absorber, Dual Rear Shock absorber, Optional rear box, Bag or helmet hook and Rear charging Port. It also comes with Three-speed coupled with the existing safety features such as turning indicators, Hydraulic Disk front brake, LED lights, double button horn to warn people you are approaching, makes this bike perfect for people wanting the freedom to getting outdoors.
In most states, no license required, no registration or insurance make it an economically viable method of getting around. With the capacity up to 300lbs, it gives newfound freedom to the senior's community. For more information visit: https://evolts.net
Media Contact
Company Name: Evolts Electric bikes
Contact Person: John Krechting
Email: Send Email
Phone: +8613883598527
Address:Suite 2/19 Broughton St
City: Kiribilli
State: NSW
Country: Australia
Website: https://evolts.net