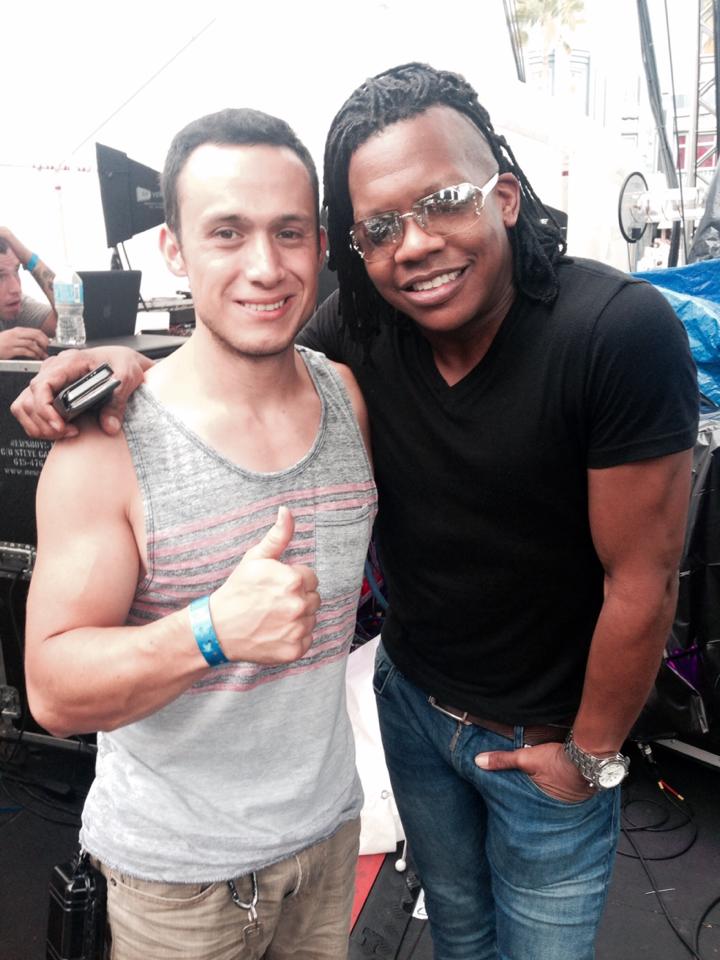 "Jaime Agudelo Martin (left) engineering music for with Newsboys lead singer and Grammy award winning artist Michael Tait"
By: Karla Escalante
Miami, FL – What do award winning Colombian artists Fonseca, Alex Campos, Generation 12 and Soulfire Revolution have in common? Not only are they Colombia's latest best musical exports, but they also share a producer and sound engineer who they credit for taking their sound international. Jaime Agudelo Martin an award winning producer and sound engineer, is making noise as of late for combining sounds and genres to make vibes that are braking record sales.
With Generation 12, Agudelo has been able to produce and mix their latest best seller Todo Lo Haces Nuevo as well as win milestones on social media platforms such as Youtube and facebook. Agudelo is also on tour with the Colombian megastar Fonseca filling to capacity Latin America's largest arenas such as the Movistar Arena in Bogota.
Agudelo was at Expolit 2019 in Miami, Florida in august showcasing his services at one of Latin America's most important showcases for musicians, authors and communicators. Agudelo has not limited his sought after skill only to the Colombian market, but is also making headway in Brazil engineering music for the likes of Grammy award winner Thalles Roberto.
Agudelo recently landed a sponsorship with Sennheiser electronic the musical instrument company and is woking on the new album of G12 Worship an American gospel music band. It is likely next time you listen to a tune from a Colombian musician Agudelo had something to do with it.
Media Contact
Company Name: El Norte
Contact Person: Pablo Torres, Executive Director
Email: Send Email
Country: United States
Website: www.bellavistacommunications.com