Timely encounter with the mind optimizing coach raises an awareness of risk prevention for big enterprises, successful individuals and generally focused achievers.
August 27, 2019 – Highly distinguished Wealth and Success coach Dr. Angela Wilson makes public the launch of another exceedingly propitious series programs – Mind Samurai (TM) targeted at helping and preparing achievers to avoid falling into the same pit of mistakes that prominent successful others before them fell into, which truncated their fulfilment and left them and their organizations with tragic ending. Dr. Wilson is immensely knowledgeable and experienced on this particular issue.
She believes that it is time to critically work on the mind before there is a breakdown, which will lead to an irrecoverable situation when it becomes impossible to move on anymore. Discussing why the program is felicitous, she pointed out numerous lessons that would be enormously beneficial to participants of the Mind Samurai series programs including but not limited to mastery of health condition optimization, lifetime success security, and unwanted tragedy prevention. Attendees can enjoy the Skyrocket Transformation on the spot remotely face-to-face with Dr. Angela Wilson by sitting in front of computer.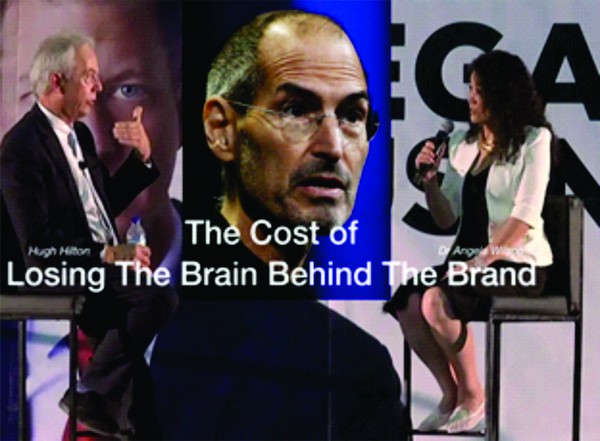 Quite a lot of achievers have encountered unexpected tragic ending including best-selling Christian author Rachel Held Evans who died at 37 from an allergic reaction to medication, professional wrestler Ashley Massaro who died aged 39 fighting depression and mental issues, popular YouTuber Desmond Etika Amofah who died aged 29 through suicide after admitting mental illness, award winning journalist Alexa Valiente who died aged 27 after prolonged health issues, women's health advocate and model Elly Mayday who died aged 30 after battling ovarian cancer, famous America stand-up comedian Brody Stevens who died at 48 by suicide, and many more such as disability right advocate Carrie Ann Lucas, American singer Jeff Austin, CFO Bernand Madoff Investment Frank DiPascali, serial hill climbing winner Carline Dunne, famous American athlete Gabriele Grunewald, reality star Beth Chapman, motivational speaker Austin Eubanks, Co-founder of the mobile payment company Square Tristan O'Tierney, American professional baseball player Tyler Skaggs, co-founder of Teance Fine Teas Winnie Yu, American football guard Mitch Petrus, etc., with many organizations suffering for losing brains behind their brands as in the case of Steve Jobs and Apple, Gerald Cotton and QuadrigaCX, Jeffrey Tarrant and Protégé Partners, etc.
Explaining how the mastery of the 3 minds and how it functions would have helped many of these achievers to prevent such tragic ending, Dr. Angela reiterated that the program is not for everyone but for those that really want to attain optimal success and remain at the zenith of their careers for as long as possible. "This is only for serious individuals who commit to take the power of the mind in control!" "You don't need to travel and Just sit in front of computer FaceTo-Face Online with me" The "Million Dollar Mind Samurai" coach said. Achievers resources is owned and managed by Dr. Wilson Angela, a prominent result-driven coaches, she is widely known with lot of accolades and awards. Dr. Wilson has transformed lot of individuals both celebrities, entrepreneurs and professionals around also equipping them with mental and mind facilities to sustain achievements.
For not-for-profit organizations, Dr. Angela Wilson Offer her service free at https://www.peacetalk.org
Media Contact
Company Name: Achievers Resources Pty Ltd
Contact Person: DR. ANGELA WILSON
Phone: 0061-07-31949270
Country: Australia
Website: https://www.achievers-resources.com/
Media Contact
Company Name: Achievers Resources Pty Ltd
Contact Person: DR. ANGELE WILSON
Email: Send Email
Phone: 0061-07-31949270
Country: United States
Website: https://www.achievers-resources.com/