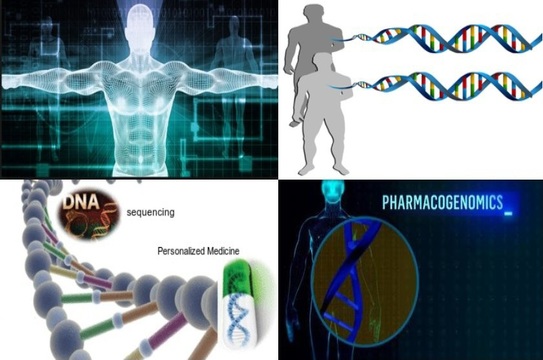 "Technological advancements leading to new product launch is a prominent factor fueling market growth"
Pharmacogenomics is an essential research area for development of medication for pain, cancer, psychotropic, and cardiovascular disease.
Major factors that propel the market are increasing demand for personalized drugs, increasing prevalence of several non-infectious and infectious diseases, rising utilization of these technology for effective treatment therapeutics, and growing awareness about benefits associated with pharmacogenomics. Continuous collaboration among pharmacogenomics manufacturers for various applications in clinical and translational research is also expected to drive growth of the market across regions. In 2016, Merck & Co. Inc., collaborated with Biocartis, an innovative molecular diagnostic company to develop and commercialize a new liquid biopsy technology for RAS biomarker testing.
Increasing prevalence of several infectious and non-infectious diseases is also one of the major factors boosting the demand for regulated next-generation sequencing-based clinical trial assays and companion diagnostics. According to U.S. Food and Drug Administration (FDA) statistics, over 100,000 people in the U.S. die each year from injurious responses to drugs that were correctly prescribed by a physician. Additionally, over 2.2 million people endure acute, though not fatal, side effects. Worldwide, BioWorld estimates those figures increase to 200,000 deaths and over 4.5 million people suffering serious side effects.
Request Sample Copy of This Business Research Report: https://www.coherentmarketinsights.com/insight/request-sample/1053
Pharmacogenomics tests are expected to predict susceptibility to maladies as well as create therapeutics tailored to an individual's specific genetic profile. This in turn, is expected to increase market growth. However, unavailability of proper diagnostic testing due to lack of trained personnel, high costs associated with tests, dearth of laboratory facility, and lack of standardization and validation of the test procedures hampers the development of the personalized medicine.
For instance, in 2016, Middle East Medical Assembly at American University of Beirut (AUB) explored precision medicine sector, which is expected to revolutionize the healthcare and disease treatment in the Middle East, as MEMA brings physicians and experts together to discuss the latest challenges and novelties in precision medicine and genomics.
Vendors are continuously investing in the development of the pharmacogenomics for various applications in clinical and translational research to find a solution to the problems of under-served patients, misdiagnoses, adverse drug reactions (ADRs), and ineffective therapeutics, which is projected to provide lucrative growth over the forecast period. In May 2015, Rosetta Genomics Ltd. launched OncoGxOne, Admera Health's next-generation sequencing (NGS) panel that detects a vast number of genetic alterations implicated in cancer, to provide clear, concise, and actionable clinical recommendations from a single, comprehensive test.
To Know More About Pharmacogenomics Market @ https://www.coherentmarketinsights.com/market-insight/pharmacogenomics-market-1053
Detailed Segmentation:
Global Pharmacogenomics Market, By Technology Type:
Polymerase Chain Reaction
Sequencing
Microarray
Other Technologies
Global Pharmacogenomics Market, By Application:
Drug Discovery
Therapeutic Application
Oncology
Cardiology
Pain Management
Neurological Disorders
Others
Company Profiles
Thermo Fisher Scientific Inc
Abbott Laboratories
F. Hoffmann-La Roche AG
Qiagen N.V
Pacific Biosciences of California, Inc
Diatech Pharmacogenetics Srl
Assurex Health Inc
Make an inquiry for purchasing this report @ https://www.coherentmarketinsights.com/insight/buy-now/1053
About Us:
Coherent Market Insights is a prominent market research and consulting firm offering action-ready syndicated research reports, custom market analysis, consulting services, and competitive analysis through various recommendations related to emerging market trends, technologies, and potential absolute dollar opportunity.
Media Contact
Company Name: Coherent Market Insights
Contact Person: Mr. Raj Shah
Email: Send Email
Phone: +1-206-701-6702
Address:1001 4th Ave, #3200
City: Seattle
State: Washington
Country: United States
Website: www.coherentmarketinsights.com/market-insight/pharmacogenomics-market-1053