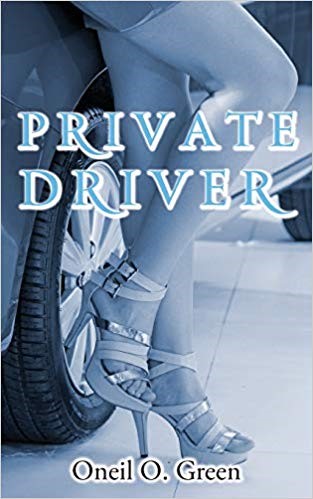 Brooklyn, New York – August 29, 2019 – Romance never loses its charm – there is a loyal readership to this genre that can be easily interspersed with other plots. "Private Driver" by Oneil O. Green tells the story of Norval and his trysts with women at all times. The book is full of sensual pleasures and erotic elements that flank passion and life. The protagonist is always disappointing and suffers due to the women in his life. When he comes across the woman of his dreams who turns out to be his savior, he got the job of 'private driver' for a sultry temptress who pushed all the right sexual buttons in him. He grapples along with life and lust until he's forced to make a transcending decision to safeguard his sanity.
"Private Driver" is Oneil O. Green's second book – his first book is "My Life; the Journey to Here" and it caught a reading club fancy. Toplink Publishing was informed on how good Oneil's first book turned out to be, and the publishing company reached out to Oneil, asking if he has more books to come and that they would love to publish his books. Oneil O. Green enthuses, "Not only Toplink Publishing wanted to work with me to get more of my books published, they also offered to help me promote my first book, "My Life; the Journey to Here."
Oneil O. Green wrote "Private Driver" in less than a month. The story just flowed, and he is a writer who rarely has the 'writer's block' phenomenon hit him. Even his first book and ensuing books were completed within a month. "Private Driver" is a different genre from "My Life; the Journey to Here," yet Oneil O. Green composed the former just as speedily. This speaks of the author's writing acumen.
Oneil O. Green titled his book as "Private Driver" to have a double entendre. It's to intrigue readers and embodies his favorite quote, "It's crazy not to be crazy." "Private Driver" will tantalize adult readers who love romantic fiction.
For more information, visit https://www.amazon.com/Private-Driver-Oneil-Green/dp/1950256073?SubscriptionId=1NNRF7QZ418V218YP1R2&tag=bookfinder-test-a-20&linkCode=xm2&camp=2025&creative=165953&creativeASIN=1950256073&tag=bookfinder-test-a-20
About the author
Oneil O. Green writes about the struggles of life. The characters in his books are brilliant and fabulous and leave the reader yearning for more. He is an emerging Caribbean author who has written a handful of fictional books about awe-inspiring characters that will blow the reader's mind. Oneil has written books titled, "My Life, Bella's Diary, Private Driver and is currently working on, "The Homeless Man." He is currently working in New York City in Retail Management.
Website: http://oneilgreen.com/
Social Media Accounts:
Facebook: https://www.facebook.com/Oneil-O-Green-326929054855011
Twitter: https://twitter.com/authorOGreen
Tumblr: https://authorogreen.tumblr.com/
About Toplink Publishing
Toplink Publishing offers highly scalable platforms that are growing quickly, positioned to become the global leader in accessible and strategic publishing and marketing solutions. For new book/books to publish or publicize one's published work, contact by calling 1-888-375-9818.
Media Contact
Company Name: Toplink Publishing
Contact Person: Oneil O. Green
Email: Send Email
Phone: 888-375-9818
City: Kelly
State: North Carolina
Country: United States
Website: https://www.toplinkpublishing.com/