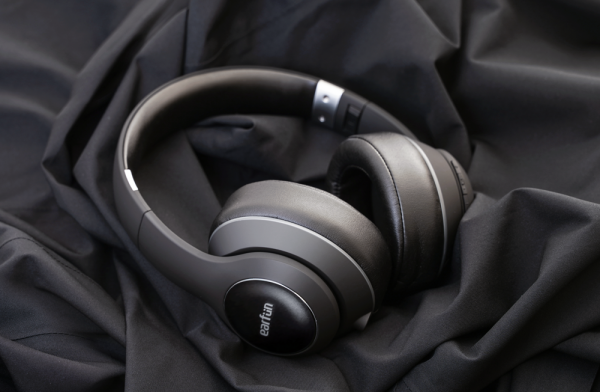 EarFun Inc. launches EarFun Wave, the latest wireless headphones that offer a magical audio experience with ultimate comfort and sound clarity. Available on Amazon.com and can be shipped everywhere in the US, these headphones are ready to upgrade your wireless audio experience.
AN INDULGENT LISTENING EXPERIENCE
Featuring two revolutionary "Neodymium Magnetic" HIFI 40mm drivers, the high-res sound delivered by the EarFun Wave will spark joy to the discerning audiophile. Enjoy 40 hours of audio freedom with the ability to juice it up for 10 minutes and get up to 2 hours of playback. Let it be a long road trip or a short errand, and your favorite tunes are always on the go with the foldable design. And with the 3.5mm audio cable for a wired listening session, you can transform your surroundings into a concert.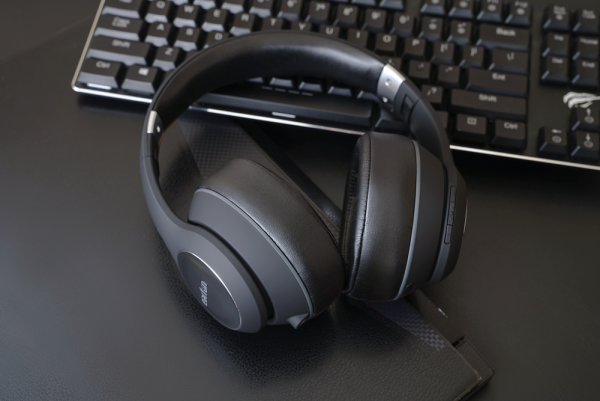 NEXT-LEVEL CONNECTION
Your ears can find the perfect fit with the in-depth ergonomic ear space structure of EarFun Wave. The high-quality protein leather and pressure-relieving ear cushion of these headphones provide the utmost comfort for extended use. Put them on, and you'll forget you're wearing them.
The latest Bluetooth 5.0 technology of EarFun Wave supports codecs SBC and AAC, and ensures a stable wireless connection with an extensive range up to 20m from the source device. Switch between music and calls gracefully without removing your headphones, engage in a clear hands-free conversation with its built-in noise-reducing microphone anytime, anywhere.
MAIN FEATURES
• Dual "Neodymium Magnetic" HIFI 40mm drivers, deliver premium playback with fine-tuned acoustics;
• Up to 40 hours of battery life;
• Ergonomic, lightweight and foldable design;
• Wireless or Wired Connection;
• Bluetooth 5.0 technology with support for AAC and SBC.
PRICING & AVAILABILITY
EarFun Wave is now available to order on Amazon for $49.99.
To find out more, please visit http://bit.ly/EarFunWave.
ABOUT EARFUN
EarFun was established in 2018 by a group of experienced industrial designers, acoustic engineers and music enthusiasts who shared the goal of creating next-generation wireless audio devices. The EarFun team is driven by a passion for music and a commitment to delivering solutions that use the latest technology to improve the audio experience. EarFun believes that technology can enhance modern lifestyles and seamlessly fit within the fabric of our lives.
Media Contact
Company Name: EARFUN, INC
Contact Person: Leon Fung
Email: Send Email
Phone: +1 (323) 688-9397
Country: United States
Website: https://www.myearfun.com/