Cory Machado started watching wrestling at the age of 5 with his great grandfather it was at this moment Machado fell in love with wrestling a family bond. Machado says one of the toughest things getting started in wrestling is coming up with a character that is different yet stands out around 2012-2015 Machado was brainstorming ideas and characters around the time the world cup was around one of the most watched sporting events in the world Machado got an idea while watching the world cup nobody at the time really explored the soccer gimmick/character.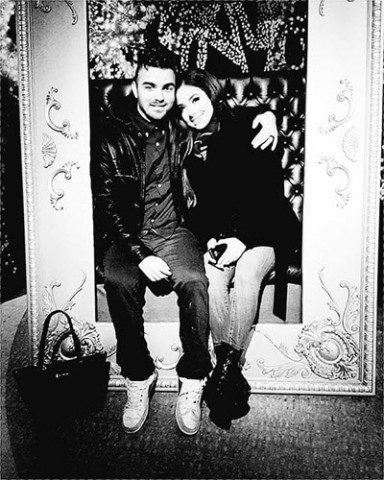 Machado's first character was a soccer gimmick seeing the success of soccer and the world cup being one of the most watched and popular topics. Machado also looked at potentially other gimmicks and characters after moving on and evolving from the soccer gimmick Machado looked at what was getting buzz what was being talked about everyone was talking about trump so machado's next gimmick/character was the trust fund character where he was in a faction with his manager Bridget, former NFL player Walter Thurmond and Mexican wrestling legend Super Mex Hernandez. They then went to face former wwe superstar Sinn bodhi.
It was 2014, when Machado was on Facebook and saw news of this local high school girl who had passed away in a car accident. He reached out to everyone seeing as to how he could be of help.
He had then NFL player Terrance Parks who would make a video for the Carlson family., spent a lot of time talking with the family getting to know more about Ashley and what some of her goals were. She wanted to be a nurse and help people. Ashley passed away on Llano road in Santa Rosa. That road has taken many lives.
Pro wrestler Cory Machado did many Facebook ads, campaigns to fix the roads, they are finally being worked on and will ultimately long term save a lot of lives going forward in the name of Ashley Carlson. He was proud to be able to help a little bit. Now when he wrestles, he honors Ashley Carlson, his great-grandfather & Ashley Donohoe among so many other angles.
Everything I have seen and been through has really inspired me to honor these individuals that lost their lives at such a young age and had big goals, big plans and wouldn't be able to fulfill them. I want to fulfill their dreams of helping others and honoring them while working with charities, families, food banks etc. Now my goal is to fight hunger not just in the United states but in the world as it is a huge issue. So far I have been able to feed 11,000+ I still have a ways to go to reach my goal of fighting hunger. With all of the resources we have I feel like nobody should go hungry in the world. So now it's just coming up with the solution and having great people around me with the same vision and goals.
Fighting hunger, being apart of the solution rather than just talking about all of the issues and challenges in the world. There is already so much negativity, hate & misery in the world. I want to make a difference and do good with the time I'm given on this planet to honor those that couldn't fulfill their dreams. Never give up. Believe in yourself. I have been trying to fulfill the goals and dreams of my great grandfather since 2008, I have been trying to fulfill Ashley Carlson's dream of helping others since 2014.
My plan is through wrestling I am able to feed families in need. Through wrestling I am given the platform to honor the Portuguese people and open up more doors for the Portuguese people.
Media Contact
Company Name: Npwl – National Pro Wrestling League
Contact Person: Mark
Email: Send Email
Country: United States
Website: https://www.npwleague.com/