SALT LAKE CITY UTAH – September 23, 2019 – Cruz Explorer Phone Case is now available from Case Corporation, (www.CruzCases.com). Phone cases are typically purchased to protect the mobile phone from dirt and damage. Now health conscious consumer trends include protection from the mobile phone's powerful radio signals directed into the head. And that is the value Cruz phone cases offer to its customers.
Cruz Cases are constructed to block 99.99% cell phone's EMF radiation radio signals directed into the brain and body. Cruz filed patents and international design copyrights and has been providing radiation protection phone cases to health-minded insiders since 2012. The new Explorer case is Cruz's launch into main stream mobile phone customer market.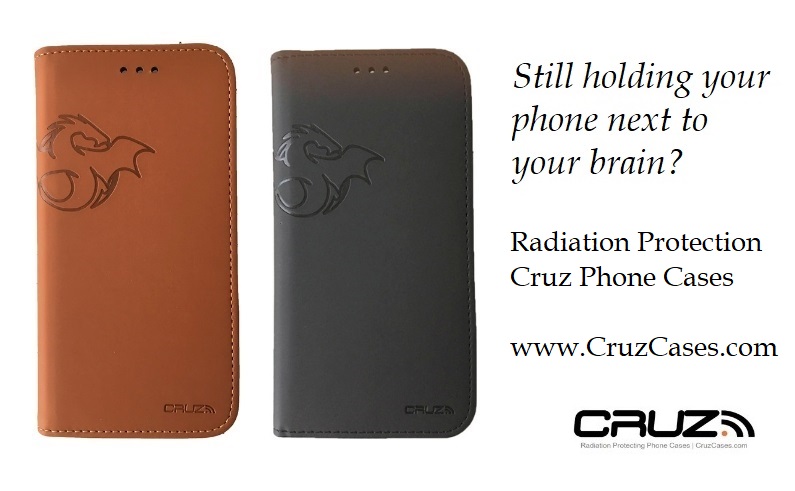 According to health and EMF experts, cell phones held next to the body has health consequences. Cell phones transmit their powerful radio signals in every direction from the phone, much like the sun emits light. Cruz cases block these radio signal directed out of the front of the phone directed into the brain by using a wallet case design. The front cover is constructed using Reflectrex Core, an extremely effective material used to block the radio frequency range used by mobile phones.
To use a Cruz case, open the Cruz Case phone cover to make or answer a call. Then immediately close the cover. Talk and listen through the front cover with perfect clarity while the radio signals are reflected to the back of the phone away from the user's brain and body. And there is no noticeable difference with cell tower connections.
Other phone cases placing radiation shielding on the back of the phone reflect radiation to the consumer's head increasing radiation exposure. Many cases use inferior shielding materials which deteriorate within a couple months of usage providing no health benefit and giving a false sense of safety. Standard off-the-shelf phone case to not block radiation.
Cruz cases cost between $39 and $45 competitive similiar to most mid-range priced phone cases. "If you can pay the same price but received the added benefit of protection to the brain, why not buy a Cruz Case?" says John Cruz, Founder of Cruz cases.
One Explorer Cruz Case fits the iPhone 6, iPhone 7 and iPhone 8. The Explorer Plus fits the iPhone 7 PLUS and iPhone 8 PLUS. Each case has RFID card holder protection, with money sleeve, video stand and access to all phone ports. Cruz also offers a Universal case that fits most any smart phone under 5.5" positioning Cruz to provide a case for many consumers worldwide.
To see the selection of Cruz cases online at Walmart click (https://www.walmart.ca/search/cruz%20cases).
To see the selection of Cruz cases at BestBuy click (https://www.bestbuy.ca/en-ca/search?path=sellerName%253aLifeGear&search=cruz%20case%20&page=1&sortBy=relevance&sortDir=desc)
According to Statista, "In 2018, around 1.56 billion smartphones were sold worldwide". Cruz hopes to gain market share with the new Explorer case. Cruz Cases operate as a virtual company. To find an online retailer selling Cruz phone cases, search "Cruz cases radiation protection phone case."
More consumer product and investor information can be found at www.CruzCases.com or email sales@CruzCases.com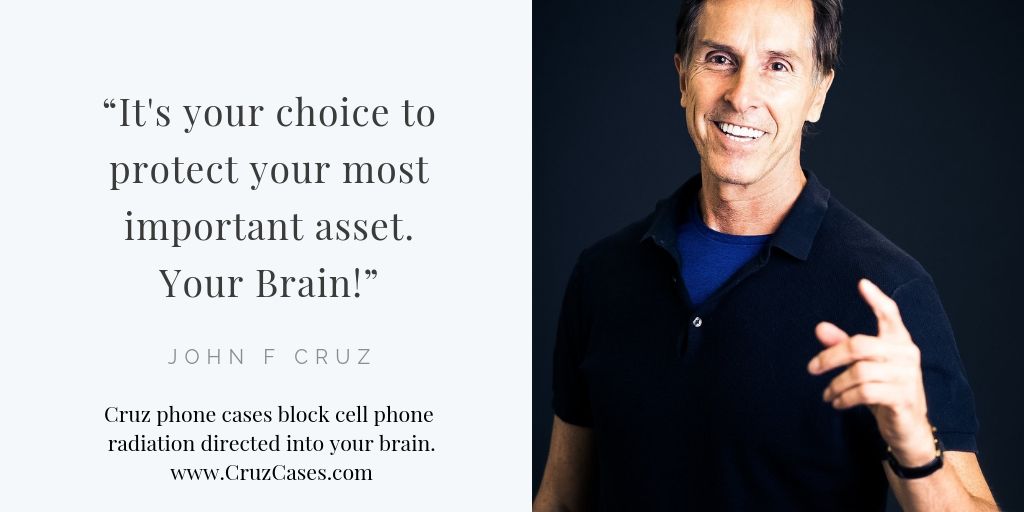 Media Contact
Company Name: Cruz Cases
Contact Person: John
Email: Send Email
Phone: 801-860-5552
Address:358 South 700 East #418
City: SALT LAKE CITY
State: UT
Country: United States
Website: www.CruzCases.com