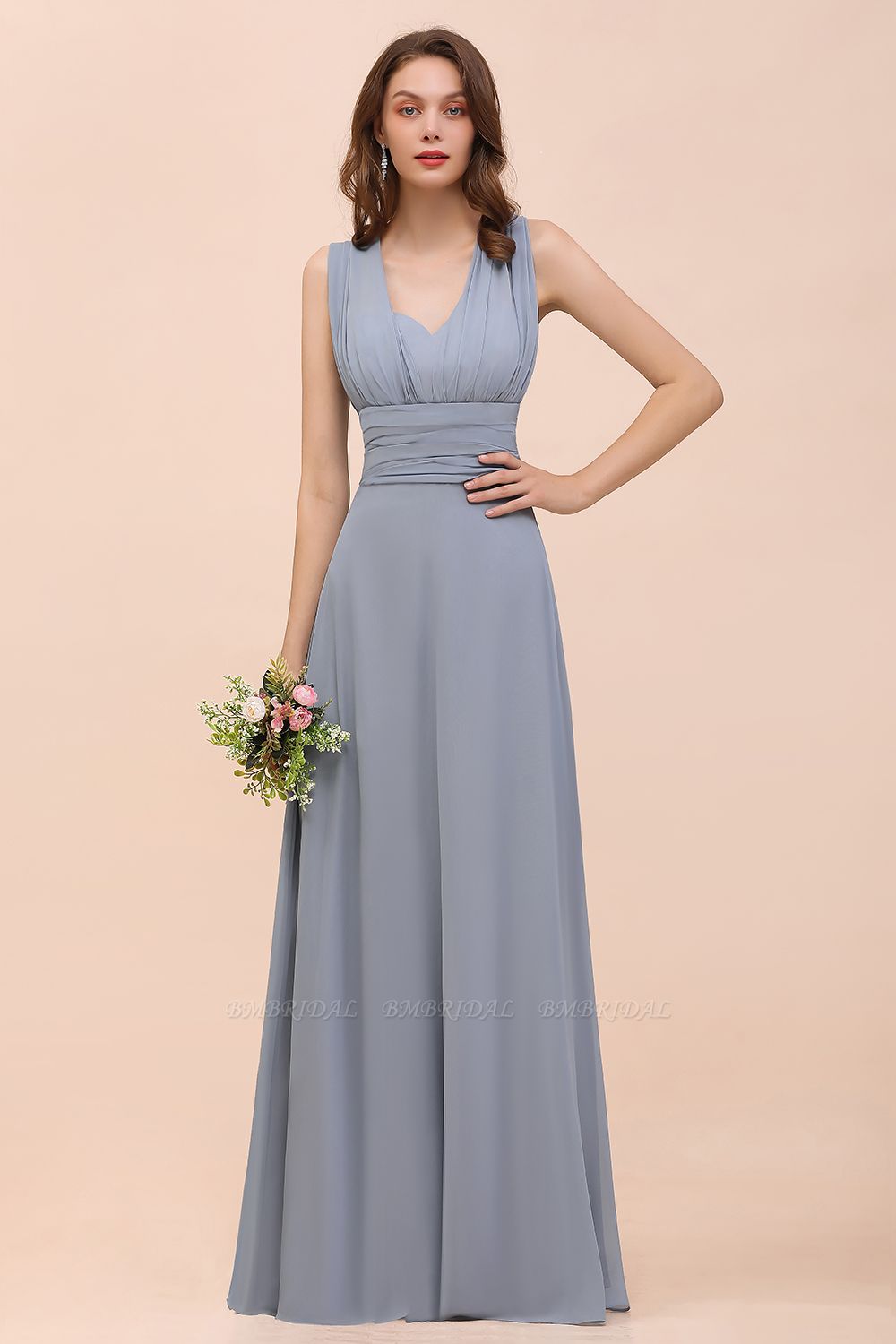 Shopping the bridesmaid dress online is not so easy as a lot of things should be taken into consideration over and over again, such as budgets, body types and style affection. Today, some tips for how to shop for bridesmaid dresses will be introduced to help find a bridesmaid dress.
Decide the styles of the bridesmaid dresses. Before shopping the dresses, it is very important to know what type of look the bridesmaids prefer. Every style of bridesmaid dresses can be seen online so the girls could get together and pick the styles they love.
Talk about the budgets at the very beginning. You know, the bridesmaid dresses may not be so cheap and not every one is in the same financial level. The bridesmaids' budget is always one of the most sensitive topics that could disrupt planned process. So it is not good to put off having this conversation. Luckily, there are various options for the cheap bridesmaids dresses online today. BMbridal is such a site, where the bridesmaids could find hundreds of styles of dresses at a reasonable price.
Consider the potential alteration. As all known, there are variety of size range for the bridesmaids' choice but no one can guarantee the size will fit everyone. So sometime, the alteration of the dress will be needed before wearing it to the wedding. So it may cause the extra fee for the alteration. According to the research, about 70 percent of bridesmaids have to get the dress altered, which is not inexpensive. But nowadays, some online shops even provide the service of custom sizing with extra fee, which could make sure the dress will fit perfect. If choosing this service, the bridesmaids should provide the professional measurements. BMbridal also provides this service but free of charge.
Before placing the order, everyone should get measurements done professionally even though most bridesmaids will choose a standard size dress instead of getting a custom dress. Each shop may size differently, so it's important that each bridesmaids get their correct measurements and pick up a size based on the size table provided on the site in order to prevent problems later.
Always start shopping the bridesmaid dress long time ahead of the wedding. Usually, it is a good option to start shopping for the dresses six to seven months before the wedding. It is not only less stressful for everyone, but also the girls are more likely to be able to hit a sale for the dress and still have enough time to get the dress.
With these tips, the bridesmaids would find the perfect dresses for the wedding and really hope they will help.
Media Contact
Company Name: BM Bridal Co., Ltd.
Contact Person: Drue Fitzgerald
Email: Send Email
Phone: 1-510-598-5158
Address:4982 Bayview Dr
City: Stockton
State: CA
Country: United States
Website: https://www.bmbridal.com