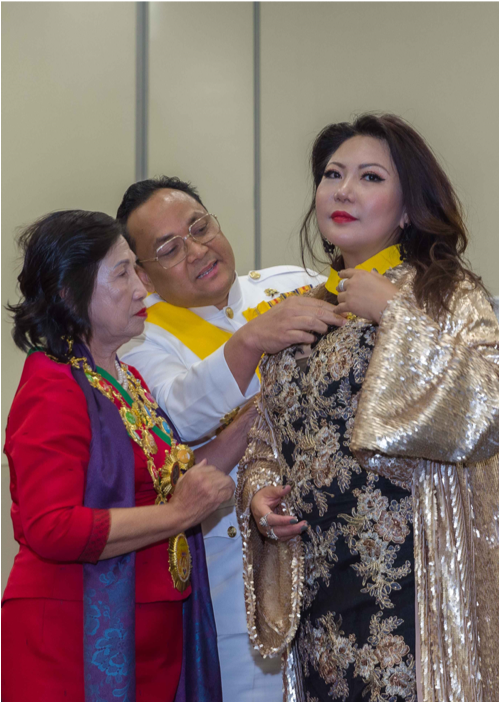 We Care for Humanity Founder and G.O.D. Chairman, Maria Amor received an award given by the Prime Minister of Cambodia, Samdach Hun Sen for her unwavering support to Save Nature Cambodia for planting almost a million trees in the Kingdom.
H.E. Oknah Sam Dararath, PhD, founder of Save Nature Cambodia and Adviser to Samdach Prime Minister felicitated the Monisarapown Award from the Royal Government of Cambodia to HRH Maria Amor onthe occasion of the 8th Global Order of Dignitaries and Philanthropists (G.O.D.) Awards Ceremony and Dinner Gala at the Anaheim Convention Center, one of California's landmark last September 21, 2019. Dr. Dararath was enjoined on the stage by other Cambodian delegates and honorees of the said function: H.E. Iv Sry, Advisor to the Ministry of Interior who received the Woman of Honor of Asia from G.O.D.; Mrs. Kimly Lim, President of Family Agricultural Development Community who also G.O.D. recipient as Humanitarian Icon of Cambodia; and Dr. Siphal Pheng, a businessman.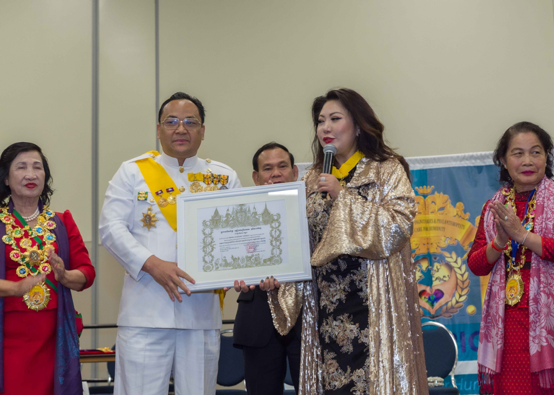 Save Nature Cambodia is a non-governmental organization mandated by the Prime Minister to take the lead in caring for the environment of the Kingdom, not only for planting trees but to save the wildlife, the mountains and proper usage of land to protect the nature and the treasures of the Kingdom. To date, Save Nature has planted over 700,000 trees allover Phnom Penh and Siam Reap with the help of We Care for Humanity and Princess Amor.
Maria Amor is the first ever enthroned Sultana and Queen of Power in Mindanao, Sulu and Palawan in the Philippines and mandated as the Ambassador of the 16 Royal House of Lanao and the Lanao Muslim Professionals Fraternity (LAMUSPROF). "I am grateful to Samdach Prime Minister Hun Sen for recognizing my work for the environment and to His Excellency Oknah Dr. Sam Dararath for giving me an opportunity to work with Save Nature Cambodia. I am equally thankful to His Holiness Samdech Preah Vannaratta Nay Chroek for the endless blessings and to the Kingdom that has embraced me and has given me the wonderful people I call my family and friends. To the King, I have yet the pleasure to meet, I hail, Long Live the King!"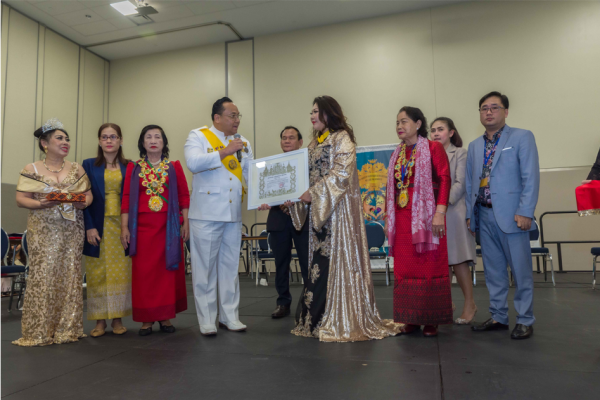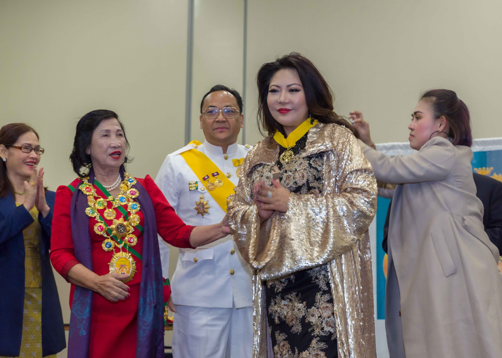 Media Contact
Company Name: WE CARE FOR HUMANITY
Contact Person: WCH Admin
Email: Send Email
Phone: 8185145756
Country: United States
Website: http://www.godawards.com