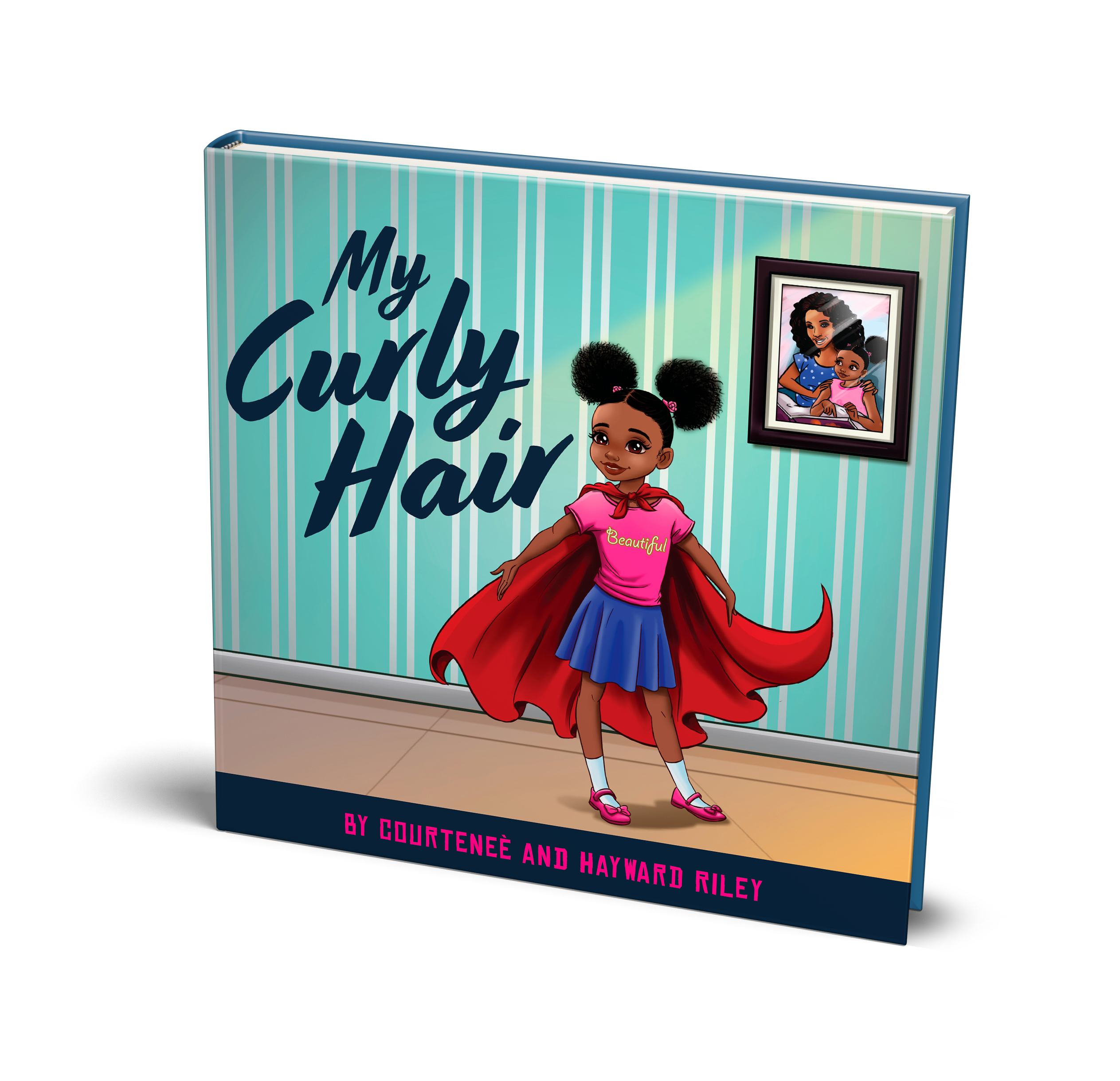 Beauty can be found in an array of shapes, sizes, colors, and hair textures. Yet, for centuries, the myth that only certain tresses are beautiful has entangled the self-esteem of many, causing them to struggle to find acceptance within themselves and among their peers. To encourage children and adults alike to be proud of their differences, especially when it comes to their hair, Courtenee and Hayward Riley have released My Curly Hair.
LAS VEGAS, NV – October 16, 2019 – In My Curly Hair, siblings and bestselling authors, Courteneé and Hayward Riley, tell the story of a character who, despite experiencing challenges with curly hair, such as tangles, frizz, and getting out of control, comes to appreciate its beauty and uniqueness. This endearing tale, written in the form of a poem, is a lesson in accepting, appreciating, and being proud of the physical differences that make us who we are.
"My hair is amazing. My hair is lit. I won't let anyone tell me differently ever again, that's it!"
My Curly Hair addresses the hot-button issue of hair from a positive and assured perspective that gives both kids and grown-ups the green light to celebrate their hair texture. Encouraging confidence with each line, this charming story is accompanied by vibrant artwork that allows readers to picture themselves within the pages and grow in their appreciation for their own hair and others, no matter how kinky, straight, or curly. "Even though my curly hair has a mind of its own, I will always admire it. This I know!"
Courteneé and Hayward Riley are a brother and sister duo who love their family and the arts. Courteneé is interested in scrapbooking and DIY projects, and Hayward is passionate about film production, animation, and cinematography. In addition, Courteneé is an Air Force veteran who currently works in information technology.
Published by Purposely Created Publishing, My Curly Hair is now available for purchase on Amazon.com.
Media Contact
Company Name: Purposely Created Publishing Group
Contact Person: Shani McIlwain
Email: Send Email
Phone: (888) 949-6228
Country: United States
Website: www.publishyourgift.com