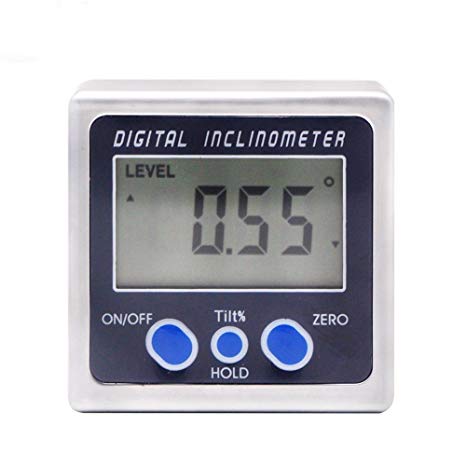 Digital inclinometer Comprehensive Study by Type (Low Accuracy Digital Inclinometer, High Accuracy Digital Inclinometer), Application (Construction, Geological Survey, Oil &Gas, Mining & Construction, Aerospace & Defense, Automotive & Transportation, Telecommunications, Others), Technology type (Force Balance Technology, MEMS Technology, Fluid Filled Technology), Material Type (Metal, Nonmetal) Players and Region – Global Market Outlook to 2024
Advance Market Analytics released a comprehensive study of 200+ pages on 'Digital inclinometer' market with detailed insights on growth factors and strategies. The study segments key regions that includes North America, Europe, Asia-Pacific with country level break-up and provide volume* and value related cross segmented information by each country. Some of the important players from a wide list of coverage used under bottom-up approach are TE Connectivity Ltd. (Switzerland),Sick AG (Germany),Murata Manufacturing Co., Ltd. (Japan),Pepperl+Fuchs Vertrieb GmbH & Co. Kg (Germany),Level Developments Ltd (United Kingdom),DIS Sensors Bv (Netherlands),Balluff GmbH (Germany),Baumer (Switzerland),Omron Corporation (Japan),Gefran S.P.A. (Italy)
Click to get Sample PDF Copy Here @ https://www.advancemarketanalytics.com/sample-report/91349-global-digital-inclinometer-market
A digital inclinometer, also known as a clinometer, is an instrument which helps in providing measurements related to angles of slope (or tilt), inclination, elevation or depression of an object with respect to gravity. These inclinometers are heavily used in industries, constructions, and applications like military, aviation, civil construction engineering, transportation, marine, for leveling platform, and measuring slope angles. Digital Inclinometer measures both inclines, positive as well as negative slopes and uses three different units of measurement which are degrees, percent, and topo. These devices are used in systems to perform gestures and operations like scrolling, tap, tilt, and rotate. The digital inclinometers have more usage in mobile sensors for higher efficiency and optimization. Increasing demand for digital inclinometer based on MEMS (Micro-Electro-Mechanical Systems) technology for mobile is driving the growth of digital inclinometer globally.
Market Segmentation
by Type (Low Accuracy Digital Inclinometer, High Accuracy Digital Inclinometer), Application (Construction, Geological Survey, Oil &Gas, Mining & Construction, Aerospace & Defense, Automotive & Transportation, Telecommunications, Others), Technology type (Force Balance Technology, MEMS Technology, Fluid Filled Technology), Material Type (Metal, Nonmetal)
Make an enquiry before buying this Report @ https://www.advancemarketanalytics.com/enquiry-before-buy/91349-global-digital-inclinometer-market
What's Trending in Market: Adoption of Smart Lifestyle Wearable Devices
Advanced MEMS packaging In Electronic Devices
Acceptance of Sensors in Smart Factories
Growth Drivers: Increasing Demand for the Tilt Sensors Based on MEMS (Micro-Electro-Mechanical Systems) Technology in Electronic Devices
Growing Demand for Accurate Construction Equipment Globally
Need for Improved Accuracy in Automotive Sectors
Restraints: High Cost of Digital Inclinometer on Force Balance Technology
Check for Discount @ https://www.advancemarketanalytics.com/request-discount/91349-global-digital-inclinometer-market
Country level Break-up includes:
North America (United States, Canada and Mexico)
Europe (Germany, France, United Kingdom, Spain, Italy, Netherlands, Switzerland, Nordic, Others)
Asia-Pacific (Japan, China, Australia, India, Taiwan, South Korea, Middle East & Africa, Others)
Highlights from Table of Content (TOC):
1 Report Overview
1.1 Study Scope
1.2 Key Market Segments
1.3 Players Covered
1.4 Market Analysis by Type
1.5 Market by Application
1.6 Study Objectives
1.7 Years Considered
2 Global Growth Trends
2.1 Global Digital inclinometerMarket Size
2.2 Digital inclinometerGrowth Trends by Regions
2.3 Industry Trends
3 Market Share by Key Players
3.1 Global Digital inclinometerMarket Size by Manufacturers
3.2 Global Digital inclinometerKey Players Head office and Area Served
3.3 Key Players Product/Solution/Service
3.4 Enter barriers in Digital inclinometerMarket
3.5 Mergers, Acquisitions, Expansion Plans
4 Digital inclinometerMarket by Product
4.1 Global Digital inclinometerSales by Product
4.2 Global Digital inclinometerRevenue by Product
4.3 Global Digital inclinometerPrice by Product
5 Digital inclinometerMarket by End User
5.1 Overview
5.2 Digital inclinometerby End User
*Customized Section/Chapter wise Reports or Regional or Country wise Chapters are also available.
Buy this report @ https://www.advancemarketanalytics.com/buy-now?format=1&report=91349
Media Contact
Company Name: AMA Research & Media LLP
Contact Person: Craig Francis
Email: Send Email
Phone: +1 (206) 317 1218
Address:Unit No. 429, Parsonage Road Edison, NJ New Jersey USA – 08837
City: New Jersey
State: New Jersey
Country: United States
Website: https://www.advancemarketanalytics.com