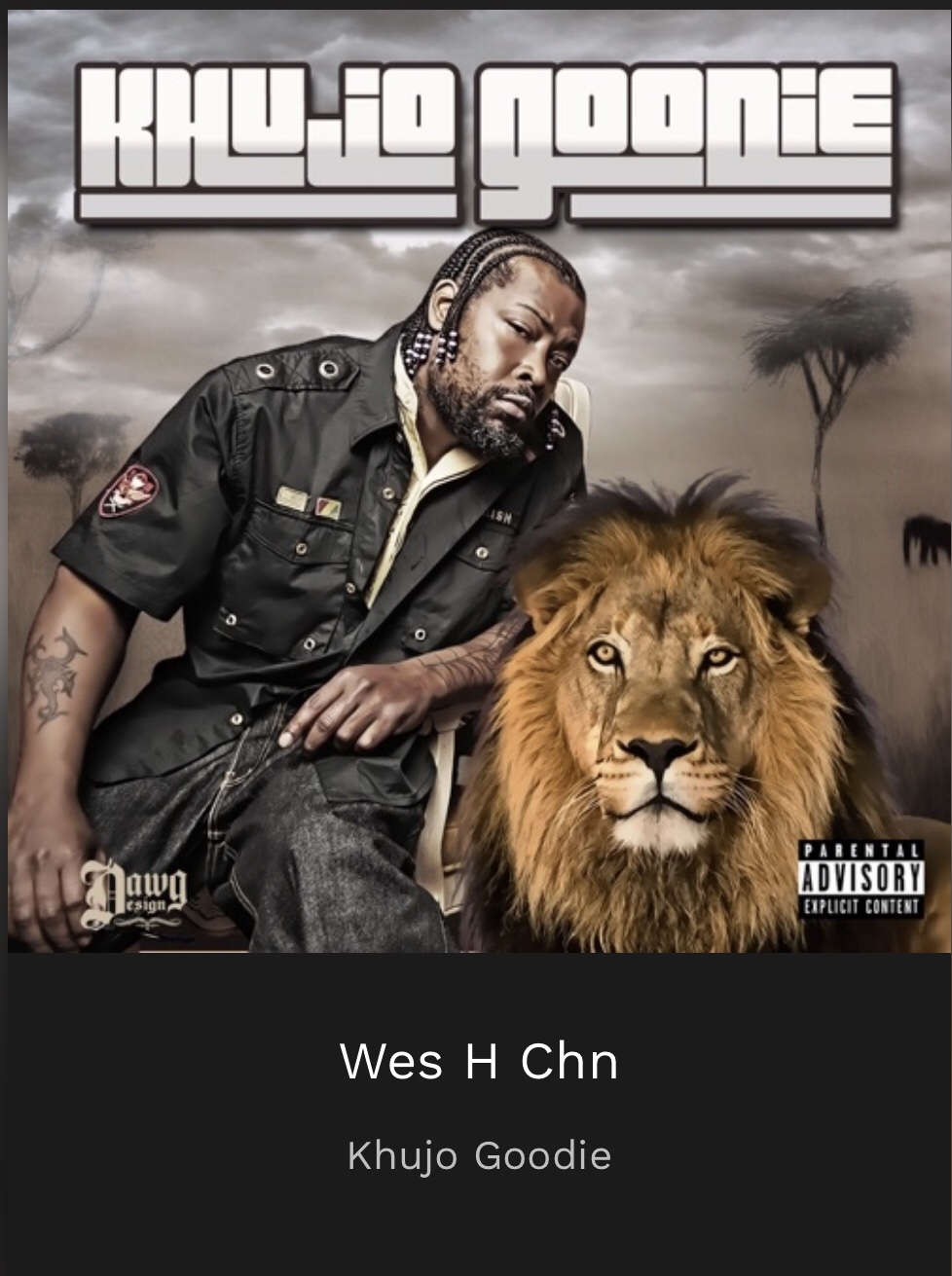 In recent times, a number of rising artists have dabbled in the art of rap music. Through a series of outstanding tracks and singles, these artists have transformed from industry first-timers to professionals with a long line of fans.
Among the names of such artists is Khujo Goodie. Avid fans of rap need no introduction when it comes to Khujo. He is an acclaimed artist who has ties to a number of different groups. He has in the past, and continues to work with renowned groups like "Goodie Mob", "Lumberjacks" and "Dungeon Family".
Fans of his previous works in "Outkast" will be pleased to hear that he has a new hit single out called "WESHCHN". The song is already available on Spotify and has become a fan favorite, new and old. Many believe it to be Khujo's best work so far.
The track is produced by Decatur legend, Mr. Ku. Many people may recognize him by his alias Ku4Real. The two worked extensively to produce this track, achieving the level of quality that fans have come to expect from Khujo Goodie. Eagerly awaiting fans have added the track to their collection of Heat of the Streets.
Since the track's release on the 3rd of October, it has already received quite a bit of traction on major music streaming websites. It is available for listening on Spotify, Amazon, and Deezer, among many other services. Khujo is pleased with the response the track has gotten so far. He is looking forward to future works and endeavors, and hope his fans continue to support his releases. One can visit any of the above-mentioned websites to get a sneak preview of the track or visit Khujo's Twitter or Instagram for direct links.
About Khujo Goodie:
Khujo Goodie is a rising artist who is one-fourth of the Atlanta-based Southern Hip Hop Group "GOODIE MOB", one half of the Southwest Atlanta rap duo "LUMBERJACKS" and a member of the "DUNGEON FAMILY". He first appeared on 'OUTKAST', the first platinum-selling album produced by super producers "Organize Noize" and "Southernplayalisticcaddilacmusic". It released on Laface Records. Khujo has recently released another installment for his fans to add to their collection of heat for the streets. A new single; released on October 3rd called "WESHCHN". It is produced by Decatur Legend "Mr. Ku", also known as Ku4Real.
For more information, follow:
https://on.cmdshft.com/whn
https://instagram.com/goodiemob
https://instagram.com/khujogoodie
https://twitter.com/goodiemob
Media Contact
Contact Person: Khujo Goodie
Email: Send Email
City: Atlanta
State: GA
Country: United States
Website: https://on.cmdshft.com/whn