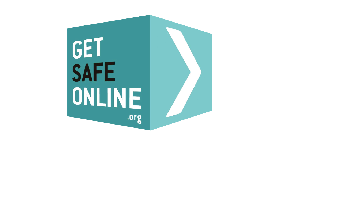 October is Cyber-Security month, but for Get Safe Online, a UK non-profit organization, Cybersecurity and Internet Safety is an ongoing priority. The company is happy that they now have the opportunity to bring their services to the Caribbean as part of the UK's Commonwealth Cyber Security Programme. Between April 2019 to June 2019 they launched online safety websites in 12 Commonwealth Caribbean countries. The sites include comprehensive online safety advice and information on the latest online safety risks specific to the Commonwealth region.
Global Ambassador for Get Safe Online, Peter Davies, doesn't want people to be scared away from internet use. He states "In the Commonwealth countries we are working with, most people already have a "digital life", and benefit from the information, opportunities and personal empowerment it can bring. Creating and sustaining a digital economy also brings more wealth and opportunities to the region. We want people to realise those benefits confidently while knowing how to avoid pitfalls such as lottery scams, romance fraud, oversharing and phishing.
We also want to encourage people – especially the younger generation not to "overshare" personal images or information that can come back to haunt them or put them at risk" As the campaign gets underway Get Safe Online encourages every citizen to visit their country website and to become more aware of how actions online influences safety.
To access expert internet safety advice from Get Safe Online. Visit your Country's internet safety site below:
Country – Website
Antigua and Barbuda – https://getsafeonline.ag
Bahamas – https://getsafeonline.bs
Barbados – https://getsafeonline.bb
Belize – https://getsafeonline.bz
Dominica – https://getsafeonline.dm
Grenada – https://getsafeonline.gd
Guyana – https://getsafeonline.gy
Jamaica – https://getsafeonline.org.jm
St Kitts and Nevis – https://getsafeonline.kn
St Lucia – https://getsafeonline.lc
St Vincent and Grenadines – https://getsafeonline.vc
Trinidad & Tobago – https://getsafeonline.tt
Media Contact
Company Name: Odem Group
Contact Person: Media Relations
Email: Send Email
Phone: 18766188875
Country: Jamaica
Website: odemcompanies.com