"The production value for the film is high, both in its cinematography and acting. Mutarevic also acts as director of photography here, and his shots are clean, precise, immediate," wrote The Movie Buff.
Los Angeles, CA – Oct 21, 2019 – TRICOAST ENTERTAINMENT has released the action-packed fighter film, 'SHINER', onto DVD today: https://amzn.to/33JGHAe.
Written by highly acclaimed actor, Kevin Bernhardt (Agents of S.H.I.E.L.D., Hellraiser III: Hell on Earth), with direction by Seo Mutarevic (Wild Side, Pernicious, Crave: The Fast Life), SHINER is a complex film about relationships, set against the backdrop of the intense world of underground MMA fighting.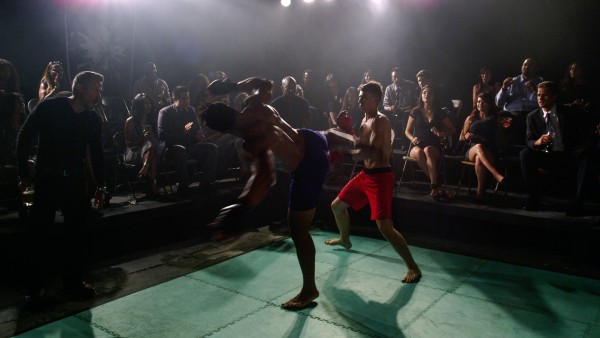 The three-time award-winning MMA action-drama showcases strong performances from award-winning actress, Shannon Staller (Bravo 6556, Lonely Weekend) and Seya Hug (Lucky Girl, Walk of Fame), son of K-1 kickboxing legend Andy Hug.
"The film's strongest asset – the camaraderie and chemistry between Seya Hug, who plays young Matt, and Bernhardt. It's an almost instant bond, one carefully written by Bernhardt, acted by both men, and directed to near perfection by Seo Mutarevic," wrote The Movie Buff.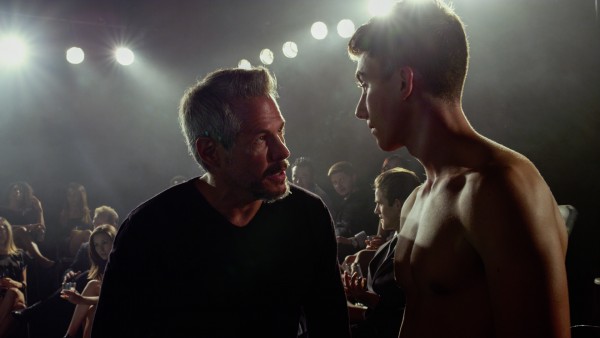 Full of high-stakes action and bloody punches, SHINER (aka Promise) follows Matt (Seya Hug), a med school dropout who sets out to live his dream of becoming a local MMA champion. Inspired by his former idol, Matt seeks out Happy McBride (Kevin Bernhardt), an aging ex-champ with an attitude that more than justifies his reputation. Happy takes him under his wing after witnessing Matt's expertise in the ring, knocking out his opponent with precise punches, acknowledging the fighter's strong and future potential.
With determination, focus, passion and intense training, Matt begins to fight his way to the top, rightfully earning the nickname, "The Doctor". But, Happy's past misdeeds begin to catch up with him when his rival manager, Big Joe (Kirk Fox), approaches Matt to say that Happy's sordid reputation and ways haven't changed. Conflict between Matt and Happy continue to heat up when Matt falls in love with Happy's daughter, Nikki (Shannon Staller), a genius at multilingualism, who yearns to be a fighter herself after the death of her mother. The intense and ultimate conflict comes to a head when Happy's former manager, Larry (Brian T. Finney), books Matt a title match – against Happy himself.
Will Matt be able to fight his mentor and win? Or will he leave the MMA world once and for all?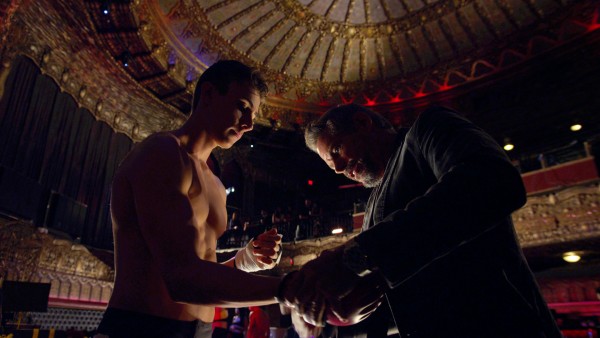 "SHINER is not only a film about MMA fighting but also touches on troubled family dynamics, blossoming romance and running full steam ahead toward your goals, no matter what your age. I would highly recommend this film to anyone who has a soft spot for life journeys and badass kickboxing," wrote Hidden Remote.
Premiering in the U.S. in Oct. 2018, SHINER traveled along the festival circuit successfully, receiving three prestigious awards for 'Best Supporting Actress' (Shannon Staller), 'Best Actor' (Kevin Bernhardt), and 'Best Screenplay' (Kevin Bernhardt) at the 2018 Northeast Film Festival.
Take a look behind the scenes here: https://www.nucentzmag.com/single-post/2019/01/04/Shiner-A-Look-Behind-the-Scenes.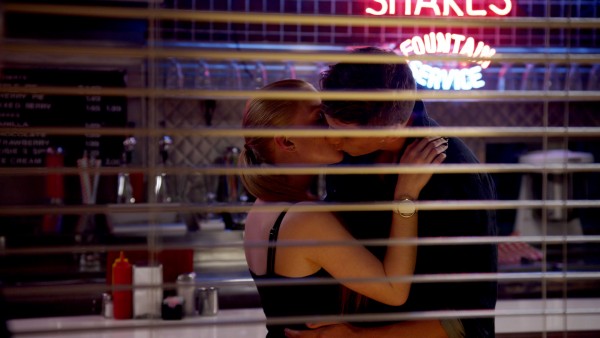 TriCoast Entertainment has released SHINER on DVD today. Watch the trailer here: https://vimeo.com/282768842.
Alongside Kevin Bernhardt, Seya Hug and Shannon Staller, SHINER features ass-kicking performances from Randall England (Baywatch, Looker), Amin Joseph (Snowfall, Dope), Kirk Fox (Forgetting Sarah Marshall, Parks and Recreation), Archie Hahn (Guess Who, Innerspace), Michael Hudson (Dirty Grandpa, The Evil Down the Street), Archie Hahn (Guess Who, Innerspace), Rocky Giordani (After Dark, My Sweet, Three Fugitives), and Jackie Mah (S.W.A.T, Shameless).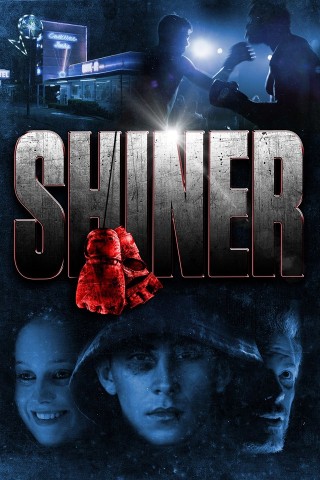 SHINER (2018, 104 min.) Directed by Seo Mutarevic. Produced by: Ilona Hug, Mark Moore. Editor: Tuffy Williams. Cinematographer: Seo Mutarevic. Original Music: Oliver Goodwill & Alan Howarth. USA, English. Dragonstone Entertainment, Promise Productions, Glass House Distribution, TriCoast Entertainment.
Produced by: Dragonstone Entertainment, Promise Productions.
About Glass House Distribution: Glass House Distribution was co-founded by Wall Street Broker-dealer Bryan Glass and Tom Malloy, the triple hyphenate Actor/Writer/Producer, known for #SCREAMERS (which was just released theatrically) and The Alphabet Killer, as well as being the author of BANKROLL, which was considered the gold-standard book on film financing. The growing sales/distribution company prides itself on the double entendre of their name, both the last name of Glass, and the "Glass House," meaning they're completely transparent and straightforward in their approach to filmmakers. Their veteran sales agents include Rob Deege (Soul Surfer) and Michelle Alexandria (Producer of #Screamers, First Dog, A Life Lived starring Denise Richards).
About TriCoast Entertainment:
TriCoast Entertainment is a premium Domestic Distributor, representing the best of US and international films: in theaters, on VOD, on DVD and TV. Sister company to TriCoast Worldwide and TriCoast Studios, the company is located at the TriCoast Studio facility in Culver City, Los Angeles.
Founded by: Strathford Hamilton and Marcy Levitas Hamilton.
Media Contact
Company Name: TriCoast Entertainment
Contact Person: Jenna Wilen
Email: Send Email
Phone: 3104587707
Address:11124 Washington Blvd.
City: Culver City
State: California
Country: United States
Website: http://www.tricoastworldwide.com