Excellent sound quality, easy pairing, 20Hr battery Bluetooth 5.0 wireless earbuds deliver ultra-reliability and excitement to tech and audio enthusiasts alike
TAIPEI CITY, TAIWAN – October 21st, 2019 – paplio has again achieved their goal of providing customers across the globe with the wireless tech accessories that fill the gaps created in the digital world. It isn't hard to see the benefit of wireless audio accessories, whether it is at home, in the office, or even places like running or at the gym. Having a cord hanging from one's ears, if often an annoyance, the cable gets in the way of the regular tasks and removing it can be hugely liberating. Many of the Bluetooth earbuds on the market today pour their efforts into the ergonomic design but forgot that users demand outstanding sound quality. paplio DASH strikes the perfect balance between the excellent sound quality, ergonomic design, and long-lasting battery life.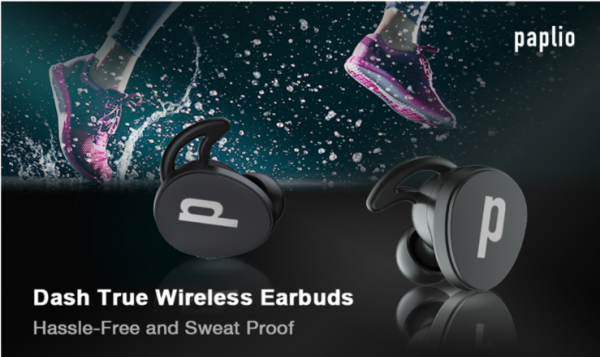 paplio DASH, the next-level Bluetooth 5.0 True Wireless Stereo earbuds, offer ultra-reliable connectivity to your Bluetooth device allowing DASH to eliminate audio lag and any lip-sync delay during the audio streams and even 4K video. The paplio DASH features High-Resolution grade driver units to produce powerful bass, crisp highs, and crunchy mids that when combined, elevate the audio experience without compromise.
The DASH reveals an excellent level of detail throughout the frequency range, making the soundstage wide and extensive. It allows even the amateur listener can identify the approximate location of where each instrument is playing when listening to the classical or acoustic instrument performance. Further, the DASH shows a significant advantage in playing all types of music from Hip Hop, EDM, even Metal Rock due to its bass-boost driver and its dynamic response technology. In order to deliver the clarity of sound in noisy environments, the better sound isolation and the best in class ear tip is equipped, the DASH comes with three different sizes to fit in any ear canal for an excellent noise-canceling and security.
"Bluetooth 5.0 is a wonderful wireless medium and the DASH earbuds use this to the fullest," claimed Judy Lin, the Marketing Manager at paplio. "Being able to walk around, roll over in bed, or exercise while wearing them is a key benefit to this product. Nothing is complete unless you can do that while still enjoying premium-quality audio, with powerful bass and no lag or interference, which DASH can deliver."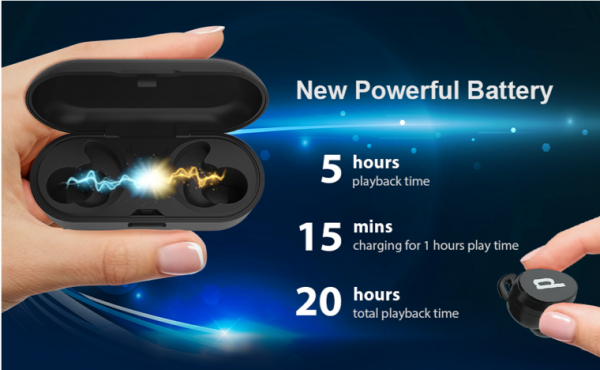 paplio DASH offers a 20-meter operating range without sound quality degradation. This range allows users the maximum flexibility in between the sound source and the DASH earbuds. The DASH users are given the most advanced battery technology to ensure an incredible 20 hours combined total playtime (earbud + charging case battery life), and a quick charging design only takes 15 minutes for a full 1 hour of playtime. The DASH is IPX5 grade sweatproof and water-resistant that making them perfectly customized for outdoor exercise and all kinds of activities.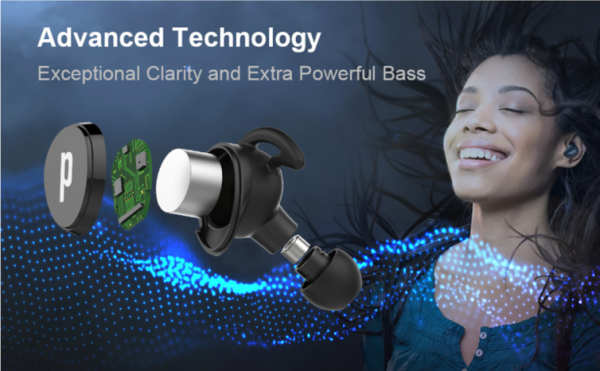 The design of the DASH earbuds stresses performance, reliability, and longevity, which make the earbuds a top choice for use with active lives. They have won praise for use in the gym while riding a bike or running. Cords can quickly get in the way during athletic or fitness training causing people to lose focus on their task instead of enjoying their favorite music or podcast. By removing the cord, a workout can once again be comfortable and a way to re-center after a stressful day.
Initial customer feedback has been extremely positive for those who have been able to enjoy these next-generation earbuds. Amy F., from New York, recently said, "I run and do CrossFit and hated having earphone wires dangling in front of me as I ran. paplio has solved this for me with these amazing DASH earbuds. I can now listen to music or an audiobook while exercising and have often forgotten that they are in my ears. Five-stars all the way." The DASH is now available on Amazon.com at a highly cost-efficient price, shipped quickly and backed by a generous warranty, making these earbuds something that nearly anyone with a Bluetooth capable device will want to have.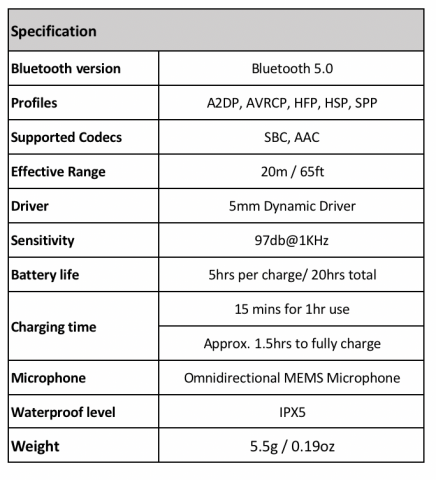 Pricing and Availability:
$59.99 at Amazon: https://www.amazon.com/dp/B07VBCVXD6

Product Image Download: Click Here
Follow paplio –

Facebook: https://www.facebook.com/paplioglobal/
Website: http://paplio.com/dash
Amazon: https://amzn.to/31WCEA5
Media Contact
Company Name: Paplio
Contact Person: Andrew Ouyang, iDee Creatives Marketing Consulting Inc.
Email: Send Email
Country: Taiwan
Website: http://paplio.com/dash