Simon Xin & Co is a New York City-based fashion brand created by Simon Xin, that offers colorful all-over printed cotton T-shirts that encourage sustainable fashion. He has started a Kickstarter campaign with a goal of $10,000 to cover the cost of brand development and further business growth. The funds will be used to get the unique T-shirts into production and then deliver them to the backers by December 2019.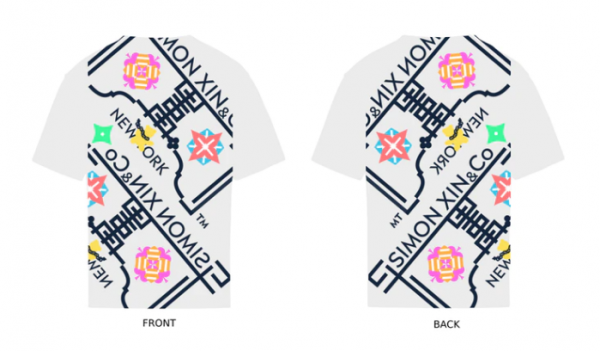 According to the UN Environment Program, the fashion industry produces about 20% of the global wastewater and 10% of the all-over carbon emissions and the situation is getting worse because of the increasing popularity of fast fashion that focuses on selling more products in less amount of time. This means that there is a need for more sustainable fashion brands that produce clothing using eco-friendly practices that lasts for years to come. Simon Xin & Co is established with the same belief to offer clothing that is sustainable and made using eco-friendly practices. What makes this brand unique is that it brings multicultural elements such as oriental symbols and characters into the fashion design.
The first designs of the brand include an all-over printed logo T-shirt in two colors. The print is a reflection of the belief, "World As One" and that fashion is beyond boundaries and equally accessible to people around the world. The logo of the brand is a concoction of the western and oriental cultures where the central part features the embellished 'SHOU' character meaning 'longevity' in English. The character is accompanied by the symbolic representation of the western rose and eastern lotus and the lower part features an unchained Teddy symbolizing the spirit of liberty and echoes the liberty star located at the upper right corner.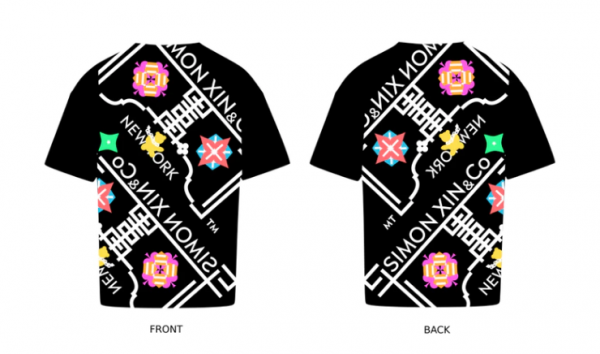 The T-shirts available via the Kickstarter campaign is made using organic cotton with six color logo printed all over on both sides of the T-shirt, making a statement on their own. The T-shirt is available in Black and White colors in all over logo print and starry Liberty spirit designs with customizable embroidery. The Black version features neon light colors and in a starry night theme.
Simon Xin & Co. works with reputable factories that follow state of the art manufacturing process. The manufacturing is done in New York, New Jersey and the fabrics are sourced in LA, California. Find more information about the brand on its Kickstarter campaign page.
Media Contact
Company Name: Simon Xin Corporation
Contact Person: Simon Xin
Email: Send Email
Country: United States
Website: www.simonxinco.com