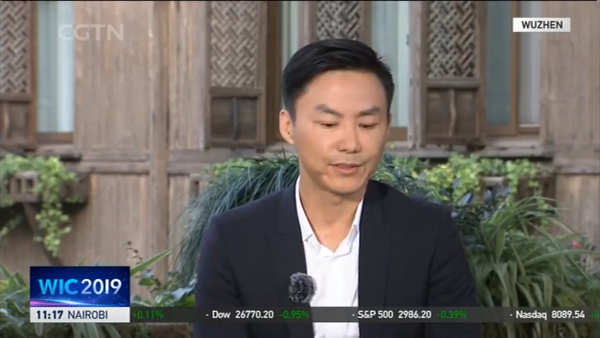 From October 20th to 22nd, the highly anticipated 6th World Internet Conference was held in Wuzhen, Zhejiang. A newly-added worldwide contest called "Straight to Wuzhen" Global Internet Competition is unveiled during this year's conference, and it combined with the official content section to form a new structure of "1+3". In addition to the opening ceremony, the main forum and other agendas, the conference also set up 4 major sections and 20 sub-forums.
The theme of this year's conference is "Intelligent Interconnection for Openness and Cooperation: Building a Community with a Shared Future in Cyberspace", which coincides with the idea that Panshi RockySaaS is dedicated to building an open platform for the global commercial SaaS system. As one of the 4 platforms of Panshi Group, RockySaaS has created a super-app store for SaaS services, which is dedicated to helping global enterprises to be fully informationized and intelligent.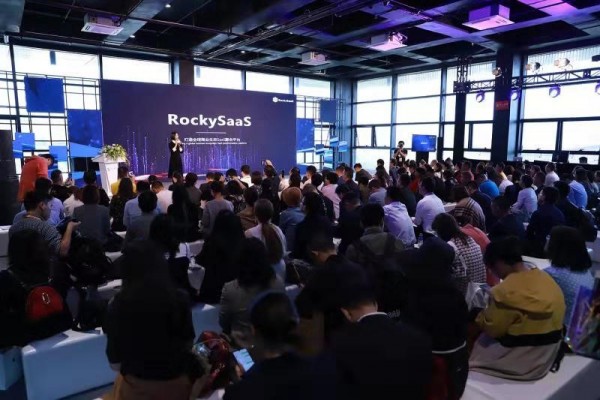 During the conference, the product launch conference organized by Panshi Group attracted the attention of the participants. It is reported that Panshi RockySaaS released the super SaaS platform. Based on the products and data accumulated by Panshi Group for more than ten years and technologies, such as big data and AI, the platform has built a closed-loop model of "SaaS + PaaS + DaaS" products and services that are different from current SaaS companies. The emergence of the super SaaS platform will help solve the problem of single type of products faced by many current SaaS vendors in China and push the industry to a new level.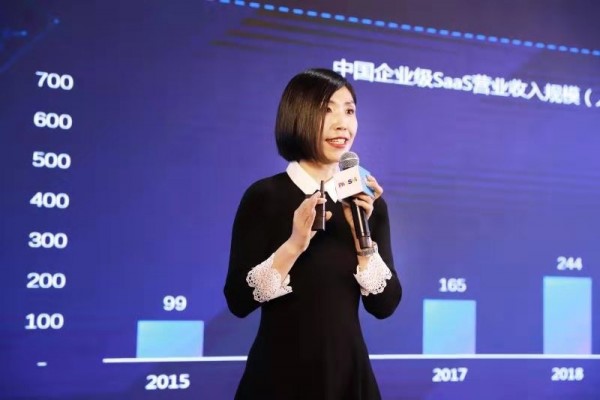 Ms. Jin Liuying, President and CEO of RockySaaS Division, introduced to the guests
With the acceleration of China's digital economy construction, SaaS, which helps enterprises realize smart management and realize intelligent informationization, is favored by all walks of life. Startups, traditional software companies, and Internet giants have entered the market, focusing on the development of third-party applications and fostering the SaaS application ecosystem. The SaaS industry is highly competitive. Backed by the Group's superior resources, Panshi RockySaaS has been deeply cultivating the market for many years. It has rich technical research and development experience and huge user resources, and has strong market competitiveness.
The new generation of information technology, led by cloud computing and mobile Internet, will promote the informatization of Chinese enterprises to a new growth cycle. The industry believes that the future of China's SaaS industry will usher in a major outbreak. According to the "2019 China Enterprise SaaS Industry Research Report" released by iResearch, the scale of China's enterprise-level SaaS market in 2012 was 24.35 billion yuan, up 47.9% from the previous year; it is expected that China's enterprise-level SaaS market will remain 39.0 in the next three years. The compound annual growth rate of % will reach 65.42 billion yuan by 2021, and the market development space is very large.
At present, many SaaS vendors in China not only have a single product, but also have insufficient application scenarios, so most SaaS vendors cannot meet the complex and ever-changing business needs of enterprises. Most of China's SaaS vendors are limited by technology and funding issues and tend to focus on market segments. RockySaaS, with its deep technology deposits, is dedicated to creating a one-stop shop for business verticals and verticals.
The number of medium, small and mini enterprises in China is close to 100 million, including 37 million private enterprises and nearly 60 million individual industrial and commercial households. Therefore, China currently has a rich SaaS application base. Panshi RockySaaS has accumulated a large number of customer resources. Up to now, it has provided 4.6 million+ enterprises with Internet credit SaaS services. According to the needs of different industries, it provides multi-scenario platform-level SaaS integrated solutions, which has already created a mature commercial ecological SaaS platform. Both sales revenue and profit growth showed a rapid development trend.
This time, Panshi launched the Super SaaS platform during the World Internet Conference, advocating the concept of "aggregating ecology and achieving a win-win future" to provide better SaaS services for SMEs, and the future development is worth looking forward to.
Media Contact
Company Name: Zhejiang Panshi Information Technology Co., Ltd.
Contact Person: Turner Hua
Email: Send Email
Phone: 15910790575
Country: China
Website: www.adyun.com