GINYL, a data-driven fashion brand, and consumer marketplace use measurement data from users to help millions of women worldwide find innovative, stylish apparel that is tailored to their individual body measurements and style preferences.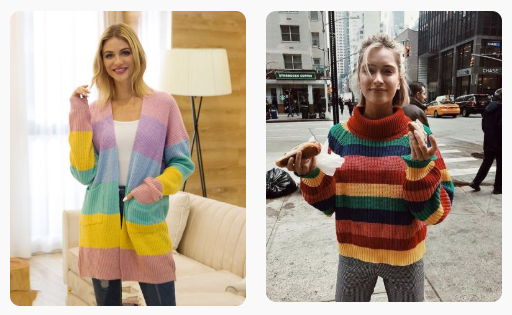 Focused on women's garments and the female fashion market, GINYL encourages users to submit their personal body measurement data and style preferences to determine capability with the world's best brands. To do so, GINYL employs an advanced proprietary algorithm that matches users with properly sized clothing for different brands. With GINYL, gone are the days of sizing confusion and frustration with online retail shopping, as GINYL ensures a perfect, data-driven match for compatibility and fit. With permission, GINYL can also share user measurement data with that user's favorite brands, allowing brands to better gauge their customers and to develop products that more appropriately fit their style and sizing needs.
A pioneer for a new generation of fashion, GINYL is a challenging industry as old as time to embrace consumer data and make consumer-driven choices in manufacturing. There has existed a perpetual gap between female consumers and fashion brands for far too long, and each year this results in dissatisfaction, consumer waste, and frustration. GINYL is proud to be a global force in addressing these sentiments while challenging the industry head-on.
Additionally, the GINYL platform provides users with general fashion and style tips, including garment laundry and care methods and fabric allergy information.
While giving back to women through innovations in the fashion industry, GINYL is also a proud partner and contributor to over 12 charity programs. GINYL donates a portion of every sale to a respected non-profit organization to advance women's causes and fashion initiatives.
For more information, please visit GINYL online at GINYL.com.
Media Contact
Company Name: ZISSIUM GROUP
Contact Person: Isaiah
Email: Send Email
Country: United States
Website: www.ginyl.com