"A lighthearted romp for families with delightful tunes [and] appealing vocal performances; Audiences rate a 10 for family appeal," wrote Reel Guide.
Los Angeles, CA (Oct. 28, 2019) – TRICOAST ENTERTAINMENT – Entertain the whole family with 'THE MIGHTY KONG' on DVD today: https://amzn.to/32X5OiY.
Originally released in June 1998 by Warner Bros. Family Entertainment, THE MIGHTY KONG was featured on Billboard's Top Kid Video Sales for 20 weeks. Exclusively from TriCoast Entertainment is the chance to re-indulge on the animated and musical story of King Kong, THE MIGHTY KONG – now available on DVD.
"The animation work in THE MIGHTY KONG is fair," wrote Movie Guide, adding, "the script does, however, focus on character development, giving the characters a human quality."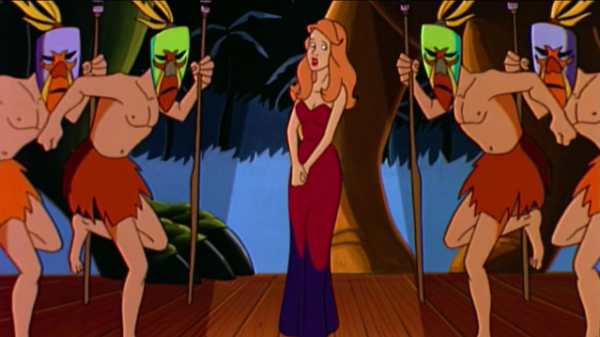 Directed by Art Scott and written by William J. Keenan, THE MIGHTY KONG is an adventurous, musical tale following Ann Darrow (Jodie Benson) who is a young actress seeking work until she meets the famous director, Carl Denham (Dudley Moore). Landing a role in Carl's new film, they embark to film on a mysterious island, which happens to be home to the legendary giant ape – King Kong. In a whirlwind of unforgettable song and colorful dance numbers, King Kong is captured and taken to New York, where he escapes and goes on a rampage, climbing to the top of the Empire State Building. Upbeat and kid friendly, the legendary fall of King Kong isn't tragic, as the ape survives the fall with aid from the military.
"The movie seems to hint that Kong's life is just as important as human life," continued Movie Guide.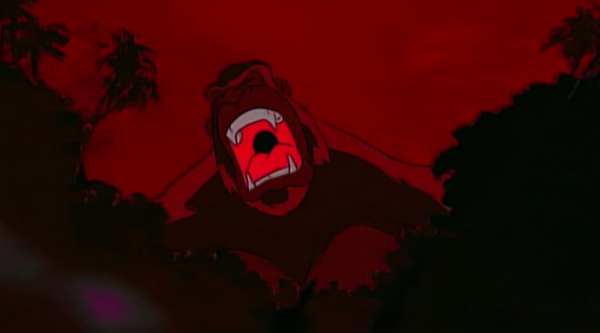 THE MIGHTY KONG features lead voiceovers by Jodi Benson, better known as the voice of Ariel in The Little Mermaid, and Oscar nominee for Arthur, Dudley Moore, in his final role before his death in 2002. Remembered as a gifted comedian, Moore received several film accolades for roles in Micki + Maude, 10, Six Weeks and The Hound of the Baskervilles. Also credited for her role as Barbie on Toy Story 2 (1999), Toy Story 3 (2010), and Toy Story 4 (2019).
With classic animation and an upbeat, fun musical score, THE MIGHTY KONG features original and witty musical numbers by composers, the Sherman Brothers (Richard and Robert Sherman), Academy Award winning songwriters best remembered for spectacular musical compositions for Disney. Working alongside Walt Disney himself until his death in 1966, the Sherman Brothers are noted musical numbers in longtime classics including "Let's Get Together" from The Parent Trap (1961), The Jungle Book (1967) and Mary Poppins (1964). Mary Poppins became a blockbuster hit with their compositions of the Oscar-winning "Chim Chim Cher-ee", "A Spoonful of Sugar" and "Supercalifragilisticexpialidocious." The Sherman Brothers have continued their success with The Aristocats (1970), Winnie the Pooh (2011) and Marc Forster's Christopher Robin (2018), starring Ewan McGregor.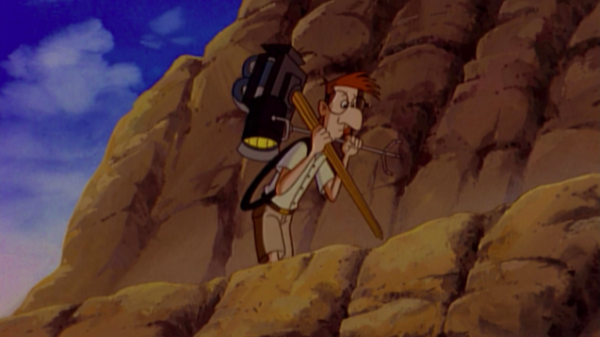 The star-studded cast and crew of THE MIGHTY KONG includes colorful and creative animators like Primetime Emmy winner for The Simpsons, Jess Espanola (Futurama), Arnold Valencia (Growing Up Creepie), Arthur Valencia (The Prince of Egypt, The Road to El Dorado, King of the Hill) and Anthony Agrusa (The Cleveland Show, Family Guy, American Dad).
TriCoast Entertainment has released THE MIGHTY KONG onto DVD today, Oct. 28th. Watch the trailer here: https://vimeo.com/284983778.
Featuring Dudley Moore (Arthur, Micki + Maude, The Hound of the Baskervilles), Jodi Benson (The Little Mermaid, Toy Story 2 & 3, Enchanted) and Randy Hamilton (Days of Our Lives, Riptide), THE MIGHTY KONG stars William Sage (The Timberwood Tales), Jason Gray-Stanford (Monk, A Beautiful Mind, Flags of Our Fathers) and Richard Newman (Beast Wars: Transformers, Street Fighter: The Animated Series).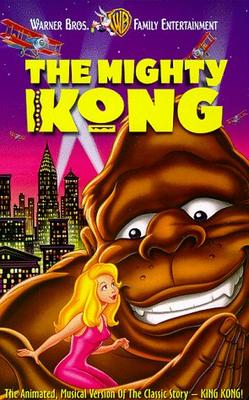 THE MIGHTY KONG (2018, 71 min.) Directed by Art Scott. Written by William J. Keenan. Screenplay: Ruth Rose, James Ashmore Creelman, William Keenan. Produced by: Denis deVallance, Lyn Henderson. Edited by: Tony Hayman. Original Music: David Siebels. USA, English. Warner Home Video and Warner Bros. Family Entertainment, L.A. Animation, Lana Productions, TriCoast Worldwide.
PRODUCTION COMPANIES: L.A. Animation, Lana Productions.
MPAA RATED: G
About TriCoast Entertainment:
TriCoast Entertainment is a premium Domestic Distributor, representing the best of U.S. and international films: in theaters, on VOD, on DVD and TV. Sister company to TriCoast Worldwide and TriCoast Studios, the company is located at the Studio facility in Culver City, Los Angeles. Founded by: Strathford Hamilton and Marcy Levitas Hamilton.
Media Contact
Company Name: TriCoast Entertainment
Contact Person: Jenna Wilen
Email: Send Email
Phone: 3104587707
Address:11124 Washington Blvd.
City: Culver City
State: California
Country: United States
Website: http://www.tricoastworldwide.com