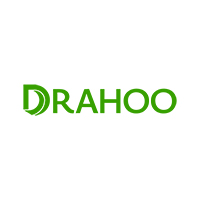 As the world of e-commerce continues to expand, there is a rise in the number of online marketplaces. However, only a few are able to distinguish themselves as truly superior. Drahoo is a newly launched website that is succeeding at this.
It is among the platforms of online commerce that are rising to fame as of late. The marketplace combines elements from many other successful projects while adding in some of its own unique features.
Drahoo focuses on providing a simple and easy solution to buying and selling on the internet. To get started, users just need to sign in to their account. They can browse through the shop by searching or by filtering the available categories. One can also view newly listed items and ones that are going to end soon. Many of the confusing elements of previous marketplaces have been changed for the sake of simplicity and ease. Thus, users can interact with the website without worrying about complexities.
The developers have stated that they hope to connect buyers and sellers under a single platform. A Drahoo marketplace spokesperson lined out their main aims, "more service, more selection, and more value every time you use our site". This is why they strive to provide high quality and prices from a wide array of sellers across the world. With thousands of items listed daily, users have many unique options to select from.
Drahoo's recent rise to success could hint at a possible rise of e-commerce in general. The internet has become nothing short of a necessity. While it uses for information and entertainment are well known, many also believe it is a powerful platform of trade and communication. Online marketplaces like Drahoo and their continual success are proving this to be true. One can visit Drahoo.com to learn more.
About Drahoo.com:
Drahoo is the newest and most innovative online marketplace which enables users to buy the things they need and sell the things they don't. The interface and systems allow for quick and easy transactions. The online marketplace is very easy to use and offers users a multitude of products from clothing, apparel, and accessories to smartphones, computers jewelry and more. With users from all across the globe, one can easily find whatever they're looking for at Drahoo. It is becoming one of the most widely used online marketplaces currently available.
For more information: https://www.drahoo.com
Media Contact
Company Name: Drahoo
Contact Person: Cariman Bogdan
Email: Send Email
Country: Romania
Website: https://www.drahoo.com/