You've heard of the Harlem Renaissance, the gentrification of Brooklyn and Harlem, but have you heard of the Queens Renaissance Movement? The South East Queens Chamber of Commerce and diverse community based organizations are leading this movement to put Southeast Queens on the map. Jamaica, New York is now a hot spot, a mecca hub for art, culture, networking, thriving small businesses and eclectic ethnic cuisine.
Rev. Simone Lord, a naturopathic doctor, is the president and founder of the South East Queens Chamber of Commerce, where she and a team of community activists, JFK Redevelopment council, churches, spearhead efforts to transform Southeast Queens, Jamaica in particular, into a destination. Jamaica, Queens has much to offer, beautiful parks, great cuisine, great shopping at unbelievable prices and a lot of soul.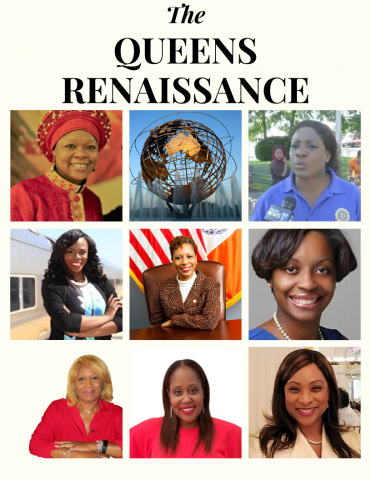 Jamaica and Adesleigh Park had been home to artists such as Lena Horne, Count Basie, Ella Fitzgerald, Billie Holiday and James Brown. More recent famous artist hail from Queens, such as LL Cool J, Russel Simmons, Nicki Minaj, Roxanne Shante, Cyndi Lauper, 50 Cent, Paul Simon, Mobb Deep and many more. Babe Ruth also lived in South Queens.
Today many artists, actors and musicians still choose Queens to live, work and play. Queens is a great borough and awesome community with great leaders such as our Borough President, Melinda Katz, Senators Comrie and Sanders, Congressman Gregory Meeks, Councilwoman Adrienne Adams, Congresswoman Grace Meng and other great politicians that really care about Queens and its residents.
The South East Queens Chamber of Commerce is only five years old but already has put on more than one hundred community events. Their flagship event is the Renaissance Ball & the Renaissance Parade which is held in November 8 and December 7 respectively. The chamber is also transforming the community by hosting career development and training workshops in the areas of catering, construction, media and marketing to help the community to prosper.
The Renaissance Ball is a fun night out with the community with a theme of the Harlem Renaissance. Food, art and the greatest community leaders of the Queens Renaissance movement are honored for their work in the community. This year's Renaissance Ball will be held on November 8, 2019 at the Golden Terrace Hall in Richmond Hill Queens. The public is invited to party with the leaders of the Queens Renaissance and enjoy the work of some of Queens greatest minds. The event will feature an art exhibit, auction, ethnic cuisine and a local band as everyone there goes back in time to the Harlem Renaissance.
The Renaissance Parade will be held on December 7, 2019 and will commence at the Thomas White Jr Foundation Building on Tuskegee Airmen Road and Guy R Brewer Boulevard, then continue along Sutphin Boulevard to Inspire NY Church & Wellness Center and end at United Methodist Church on Rockaway Boulevard. The parade will celebrate the greatest of Queens, great residents, new Christmas lights on the poles and will usher in the holiday spirit with carolers, marchers, floats and a marching band.
For tickets to the Renaissance Ball and/or to participate or be a vendor in the Renaissance Parade please visit www.seqcoc.org. Or email us info@seqcoc.org
Media Contact
Company Name: Southeast Queens Chamber of Commerce, Inc.
Contact Person: Media Relations
Email: Send Email
Phone: +1-917-720-2485
City: Jamaica
State: New York
Country: United States
Website: http://seqcoc.org/