Houston, TX – eFor-Real's latest innovation is one that will delight both parents and prospective college students. The newly announced Essential College Search Tool for Students is an innovation designed to help college enthusiasts in the USA make better researches into their potential schools.
Students are afforded the luxury of picking their preferred colleges off a ranking filtered based on programs/degrees, location, college size, SAT scores, admission and graduation rates, and funding rates to mention these few, to search for the right school.
In the past, average grade and low-income students are often faced with difficulties while finding colleges, but not anymore. In addition to the search tool, eFor-Real allows users access to a list of colleges that will accept average grade, low-income students. The list reportedly also reveals a select list of colleges adjudged to provide study funds. The college list and the search tools will no doubt be the perfect combination to better inform students on the right colleges to attend.
When quizzed about the relevance of the college search tool, Ken Parth, the Associate Manager at eFor-Real, said: "We installed the college search tool, on the eFor-Real platform, in addition to the other tools and guidelines, for students to have the following options: make the right choice on colleges, and/or to decide if they want to search for a job or maybe need help to come up with business ideas. We intend for the college search tool to help reduce college dropouts due to being uninformed or perhaps making the wrong decisions."
The announcement of the US College Search Tool marks the third innovation in a short while for the team at eFor-Real. Previous innovations include the job search tool and the business name generator tool.
It gets better with eFor-Real. Users are afforded the very essential access to unique news and headlines from around the world. The experience is made possible in a social media lookalike section on the platform that features unique pieces of news and story summaries. Users are allowed to populate the feeds with editorial posts about major talking points. The 50-word limit per post ensures that every bit of news is kept short and interesting. Like every open blog or information platform, created posts are vetted to ensure stories meet the website criteria of being unique and useful to society.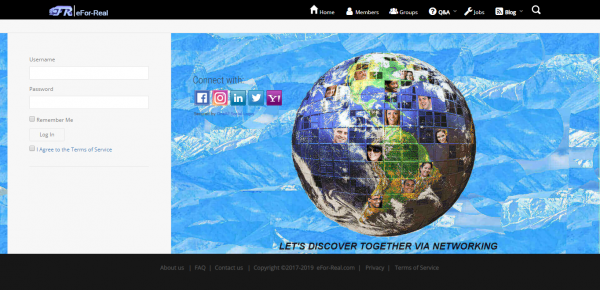 Media Contact
Company Name: EFor-Real
Contact Person: Ken Parth
Email: Send Email
Phone: 7139928799
City: Houston
State: Texas
Country: United States
Website: https://www.efor-real.com