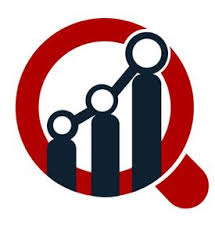 Global Radiopharmaceutical Market Research Report: Information by Type (Diagnostic Type and Therapeutic Type), Type of Test (Bone Scan, Myocardial Perfusion Scan, Parathyroid Scan, Renal Nuclear Medicine Scan, Lung Scan, Gallium Scan, White Blood Cell Scan, Hepatobiliary Scan and Cerebral Perfusion Scan), Application (Oncology, Cardiology, Neurology and Urology), Route of Administration (Oral and Intravenous), End User (Hospitals, Diagnostic Centers and Research Institutes) and Region (Americas, Europe, Asia-Pacifi
Radiopharmaceutical Market Trends Insight
The global radiopharmaceuticals market is growing pervasively, mainly due to the rising importance of radiotracers in treatments of cancer and cardiovascular diseases. The emergence of advanced methods employing radioisotopes to impede the maturation of malignant tumors, cells, and tissues in cancer treatments is fostering the market growth, excellently. Moreover, rising government support & investments in the field of R&D are accelerating the market on a global level, facilitating advanced nuclear medicine, molecular imaging, and targeted radionuclide therapy.
Latest Free Sample Copy Available @https://www.marketresearchfuture.com/sample_request/1650
Market Research Future (MRFR), in its recently published study report, asserts that the Radiopharmaceuticals market is poised to touch a valuation of USD 10,473.88 MN by 2023. MRFR also confirms that the market would register an 8.7% CAGR during the forecast period (2017-2023). There is a colossal demand for new radiopharmaceuticals that can advance the knowledge of human biochemistry & physiology and improve the diagnosis & treatment procedures in clinical specialties, particularly oncology, cardiology, neurology, and psychiatry.
Radiopharmaceuticals are already revolutionizing the development processes of new therapies and targeted radionuclide therapy that can provide efficacious treatment modalities against cancer. In the future, they are also expected to play a major role in personalized medicine, easing early therapy assessments and investigation of phenotypes & functions using sensitive & specific SPECT and PET imaging techniques & theragnostic approaches.
Conversely, short life and the demand-supply gap of Radiopharmaceuticals alongside other logistical difficulties are the key factors impeding the growth of the market. Also, lack of trained medical professionals and specified guidelines for the use in commercial-scale drug production are posing challenges to the market growth. Nevertheless, increasing demand for effective cancer treatments with lesser side-effects would support the growth of the market.
Researches in nuclear chemistry and radiochemistry, alongside the developments in accelerator technology and engineering, are boosting the market growth, bringing about new radionuclides into the practice of medicine. Similarly, progress in organic, synthetic, and inorganic chemistry has laid the pavements for dozens of compounds labeled with positron emitters or single-photon emitters, which are now used in many clinical specialties.
Global Radiopharmaceutical Market – Segments
The market is segmented into six dynamics to widen the scope of understanding,
By Type : Diagnostic Type and Therapeutic Type.
By Type Of Test : Bone Scan, Parathyroid Scan, Myocardial Perfusion Scan, Lung Scan, Renal Nuclear Medicine Scan, White Blood Cell Scan, Gallium Scan, Cerebral Perfusion Scan, Hepatobiliary Scan, and others.
By Application : Oncology, Cardiology, Neurology, Urology, and others.
By Route Of Administration: Oral and Intravenous.
By End-user : Hospitals, Diagnostic Centers, Research Institutes, and others.
By Regions : Europe, North America, APAC, and the Rest-of-the-World (RoW).
Global Radiopharmaceutical Market – Regional Analysis
North America leads the global radiopharmaceutical market. A large patient population suffering from various chronic diseases and augmenting demand for treatments for the rising prevalence of cancer, coronary disorders, and strokes generate huge market demand. Also, changing lifestyles and increasing investments in R&D activities to develop effective therapeutics are some of the key driving forces for the regional market.
Besides, the presence of several leading players and increasing preference for targeted cancer therapy are factors that are acting as significant tailwinds for the growth of the market. The radiopharmaceutical market in North America is expected to grow at a substantial CAGR, creating a considerable revenue pocket by the end of the forecasted period.
The Europe radiopharmaceutical market takes the second-leading position globally. The regional market growth attributes to the growing investments for research and the presence of a vast patient pool. Moreover, rising cases of cardiovascular diseases increase demand for radiopharmaceuticals, causing a vast number of deaths in the region. The presence of several large local firms with similar product portfolios in the region fosters the growth of the market. Also, increasing numbers of radioisotope approvals for different clinical indications, such as Tc-99m and F-18 radioisotopes, are spurring the regional market growth.
The radiopharmaceutical market in the Asia Pacific region is driven by the increasing prevalence of chronic diseases. The availability of cost-competitive Radiopharmaceuticals in the region is another key factor pushing the growth of the market.
Global Radiopharmaceutical Market – Competitive Analysis
Highly competitive, the Radiopharmaceutical market appears to be fragmented due to the presence of a large number of players. To gain a substantially larger share in the market, players incorporate strategic initiatives such as mergers & acquisitions, collaborations, expansion, and new therapeutics & technology launch. Several producers and suppliers have developed capacities for Radiopharmaceuticals production and its distribution (transport).
Operating at an international or regional level, they are manufacturing products regularly to meet the demands. This has dramatically contributed to the growth of nuclear medicine practices in various countries, in addition to ensuring price stability of Radiopharmaceuticals imported from large manufacturers. Production and distribution of Radiopharmaceuticals have also helped to reduce the number of radioactive consignments that need to be transported across international borders.
Radiopharmaceutical Market Major Players
Players leading the global radiopharmaceutical market include Siemens AG, Jubilant Life Sciences Ltd., Sun Pharmaceutical Industries Ltd, Medtronic, Bayer AG, Cardinal Health Inc, General Electric Company (GE Healthcare), Advanced Accelerator Applications S.A., Lantheus Medical Imaging, Inc., Mallinckrodt Pharmaceuticals, Canadian Nuclear Laboratories (CNL), Nordion, Inc., Bracco Diagnostic Inc., Avid Radiopharmaceuticals, and IBA Dosimetry GmbH, among others.
OBTAIN RESEARCH REPORT DETAILS WITH TOC @https://www.marketresearchfuture.com/reports/radio-pharmaceutical-market-1650
Industry/Innovations/Related News:
October 03, 2019 —- Telix Pharmaceuticals Limited (Australia), a clinical-stage biotechnology company, announced the acquisition of a radiopharmaceutical production facility in Belgium from Eckert & Ziegler AG (Germany), a leading global provider of isotope technology for medical, scientific, and industrial use.
The purchase agreement aligns with Telix's strategy to complete two European product launches in the next 18-24 months. The purchase is a significant step forward for Telix, giving the company economic trajectory over the next two years. The ownership of the site will deliver many commercial benefits to Telix, as the site has one of the wide-ranged private nuclear licenses in Europe. Some of the advantages are enabling the manufacturing of a broad range of diagnostic and therapeutic radiopharmaceuticals.
About Market Research Future:
At Market Research Future (MRFR), we enable our customers to unravel the complexity of various industries through our Cooked Research Report (CRR), Half-Cooked Research Reports (HCRR), Raw Research Reports (3R), Continuous-Feed Research (CFR), and Market Research & Consulting Services.
MRFR team have supreme objective to provide the optimum quality market research and intelligence services to our clients. Our market research studies by Components, Application, Logistics and market players for global, regional, and country level market segments, enable our clients to see more, know more, and do more, which help to answer all their most important questions.
In order to stay updated with technology and work process of the industry, MRFR often plans & conducts meet with the industry experts and industrial visits for its research analyst members.
Media Contact
Company Name: Market Research Future
Contact Person: Abhishek Sawant
Email: Send Email
Phone: +1 646 845 9312
Address:Market Research Future Office No. 528, Amanora Chambers Magarpatta Road, Hadapsar
City: Pune
State: Maharashtra
Country: India
Website: https://www.marketresearchfuture.com/reports/radio-pharmaceutical-market-1650