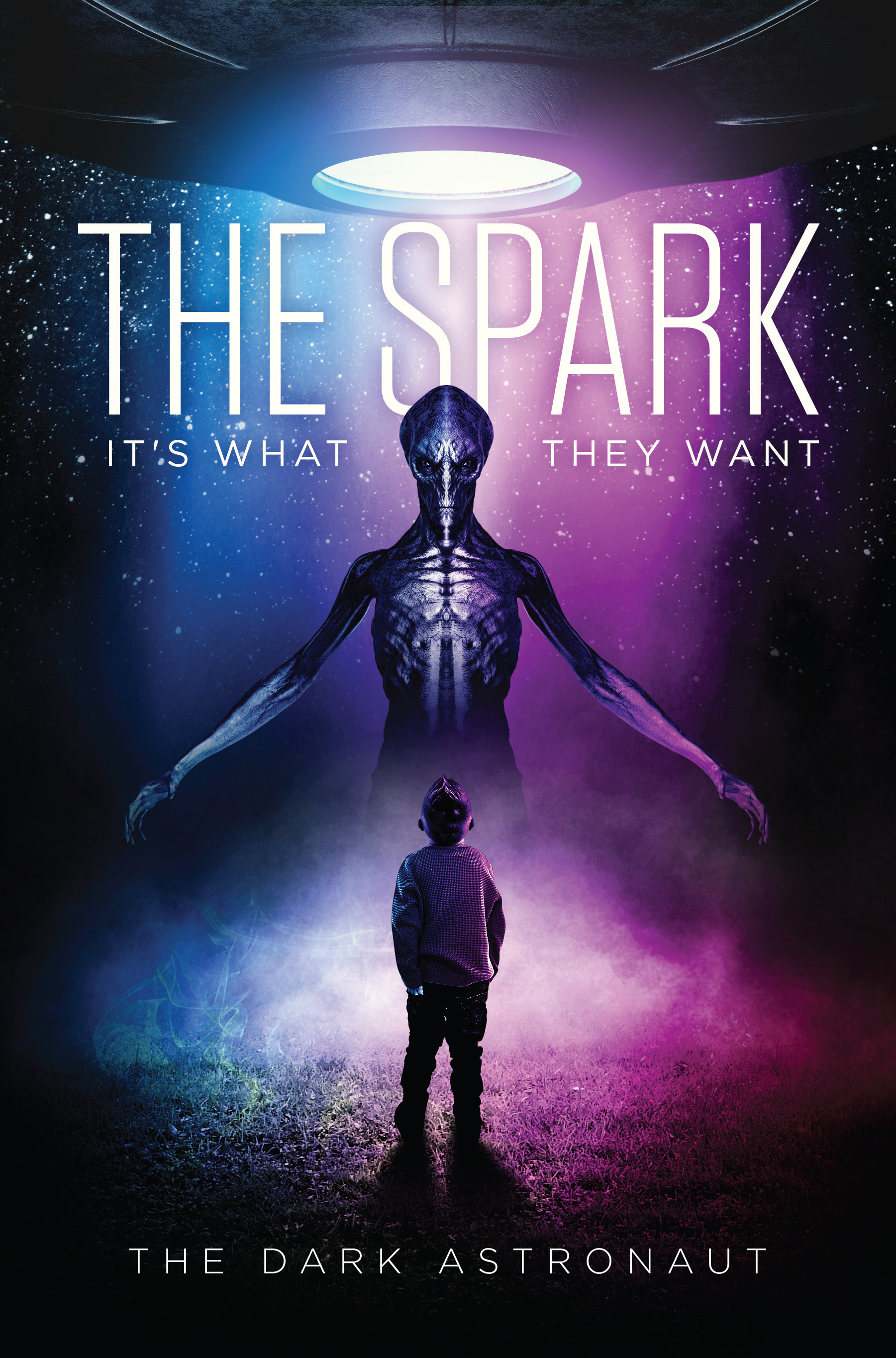 The word "plausibility" is a word that means: seemingly worthy of approval or acceptance. Plausibility makes us question our beliefs and our current knowledge leaving us with unanswered questions. Filled with its mysteries, the universe is a puzzle. It leaves us with its pieces awaiting us to assemble them so that at long last we can finally see the finished picture.
Can this be real; who or what else is out there? Questions like these spark fact-finding evidence of extraterrestrial beings/aliens. To this day, the government has continued to deny their existence to the general public. The Spark: It's What They Want, narrates significant events relating to Extra-Terrestrial occurrences that took place in different places at different times. A gradual progression takes place from these events that transition into a ritual that brought in ETs, a connection with them, the darkness that followed, our attraction to their technology which will lead to our enslavement, and the loss of our heavenly inheritance (their agenda).
For seven years the author has been a UFO and a cryptid researcher. Her continuing paranormal encounters have pushed her to write this book. She has pointed out that neither religion nor its clergy have been able to explain what caused these bizarre incidents. She embarked on this journey to make sense of all that has occurred attempting to answer her own questions; should I continue and endure the fear they inflict or should I set sail and let myself out into the wild and figure these mysteries out for myself and for the benefit of others? If her answer is correct, it justifies one thing: we are not at the top of the food chain.
Grab a copy now on Amazon: https://amzn.to/34GcFxP
About the Book:
The extraterrestrial presence in our universe and even that which is evident on our planet have finally been acknowledged by the mainstream cementing them as an accepted reality especially now that our Senators have been given a UFO classified briefing on the subject. Droves of evidence and reports mount indicating a direction where all of this seems to be going. In order to write this book a plethora of information has been gathered and condensed which includes true stories supporting the military's conclusions that some of these beings have an interdimensional capacity. It is difficult to mentally process the full scope of what is perceived as the ET's influence on us through our subconscious and conscious minds. While in the process they will often impart incredible knowledge or power that demands an unfathomable price to be paid. This book isn't for the faint of mind and may challenge your current beliefs. The phrase "you've been lied to" may have more meaning to you from this point on.
About the Author:
I have been a UFO and cryptid researcher and investigator as of this point in time for seven years. The reason I have engaged in this field is because my life has continually interfaced with what is coined as the paranormal. Religion nor its administrators were able to explain the strange goings-on that have manifested in my life which meant either that I would continue to endure the fear produced by these events or that I set out to find out why they are occurring not only to me but to a great many others. I have a Psychology degree and have studied archeology, in my lower school grade levels I was educated in a Catholic school, have been an initiate in occult sciences, and am a lover of science.
Check out her Facebook page: https://www.facebook.com/TheDarkAstronaut/
Media Contact
Company Name: URLink Marketing | URLink Print and Media
Contact Person: Media Relations
Email: Send Email
Phone: 1-888-980-6523
Address:1603 Capitol Ave., Suite 310
City: Cheyenne
State: Wyoming 82001
Country: United States
Website: www.urlinkpublishing.com/