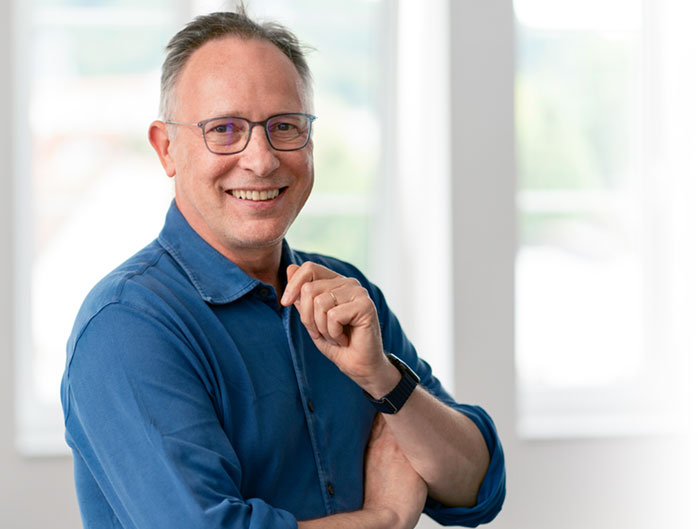 "(Above TYMLEZ CEO Reinier van der Drift)
Perth Mint is one of the world's largest precious metal refineries. It is owned by the Western Australia government. InfiniGold is a fintech firm that helps with digitization of precious metals.
The PMGT is backed by digital gold certificates of actual gold stored in Perth Mint's vaults. Perth Mint's gold portfolio is guaranteed by the Western Australia government."
TYMLEZ (ASX;TYM) – take a closer look at how The Perth Mint and InfiniGold last month introduced a gold-based digital token called Perth Mint Gold Token (PMGT) as the first of its kind on a public blockchain.
Perth Mint digitized its gold to pave way for PMGT
The launch of PMGT began with the introduction of GoldPass platform last year. GoldPass is a digital platform developed by InfiniGold for Perth Mint. GoldPass is offered as a smartphone app that enables investors to trade, transfer, and hold gold in the form of digital certificates issued by Perth Mint and backed by real gold in its network of vaults. Perth Mint maintains a network of central bank-grade vaults to store its gold.
The GoldPass platform supports real-time gold transactions in both the Australian dollar and the US dollar. The app works on both iOS and Android devices.
InfiniGold created GoldPass as a platform to digitize Perth Mint gold so as to satisfy the demands of investors. In addition to simplifying buying and selling of gold, GoldPass platform also lets investors exchange their digital gold certificates for actual Perth Mint gold.
"We're delighted…to power GoldPass and equally excited to be able to give investors a simple, seamless and secure way to add gold to their asset portfolios," commented InfiniGold CEO Andreas Ruf last year.
PMGT emerged from a desire by InfiniGold and Perth Mint to make gold trades simple and overcome shortcomings of conventional gold products
PMGT is designed to simplify gold transactions and offer investors a competitive alternative to traditional gold products such as gold ETFs (exchange traded funds).
Through PMGT, InfiniGold and Perth Mint have been able to bring GoldPass and the actual gold at Perth Mint that back the GoldPass digital gold certificate to a public ledger. The gold market is generally a manual market today. Therefore, InfiniGold and Perth Mint hope their efforts with the introduction of PMGT will go toward transforming gold into a digital asset. Moreover, InfiniGold and Perth Mint hope the launch of PMGT will go a long way into making gold more accessible to investors. That could in turn help gold become a much more attractive digital mainstream asset quickly. InfiniGold and Perth Mint work with market makers to ensure liquidity of PMGT.
Throughout the development of PMGT, InfiniGold worked with Ernst and Young to help it assess the design and controls of transactions that will flow over the PMGT platform.
Reinier van der Drift one of the world's leading Blockchain experts and CEO and Co Founder of TYMLEZ (ASX:TYM), an Australian listed Blockchain Solutions company who boasts clients and partners such as Google, SUSE, HPE and SAP believes the development of PMGT is a logical step in bringing blockchain based value transfer to the masses. Blockchain offers a secure and transperant way of value transfer at low costs without the need for a central authority acting as a trusted third party. you can chat with him here over Linkedin and share your thoughts
Plus The Market Signals New Push Notification System is Live – Never Miss a Trade, Update or Research Report
Citing industry expert Andreas Furche, the Australian Financial Review reported last year that digital gold certificates such as Perth Mint's GoldPass certificates have two significant advantages over gold-backed ETFs. Firstly, digital certificates provide direct ownership of the gold represented by certificate, which is not guaranteed in gold-backed ETFs. Secondly, digital certificates make holding gold cheaper than gold-backed ETFs.
Therefore, InfiniGold and Perth Mint position PMGT as the real deal for investors after the safety of gold as an asset alongside the trading convenience of ETFs and cryptocurrencies but minus their shortcomings. ETFs can be expensive to hold and cryptocurrencies like bitcoin that were once thought could replace gold have proven to be a lot volatile.
Follow the Official TYMLEZ Account Here to Keep Updated By the Sharpest Minds In The Game

Media Contact
Company Name: Profectus Solutions Py Ltd
Contact Person: Rick
Email: Send Email
Phone: +61385184106
Country: Australia
Website: www.profectusnewswire.com