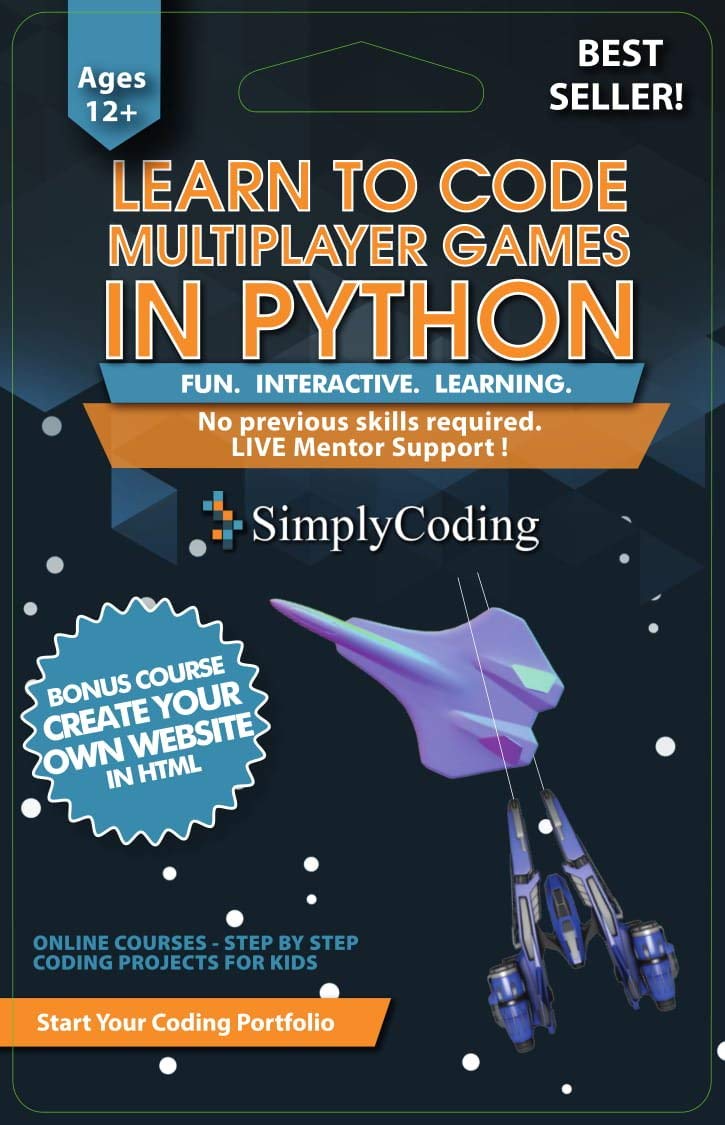 Simply Coding, an experienced creator of high quality online tutorials for kids, continues to make an impact on Amazon. The company's highly sought after Python-Multiplayer Training Program is currently the number one Amazon bestseller in the category of programming training and tutorials.
Simply Coding proudly announces that its popular online course on computer programming for kids, Python-Multiplayer Training Program is currently the number one Amazon bestseller in its category. This training program is suitable for kids and teenagers within the age group of twelve and eighteen, and teaches the preliminary concepts of computer programming and Python via creating video games on their own. This top rated product is now selling in Amazon for a nominal price of $69.95 only.
Computer coding has quickly emerged as the universal language of the planet. People who know how to code are able to communicate across countries and cultures, be innovative, and solve problems more efficiently, with no barriers to impede their success. Coding for kids helps children solve everyday problems and get set up for a lifetime of opportunities. Learning coding at a young age also promotes creativity, computational thinking, and problem solving skills in children.
The Python-Multiplayer Training Program from Simply Coding has been designed with care by a team of professionals, and comprises of step-by-step, easy-to-follow programming instructions, video reviews of lessons, online community support, and live Q&A sessions with experts. This animation software has been approved by school boards all over the United States to expand their STEM practices. The course has also been used with great results by hundreds of homeschoolers as well as charter, private and independent schools.
"We are thankful to all our clients for making our Python-Multiplayer Training Program the number of Amazon bestseller. Your trust and support will inspire us to continue what we have been doing," said a senior spokesperson from Simply Coding. "I would also like to take this opportunity to congratulate the entire team that has worked hard for months to build this program."
"This program will do a good job at building the foundation for writing Python code. Although it says it is designed for ages 12 years and up, at 38 I did not find the lessons to be childish in any way. The games that were coded were games I was familiar with playing from my youth. Highly recommend this course," an impressed reviewer mentioned recommending the program in his Amazon review.
To find out more about Simply Coding Game Python-Multiplayer Training Program for Kids, please visit http://www.amazon.com/dp/B01ETTRZ3M
About Simply Coding:
Simply Coding is an organization dedicated to creating high-quality digital learning programs for the children. A number of online courses from the company are now selling successfully on Amazon.com
Media Contact
Company Name: Simply Coding, Inc.
Contact Person: Media Relations
Email: Send Email
Phone: (801) 494-7751
Country: United States
Website: https://simplycoding.org/