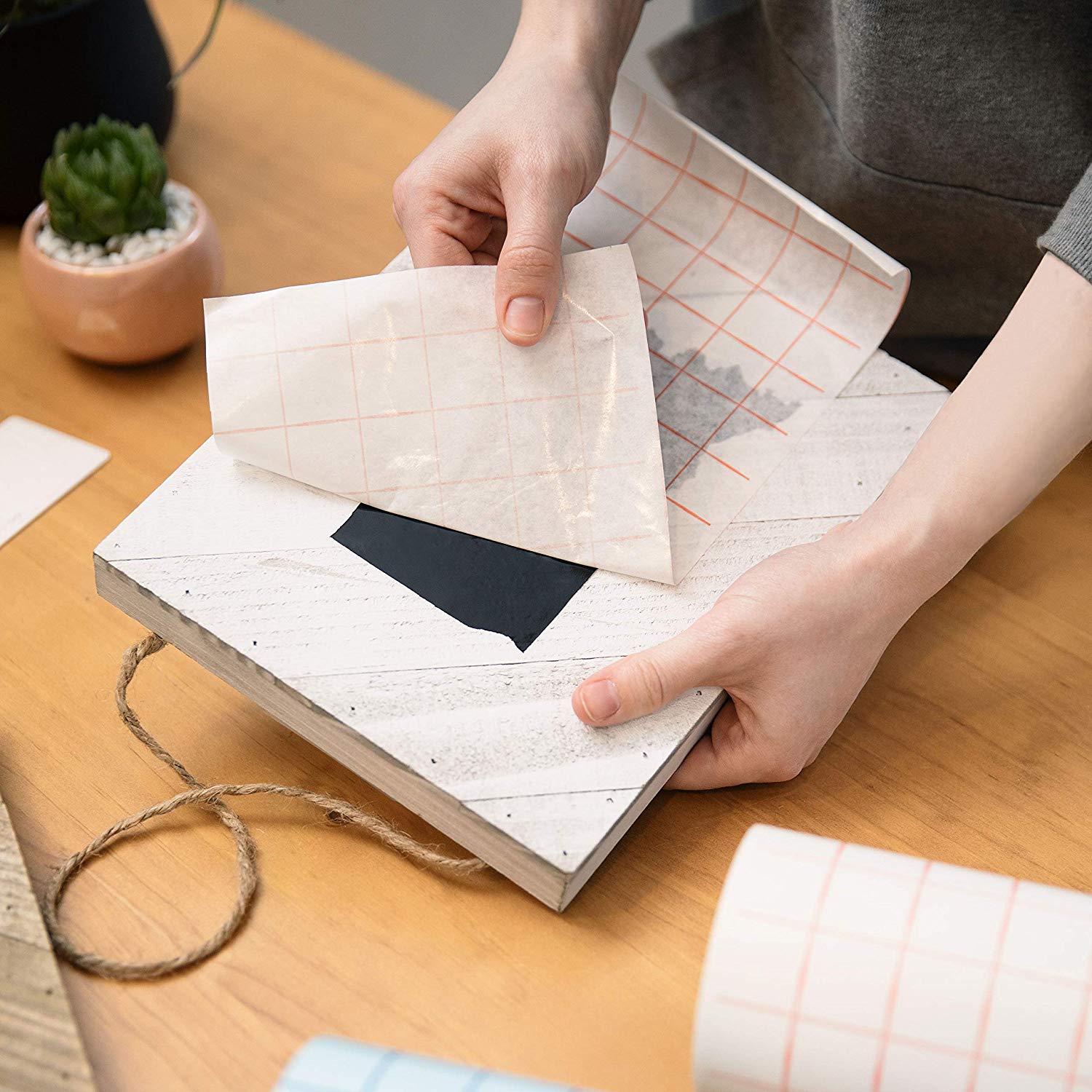 Angel Crafts' highly preferred product Transfer Paper Tape continues its impressive show in Amazon, with close to fifteen hundred Amazon reviews. The impressed users of the product include many decal making enthusiasts as well as business owners.
More and more art and craft users are now using Angel Crafts' transfer paper tape for a wide range of creative applications. The product has already received fourteen hundred plus reviews from Amazon shoppers, many of which have come from individuals that are frequently involved in making decals. Available in dimensions of 12 inch by 8 feet, it can also be used for creating and applying designs to signs, walls, windows, or any other type of flat surface.
Angel Crafts designed its transfer tape with the intension of helping all art and craft enthusiasts transfer their designs efficiently, regardless of their experience. This objective has been accomplished by incorporating numerous useful features to the product. Firstly, the medium tack rolls of the product come with a rubber based glue adhesive that leaves no residue. To ensure prefect alignment on a consistent basis, it also utilizes a printed grid design.
One of the most important features of the product is its compatibility with all the well known vinyl cutter brands in the market including Silhouette Cameo, Provo Craft Cricut, Portrait Die Cutter, and many more. This transfer paper for vinyl makes the projects easier for the users with easy and clear instructions for using the paper.
In his Amazon review, a decal enthusiast mentioned, "Purchased to make it easier to see when placing vinyl stickers that I cut. Tape is on the edge of not sticky enough to pick up the vinyl for the stickers I cut. Understanding there is a tradeoff between tape that is too sticky it will not release the vinyl and transfer to whatever you are sticking it on, I would pick this transfer tape hands down. I personally didn't use the grid lines for sticker orientation, but certainly another nice to have feature. Would definitely purchase again."
"I thoroughly read a lot of reviews before deciding to purchase this transfer tape, and I'm glad I did! This was my first time using transfer tape with a car window decal that I made with my Cricut and I followed the directions perfectly (along with reading the reviews posted here by others who used it for the same purpose) and I had no problems! This was the best priced high quality transfer tape I came across and I am happy with my purchase," another user mentioned in his review.
To find out more about Angel Crafts Transfer Paper Tape, please visit http://www.amazon.com/dp/B00R3NITS2
About Angel Crafts:
Angel Crafts is an organization dedicated to designing and manufacturing high quality accessories that are particularly useful in art and craft related applications. A large number of products from the company are selling successfully in Amazon.com
Media Contact
Company Name: Angel Crafts
Contact Person: Media Relations
Email: Send Email
Country: United States
Website: http://angeldirectproducts.com/