Talented freestyle rapper and community activist, BT The Artist, releases a new single titled "Crazy," featuring the beautiful Kelsey Mack, where he talks about his struggles and passion for good music
BT The Artist, otherwise known as Bryanne Toney, has again reiterated his goal of making thought-provoking, inspiring music with the release of his new single titled "Crazy." Featuring Kelsey Mack, BT aims to redefine the word "crazy," as he uses his creativity and ingenuity to give an insight into his struggles as a rapper and his aim to disrupt the rap game.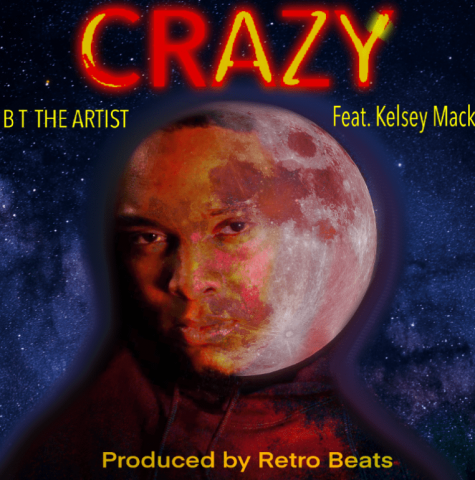 The world of entertainment has evolved over the years with the emergence of several creative minds across the globe, contributing their quota to the development of the industry. The music has witnessed tremendous growth, with the hip hop community seemingly spearheading the growth. Unfortunately, the development of the world of music has not particularly met the needs of the audience, especially in the rap world, with many of the songs available seemingly lacking the content that gave rap music the glory it currently enjoys. This is where BT The Artist is looking to change the narrative by offering listeners the true essence of music – passing thought-provoking messages that anyone can relate with.
His latest releases, "Crazy," is only a further reiteration of the originality and creativity that have become BT's signature and has stood him out from the pack in a relatively short while. The punch lines and wordplay in "Crazy" are particularly amazing as Kelsey Mack melodiously serenades listeners with her amazing voice.
Inspired by the likes of Kendrick Lamar, Busta Rhymes, Will Smith, Ice Cube, and QTip, BT has been able to create his style, offering deep rhymes and storylines amazingly blended with flexible flows and out of this world lyrical ability, making him a headline performer at shows.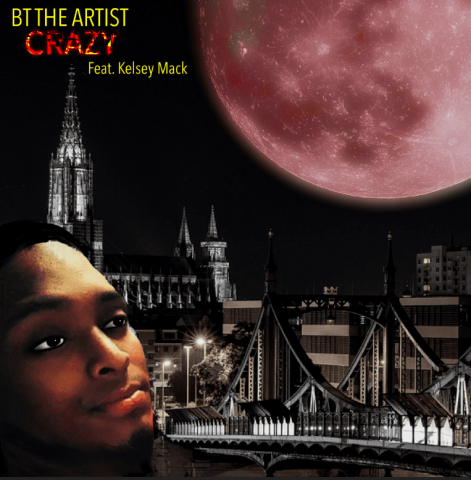 BT has already captured the hearts of music lovers in the United States and other parts of the world, with captivating songs and performances. In line with his goal of using music as a channel for passing the message of hope, BT has announced that 50% of the proceeds from his upcoming EP, "Better Days," will be donated to THE BASE, a non-profit that aims to use baseball to empower urban youth.
For more information about "Crazy" and other projects from the talented BT, please visit – http://bttheartist.com/ as well as digital distribution platforms.
About BT The Artist
BT The Artist is a rapper that has distinguished himself as a freestyle genius. Born Bryanne Toney in Dorchester, MA, BT He graduated from Fisher College in Boston in 2018 with a degree in Psychology, and aims to use talent as a rapper to motivate people and inspire them to reach their full potential.
Media Contact
Company Name: Awj Platinum
Contact Person: Belinda Foster
Email: Send Email
Phone: 1 424-222-0990
Address:8200 Wilshire Blvd., #200
City: Beverly Hills
State: CA 90211
Country: United States
Website: http://www.bttheartist.com/