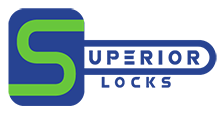 SuperiorLocks.com, trusted since 1981 for the best lock systems on the market, now carries Mul-T-Lock Interactive+ and MT5+ Cylinders with the Yale Real Living Touchscreen deadbolt. This touchscreen and keypad-assisted locking device provides owners with peace of mind thanks to its pick and drill-resistant design. SuperiorLocks.com proudly provides the safest and most up-to-date high security locks that customers can use to protect their property and possessions.
The ease with which skilled criminals can bypass a seemingly sturdy lock should come as a concern to consumers. This isn't fear-mongering; rather a wake-up call to those who want nothing but the best in high-security locks. SuperiorLocks.com, in business since 1981 and online at SuperiorLocks.com, now carries high-precision Mul-T-Lock Interactive+ Cylinders and Mul-T-Lock MT5+ Cylinders that utilize a telescopic pin tumbler system and are pick and drill-resistant for high-security needs. These High-security Touchscreen deadbolts are available in Standalone, Z-Wave and August Connect.
According to statistics from the FBI, there were 1.4 million reported burglaries in the U.S. in 2017. That's a 7.6 percent jump over totals from the previous year and more than half were deemed "forcible entry." It's possible to bypass a sub-par lock, but Mul-T-Lock Interactive+ and MT5+ Cylinders are among the best high-security locks currently on the market.
The design elements of Mul-T-Lock Interactive+ and MT5+ Cylinders make it a top-selling and best-performing product. For those considering a purchase, here is a bit more information about the design and technology that went into creating these devices:
Multiple users, multiple languages: One of the primary perks of this system is the multiple users that can be programmed into the tri-lingual durable acrylic touchpad system. This makes it perfect for home control and home security as well as for small businesses that need to defend themselves against the possibility of burglary while granting access to a dozen employees.
Bolted shut: A motorized tapered deadbolt that's propelled during both open and shut stages is another desirable aspect of Mul-T-Lock Interactive+ and MT5+ Cylinders. Other strong metals used in construction include brass for the body and plug, steel for the tailpiece and nickel silver and stainless steel for the pins that are trademark parts of this type of lock.
Simplified security: The ease of installation and lack of maintenance makes Mul-T-Lock Interactive+ and MT5+ Cylinders some of the most popular high-security locks on the market. With a one-year lifespan from just four AA-size batteries — plus a "low battery" warning — there's a minimal chance of a lapse in protection occurring.

About Superior Locks:
Superiorlocks.com is the largest stocking Mul-T-Lock dealer in the country. Superior Locks, which was founded in 1981 and remains family-owned and family-operated, is committed to giving its cliental the best products available in the market. If you would like more information about their products you can contact them at (888)-885-6258.
Media Contact
Company Name: Superior Locks
Contact Person: Lee Roditi
Email: Send Email
Phone: (718) 809-1849
Country: United States
Website: superiorlocks.com