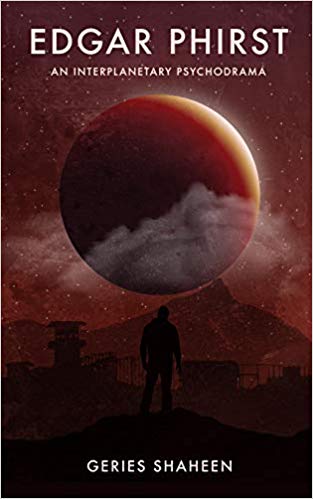 There are so many bestselling books out there worth reading. Sometimes the really good ones get overlooked. Geries Shaheen's 'Edgar Phirst, a Work of psychological fiction filled with drama, deceit and adventure, is one of those books.
Edgar Phirst is an interplanetary psychodrama shadowing the unfortunate events of a young homeless man. Edgar is trying to understand his identity while navigating his pending legal charges. Set in a time when the nation is growing tired of religion, billionaire mogul Frank Monarch is a beacon to society. Monarch, who has his hand in pharmaceuticals, politics, the military and galactic governance, prides himself in having built the most efficient prison system known to man which just happens to be stationed out of planet; on Mars.
Geries Shaheen, a psychotherapist in the St. Louis Missouri area, born and partially raised in Israel got most of his inspiration to write this story from the ever changing religious climate, Christian history, as well as the impactful work of Elon Musk.
Follow Edgar's journey and adventure as he unearths the true intentions behind this interplanetary prison while uncovering hidden secrets that could change the very fabric of his beliefs.
For more information visit https://www.amazon.com/Edgar-Phirst-Interplanetary-Geries-Shaheen/dp/1688702385
Media Contact
Contact Person: Geries Shaheen
Email: Send Email
Phone: 217-828-2220
Country: United States
Website: https://www.amazon.com/Edgar-Phirst-Interplanetary-Geries-Shaheen/dp/1688702385