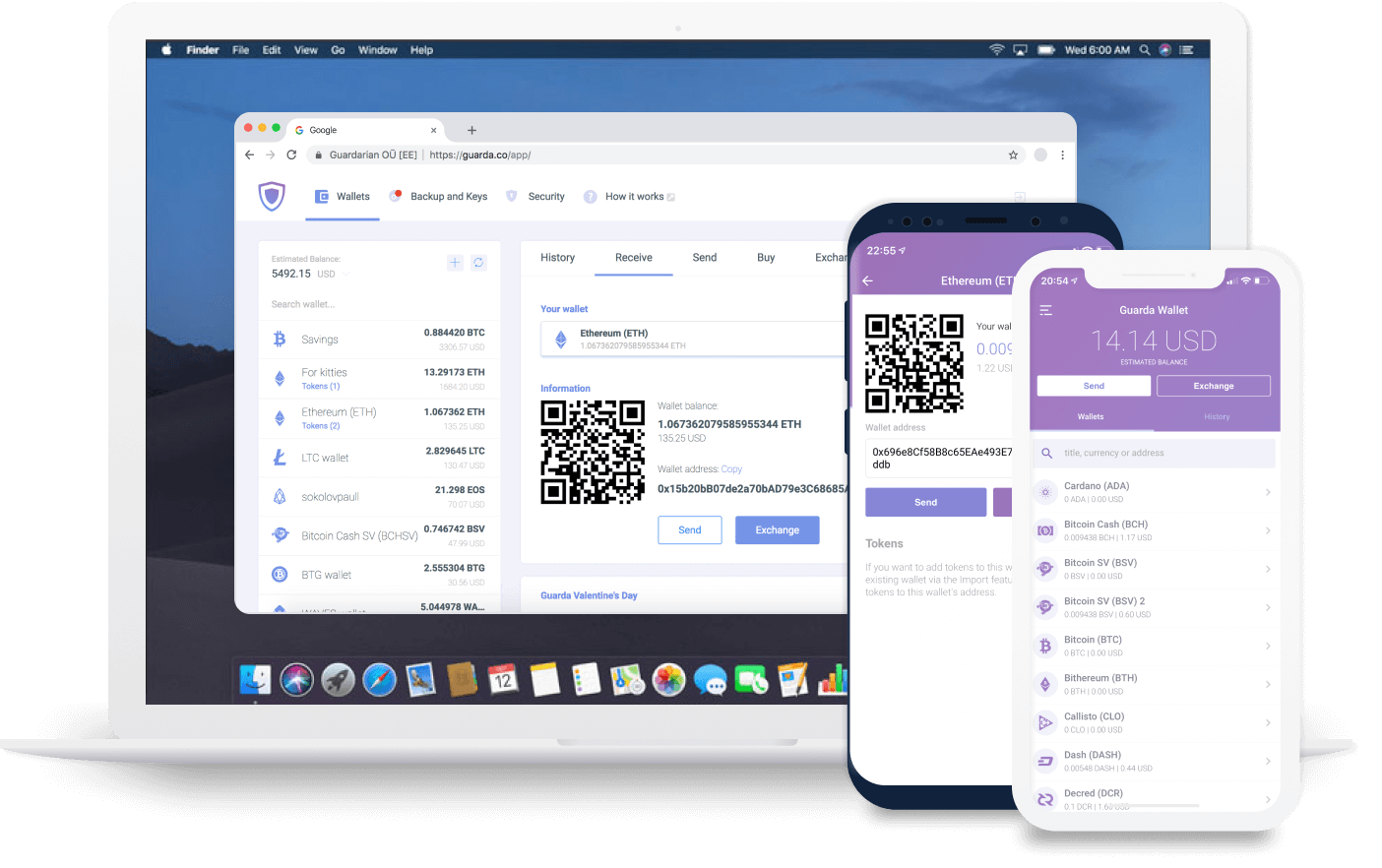 With an increasing rise in the usage of cryptocurrencies, many people are dabbling in a wide array of coins. Managing all these currencies simultaneously can be difficult. Guarda Wallet is a lightweight solution that solves this problem. It allows users to receive, send, buy and exchange all coins under a single, safe, non-custodial, multiplatform wallet.
The Guarda Web Wallet launched to answer the need of many who wished to simplify the usage of their cryptocurrencies. It offers support for BTC, BCH, ZCash, Ripple, Ethereum-based tokens and many other coins and tokens. As all Guarda Wallets are non-custodial, users' personal data or private keys are not stored by the company. The private key holder is the only person that has access to the management of the savings.
Guarda has garnered quite a bit of attention ever since they introduced their new web wallet. The long list of features it offers, coupled with the shift towards simplicity and accessibility, makes it one of the best choices available right now. Users can receive and send almost any cryptocurrency. Their transaction history is also available for viewing. The built-in exchange system allows for seamless trading.
Users can also import and export private keys and backup their wallets. Security is also an important aspect of Guarda. They use secure encryption algorithm (AES) to ensure that the transactions are safe.
Guarda Wallet is available in the form of a light mobile application too. It is available for both Android and iOS. The app has the functionality to store, manage, transfer and receive cryptocurrency. The web wallet also comes with a browser extension.
The Guarda team's dedication towards providing users with a multitude of features under a single roof is the reason behind their success. The Guarda Web Wallet is quickly becoming one of the best choices for all of one's cryptocurrency needs.
About Guarda:
The story of Guarda began in 2017 with the first cryptocurrency wallet (Ethereum wallet for Android) being released. Since then, Guarda (officially registered as Guardarian OÜ in the European Union) has been focusing on building an ecosystem of blockchain-related products. As for now, the company received the FIU license (reg. FVR000109) for virtual currency against fiat currency exchange, complying with the laws and regulations of each jurisdiction in which Guarda operates.
With Guarda, one always knows they are in good hands. Guarda's team comprises of highly trained specialists in the IT, FinTech, security, marketing, design, and UI/UX. The thing that unites them is the love for the blockchain technologies, tight connections with crypto communities and the goal to offer the most technologically advanced products currently on the market.
For more information: https://guarda.co.com/
Media Contact
Company Name: Guardarian OU
Contact Person: Media Relations
Email: Send Email
City: Tallin
Country: Estonia
Website: https://guarda.co.com/