Harkening back to '80s nostalgia, 'THE BOONIES' is a comedic, coming-of-age mystery feature.
Los Angeles, CA – Nov 18, 2019 – Watch 'THE BOONIES' today on various digital streaming platforms, including Amazon: https://amzn.to/2NyQJ1Q.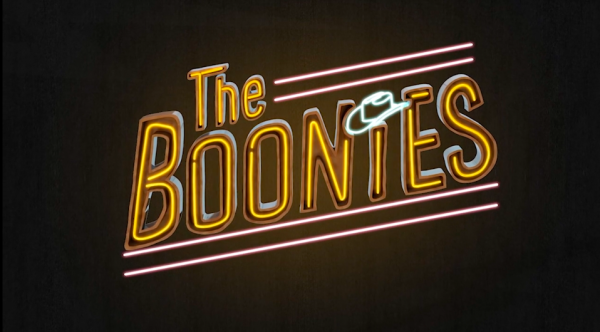 "What makes this movie stand out are the clever and unique twists on these well-worn paths. You end up with a zany teen comedy about the perils of high school and the strength of friendship," wrote Victims and Villains.
Inspired by the teenage adventures like The Goonies, Gottfred's film hearkens back to the '80s, tapping classic nostalgia like The Breakfast Club into a comedic coming-of-age story. Featuring hot Generation Z stars: Andi Matichak (Halloween), Calum Worthy (The Act), Emilio Garcia-Sanchez (The Society), and popular YouTube creators: Cody Ko, Lauren Elizabeth and Amy-Marie Gaertner, THE BOONIES is a about a group of former best friends who discover their dead classmate left a buried treasure inside the high school walls.
"The title of this indie takes its name from The Goonies and follows its formula of a mad adventure treasure hunt between friends. It marries that movie with the plethora of teen movies that have been made over the decades. Like its sources The Boonies harkens back to a more innocent and youthful time while trumpeting the power of friendship," continued Victims and Villains.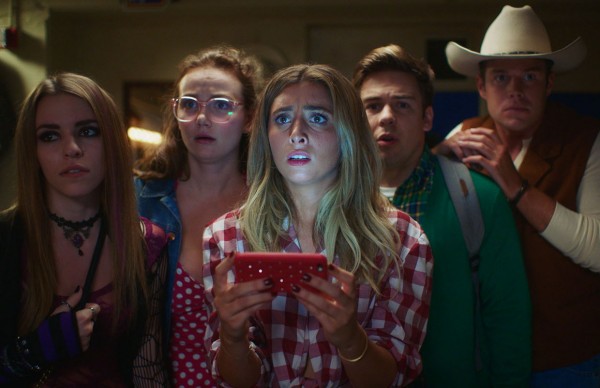 From award-winner writer/director Brad T. Gottfred (The Movie Hero), THE BOONIES follows five high school seniors – former childhood best friends – who are united by a dead classmate's cryptic video directing them to embark on a million-dollar treasure hunt inside Boone High School. Through clues given by former classmate, Doug (Calum Worthy), Teddy (Cody Ko), Holly (Andi Matichak), Chuck (Kyle Jones), Stephanie (Lauren Elizabeth) and Elektra (Amymarie Gaertner), must work together to solve the mystery and out run the Cheerleader clique, the Outcast clique, and the Silver Skull Gang. Will the five childhood best friends become millionaires?
"THE BOONIES delivers laughs and a heartwarming message about the connections we make in life, overcoming the petty mistakes we make," concluded Victims and Villains, adding, "for a fun time that reminds you just how surreal high school can be, THE BOONIES has you covered."
Check out They Said, We Said's podcast review here: https://www.youtube.com/watch?v=uGN9DbSvoZU.
TriCoast Entertainment has released THE BOONIES onto various digital streaming platforms (Amazon, InDemand, DirecTV, Hoopla, FLIXFLING, Vimeo on Demand, AT&T, Vudu, FANDANGO).
Begin to solve the mystery behind Doug's demise with the trailer here: https://www.youtube.com/watch?v=GQbmoze7t7g.
Alongside Andi Matichak, Calum Worthy (Corporate Animals), Emilio Garcia-Sanchez, Cody Ko (The Real Bros of Simi Valley), Lauren Elizabeth (Out of My League) and Amy-Marie Gaertner (Dance Camp), THE BOONIES features Kyle Jones (Damaged Goods), J.J. Nolan (You, The Mindy Project), Blake Boyd (Shameless, Out of Time), Taylor Montana Catlin (Deep Dish Apocalypse, Criminal Minds), Zoe Travis (Minor Alterations), Justin Cone (Glee), Logan Garretson (Wet Hot American Summer: First Day of Camp), Mandy Henderson (Brand New Old Love, Soaked in Bleach), and award-winner Chris Galya (Acting Dead, Dead Trigger).
For more information and press inquiries, please contact jenna@tricoast.com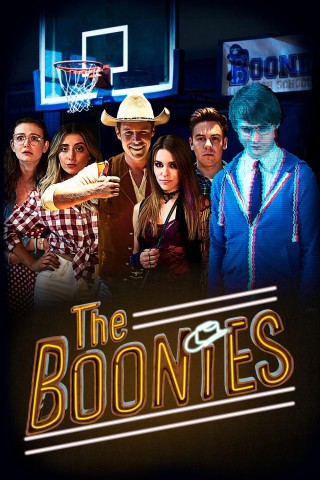 THE BOONIES (2019, 87 min.) Directed and written by: Brad T. Gottfred. Producers: Corey Moss, Jason Berger, Amy Laslett, Sarah Dignan, Gottfred. Editors: Mark Marraccini, Monet Malek. Cinematography: Tobias Deml. USA, English. Bold Soul Studios, Complex Networks, TriCoast Entertainment.
PRODUCTION COMPANIES: Bold Soul Studios, Complex Networks, Kids At Play.
About Bold Soul Studios:
Bold Soul Studios is a development and production company focused on youth-driven features and series, both long form and short, scripted and unscripted. The Studio City-based company was founded by producer/digital video veteran Corey Moss and filmmaker/young adult novelist Brad T. Gottfred. Bold Soul Studios recently premiered You're Not a Monster, the first IMDb scripted/animated series, starring Kelsey Grammer, Eric Stonestreet and Ellie Kemper, and have produced multiple features, as well as content for Fuse, AwesomenessTV and Ranker.
About TriCoast Entertainment:
TriCoast Entertainment is a premium Domestic Distributor, representing the best of US and international films: in theaters, on VOD, on DVD and TV. Sister company to TriCoast Worldwide and TriCoast Studios, the company is located at the TriCoast Studio facility in Culver City, Los Angeles.
Founded by: Strathford Hamilton and Marcy Levitas Hamilton.
Media Contact
Company Name: TriCoast Entertainment
Contact Person: Jenna Wilen
Email: Send Email
Phone: 3104587707
Address:11124 Washington Blvd.
City: Culver City
State: California
Country: United States
Website: http://www.tricoastworldwide.com