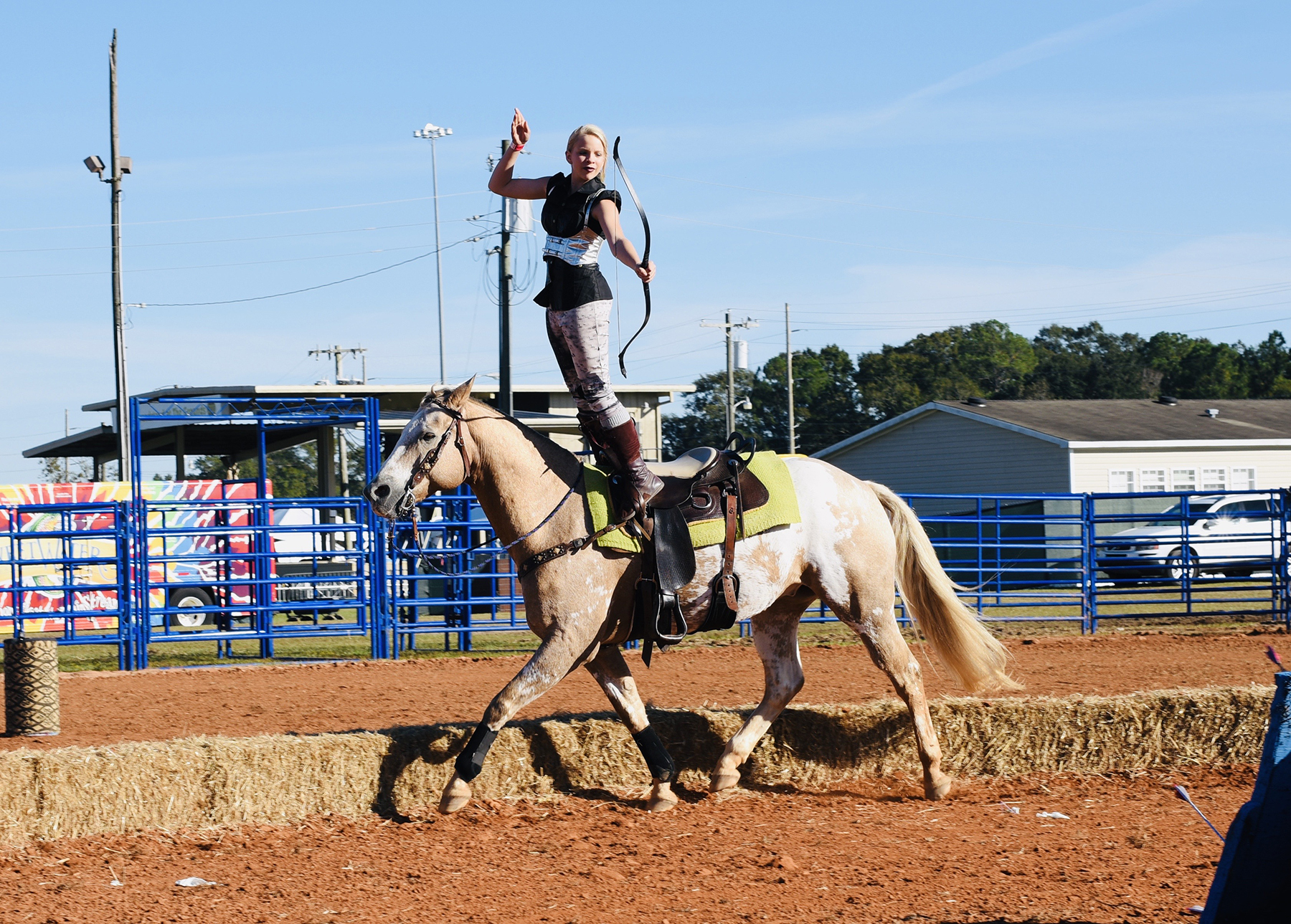 People with special needs living in Mobile, Alabama, are going to have a memorable Christmas as Celisse's School of the Equestrian Arts is coming to town. They are bringing along the Equestrian Chaos team to deliver spectacle, fun, and happiness
As part of their efforts to bring smiles on the faces of special needs children and adults, Celisse's School of the Equestrian Arts announced they will be hosting a yearly Christmas performance at "The Grounds" in their hometown of Mobile Alabama. The event will take place on Friday, December 13th at 7 pm; Saturday, December 14th, 6 pm; and Sunday, December 15th at 6 pm.
The nonprofit organization has been around for quite a while, providing therapeutic horse riding lessons and sessions for hundreds of special needs children.
To spice up the activities of the day, their trick riding team, known as Equestrian Chaos, will be performing a 1.5-hour show with all proceeds benefiting Celisse's School of the Equestrian Arts.
To learn more, please visit here.
Special needs children and adults are exceptional people who have their own personalities and are capable of achieving great things if given the opportunity. One of the best ways to empower them is by providing them with therapeutic horse riding, which has shown to have a positive effect on their psychological and mental state of being.
This Christmas performance will mean a lot to them, as well as to the organization. It provides the opportunity to engage with one another, promote healthy activities, learn new things, and build bonding and relationships.
Therapeutic riding offered by Celisse's School of the Equestrian Arts is highly engaging and effective. Over the past few years, they have worked with more than 20 other groups e.g. Amazing Gaits Equestrian Center, girls scout, Rap-A-hope, Camp Smile, etc.
Their Equestrian Chaos is a spectacular show that is loved by everyone. The face painting, lovely horses, costumes, dancing, and acrobatic displays all work together to deliver an excellent and memorable show that is hard to forget.
For more information on how to make a booking, donate or purchase tickets, please visit their website.
Media Contact
Company Name: CSEA
Contact Person: Arianna Morgan
Email: Send Email
Phone: (844)937-2732
Country: United States
Website: http://www.cseamobile.org