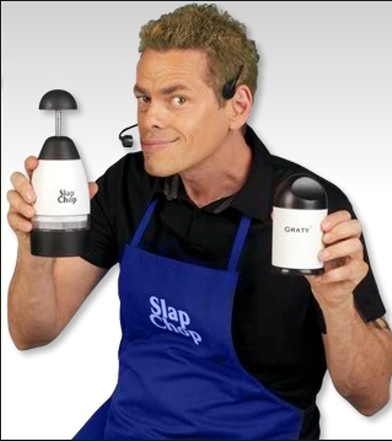 Los Angeles, California – November 19, 2019 – Vince Offer, "The Slap Chop Guy" is now offering Slap Chop® and bonus Graty® with free shipping for a limited time.
"Money is always tight around the holidays for most people. I wanted to help people that are looking for a great gift idea that won't break the bank," said Vince Offer, pitchman and spokesperson for Slap Chop®. "Also, Slap Chop® is great for preparing those holiday meals for friends and family which will same time and money."
Some of the features and benefits of Slap Chop®:
You never need to switch blades

Chop up vegetables, nuts, & fruits, quickly and easily

With every slap, the finer the food gets

Easy to clean and dishwasher safe

Comes with a 3 Year Warranty

If you would like to learn more about Slap Chop®, you can go to https://slapchop.com
Square One Entertainment Inc(SOE), a company based in California USA and its Australian subsidiary, Square One TV Marketing Pty Ltd are television and multimedia companies specializing in infomercial advertising and sales.
If you would like more information about this topic, please call (305) 777-2248 at Square One Entertainment Inc. or email info@squareoneent.com
Media Contact
Company Name: SQUARE ONE TV MARKETING
Contact Person: Media Relations
Email: Send Email
Phone: (305) 777-2248
Country: United States
Website: https://www.shamwow.com/