TAIMI is the only LGBTQI+ inclusive Social Network & Dating App with a strong social mission.
TAIMI's major focus is on raising awareness of LGBTQ issues and promoting the message of love and equality.
TAIMI is currently in the midst of working on several impressive multimedia campaigns, partnerships and volunteer projects aimed at changing the law and addressing discrimination on a global scale.
Recently, TAIMI connected and plans to partner up with LGBTQ activists and celebrities to spread its message. One of them is Jennifer Hopelezz who is a household name in the Netherlands. Hopelezz is a celebrity drag-queen known for her activism. She is a Pride Ambassador and an avid fighter against discrimination and injustice. One of her battles is with taxi drivers discriminating against LGBTQ passengers. Thanks to her ongoing and unstoppable efforts, ride-hailing company Uber launched a special complaint category for reporting discrimination in the Netherlands. However, the fight is not limited to the Netherlands, and Jennifer is adamant about making sure LGBTQ people feel safe worldwide.
Another celebrity activist who is adamant about fighting prejudice and making a difference is Sisco Gomez. He is a well-known dancer & choreographer, television personality, celebrity judge on shows like The X Factor, Dancing with the Stars, and many more. Sisco Gomez is known around the world from Latin America to Eastern Europe. He is also an activist in his own right. Gomez recently launched a series of educational online videos, frequently works with LGBTQ youth in countries where homophobia persists, and actively promotes the message of love and equality in the world.
TAIMI is a community, a social network where people can meet, chat, video call, discuss, share content in custom groups and so much more. At the heart of TAIMI are its core values of freedom of expression, equality and diversity. TAIMI is a safe and reliable network for people seeking connections ranging from acquaintance to romance.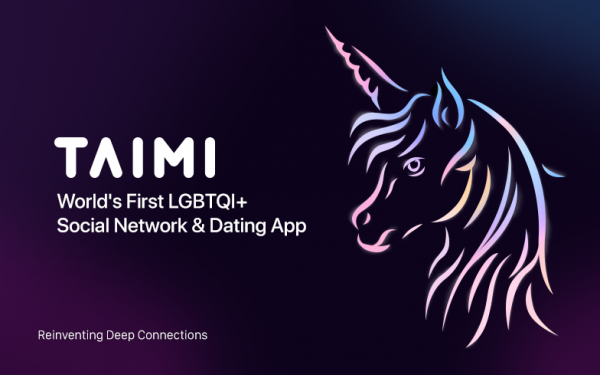 The Founder of TAIMI  —  Alex Pasykov says the idea came after he saw the need for an app that gives people the ability to create meaningful connections rather than just hookups.
TAIMI's key features include video calls, stories, digest, and groups. TAIMI's users can also upload private albums that will only be seen by those they grant permission to. TAIMI also recently added Spotify Integration and TAIMI Spot which allow users to change their location during their travels.
In addition to the above features, TAIMI has a lot of major innovations coming up. The app's users will get to experience new feeds and updated LGBTQ groups within the app. In the near future TAIMI plans to introduce features that will provide informational and educational content including event calendars, helpful tips, travel advisories and useful phrases.
The app has several layers of verification, 24/7 profile moderation, around-the-clock live support, and PIN/Fingerprint/Face recognition.
To find out more about TAIMI you can visit official website, or download the app here.
You can also follow TAIMI on Facebook, Instagram and Twitter.
Media Contact
Company Name: TAIMI | SOCIAL IMPACT, INC.
Contact Person: Media Relations
Email: Send Email
Phone: 7027107676
Address:1180 North Town Center Drive Suite 100
City: Las Vegas
State: NV
Country: United States
Website: www.taimi.com