Symphony of the City of New York surprised their audience at the premiere of this season concert series with an innovative initiative. Music Director and Conductor Laurine Celeste Fox came up with the idea of ​​adding short documentaries about the life of composers in addition to the traditional written program.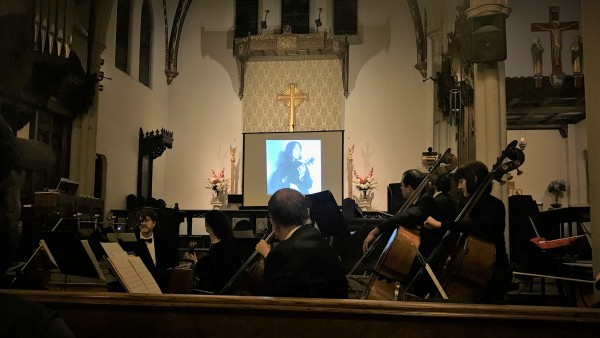 Symphony of the City of New York presents Music Born from Times of Strife
The initiative was unveiled on November 9th at All Saints Episcopal Church in Upper East Side New York at the Symphony´s newest concert, MUSIC BORN FROM TIMES OF STRIFE. The music of the night honored compositors Sophie Camen Eckardt Gramatté and Gallina Ustvolskaya, artists who created most of their pieces in times and places of conflict.
Grammatté moved to Berlin right at the start of WWI on the German side of enemy lines. She was forced to live in the park until she found work playing in cafes. Later, amidst the rise of the Nazi regime, Gramatté was suspected by the Nazis of being a Russian spy and was mistakenly included in a blacklist of notable Jewish artists. Ustovilskaya had her studies interrupted by the siege of Leningrad, which claimed the lives of 800,000 civilians. She went to work in a military hospital in Tikhvin, despite the fact that Leningrad was still under siege. Symphony of the City of New York opened the evening presenting to the audience two short films detailing the lives of these composers, their working conditions and main inspirations. The films were called "Composer Illumination" documentaries.
To make the films, Symphony sought an experienced filmmaker. The documentaries were made in partnership with producer Jo Rauen. Rauen has worked with Amazon Prime, Netflix, New York Film Academy, and other major players, such as the renowned Hollywood director Guillermo Del Toro, and the Academy Award Winner Gary Oldman. The producer latest releases include Media Wars (available on Amazon Prime), Surviving Confession (critically acclaimed with 94% on Rotten Tomatoes) and Clean with Fire (Awarded best documentary at 2016 Brazilian Film Fest). From this partnership they created the two first "Composer Illumination" documentaries: Music from Within, on Gramatté's life and work, and Music From the Black Hole, on Ustovilskaya's life and work. The latest became a true living document about Galina Ustvolskaya as Mr. Konstantin Bagrenin, Ustvolskaya's husband of 43 years, for the first time in history agreed to be filmed making a statement about his late wife for inclusion in this documentary.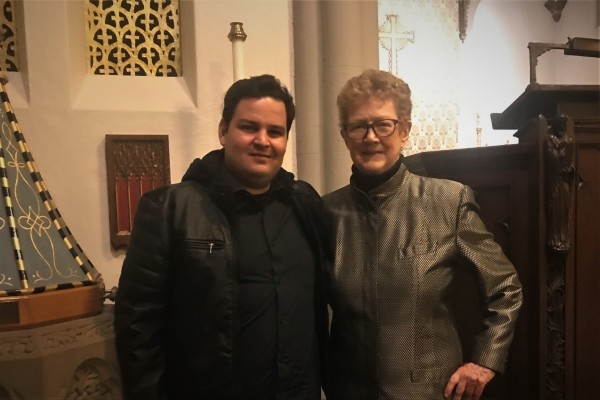 The filmmaker Jo Rauen and Maestro Laurine Celeste Fox
The initiative was acclaimed by the public and opens the door for amore interactive participation with the audience in future presentations. Symphony of the City's New York concert series plans to kick off their international tour featuring Rauen's films.
For more information, visit: https://www.islandbridgeproductions.com/
Media Contact
Company Name: Island Bridge Productions
Contact Person: Jo Rauen
Email: Send Email
Phone: 9292641272
Address:1070 Saint Nicholas Avenue, basement
City: New York
State: NY, 10032
Country: United States
Website: https://www.islandbridgeproductions.com/