Device allows users to run computing, testing, business, and gaming cloud-based operations through a mobile cloud server that frees up space in other devices
Shenzhen – MiniBox, a highly integrated, flexible, easy-to-use, easy-to-expand, easy-to-deploy, and energy-efficient micro-cluster that is based on the open hardware architecture of the Android cloud server is being launched today on Kickstarter.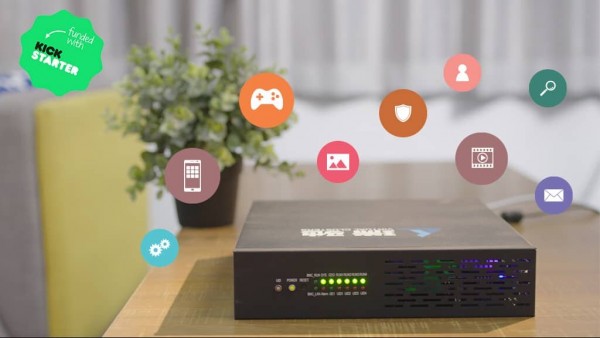 The device aims to offer domestic users, from homes to medium-size businesses, a virtual cloud mobile server that allows users to operate cloud mobile phones, play cloud-based games, and run app testing, all while enjoying powerful cloud computing features brought by a mobile high-performing cloud server device.
MiniBox is compatible with PC, iOS and Android systems, it can work with Linux or Android, it is based on the ARM structure, and it delivers great computing performance and strong compatibility to users. "People can install, enjoy and provide AI computing capabilities at home, in their office or other business facilities, or even in public places and other space," ZhiQiang Xu, one of the developers of MiniBox, stated. "Still, despite the wealth of functionalities and the powerful performance that it offers, MiniBox is extremely energy-efficient since it has a low battery usage precisely so that users don't need to worry about charging it all the time," Mr. Xu added.
From storing and processing video surveillance data to configuring and deploying software operating systems and tool platforms to build databases for business development and for testing platforms, MiniBox is an all-in-one cloud computing solution that caters to some of the most demanding requirements of users.
MiniBox has a separate node card supported for each cloud mobile phone server, and each node card supports 4 Android nodes. It also supports BMC management with a module that implements the whole management of the Android cloud server. The BMC can be accessed through the serial port or hardware management, allowing users to turn the power on and off, as well as adjust the fan. "Service management becomes smooth through higher efficiency, reduced risks, and much lower costs," ZhiQiang Xu further added.
The MiniBox campaign on Kickstarter at is seeking to raise $50,000 USD to fund the large-scale production of the device. Backers who support the campaign gain early and discounted access to box.
MiniBox is developed by Shenzhen Virtual Clusters Information Technology Co., Ltd., a leading provider of cloud computing, big-data storage products and solutions in China. The company focuses on developing distributed storage, hyper-converged IT solutions, which are based on its advanced architecture and innovative highly-integrated Android computing platforms and AI solutions. After years of independent R&D and technology accumulation, Shenzhen Virtual Clusters Information Technology Co., Ltd. holds more than 30 national patents.
Some of the cloud computing tools that the company has already launched have successfully become leading solutions in the field used in Asian markets.
For more information, please visit or contact ZhiQiang Xu, on 0755-86704358 or at Overseas@vclusters.com
Media Contact
Company Name: Shenzhen Virtual Clusters Information Technology Co.,Ltd.
Contact Person: ZhiQiang Xu
Email: Send Email
Phone: 0755-86704358
Country: China
Website: minibox.vclusters.com