Labor at work: an unspoken language.
Los Angeles, CA – Nov 20, 2019 – "Quietly heartbreaking," stated Bong Joon-ho, film director of 'PARASITE' (2019), this year's most talked about foreign language film.
Rock Salt Releasing is thrilled to announce the digital release of renowned Japanese director, Kazuhiro Soda's observational black and white documentary, INLAND SEA (aka Minatomachi), next week on Nov. 25.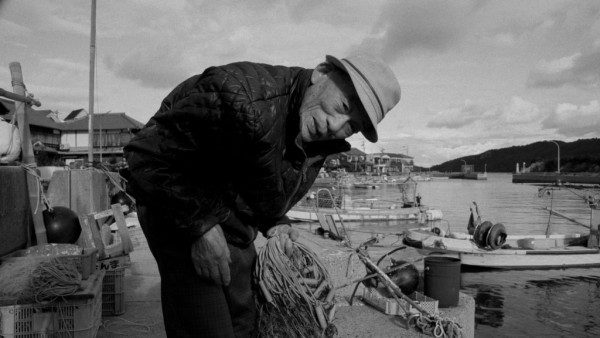 "INLAND SEA is, however, primarily a work of simple and unapologetic humanism, happily in love with people ('We're as we are," one remarks')," wrote The Hollywood Reporter.
Well-known for his previous and unique observational documentaries such as 'CAMPAIGN', 'MENTAL', 'OYSTER FACTORY' and 'THE BIG HOUSE', INLAND SEA competed globally, receiving several accolades including the second-ever Glasshütte Original Documentary Award nomination at Berlinale 2018 and esteemed nomination for the Golden Firebird Award at the Hong Kong International Film Festival 2018.
Produced by Kiyoko Kashiwagi, INLAND SEA is takes place in a small village, Ushimado, whose rich culture and close community have been deserted by the era of modernization in post-war Japan. Beloved by Japanese film director, Shohei Imamura, who set Black Rain (1989) and Dr. Akagi (1998) in Ushimado is now rapidly aging and in decline, as its ancient culture is on the verge of disappearing. INLAND SEA documents the village's remaining inhabitants – Wai-chan, the 86-year-old fisherman who dreams about retirement, Kumi-san, an 84-year-old villager who wanders the shores, convinced a social welfare facility stole her disabled son, and also, the "late-stage elderly" Koso-san, a widow and runner of a small seafood store, who sells fish to local townspeople, providing the stray cats with the leftovers.
"The [hospital] scene in which one of the subjects briefly takes over the film – bringing the camera with her (Kumi) to finally tell a story she probably had never told anyone – was so calmly stunning, raw, and emotional. It didn't feel forced or manipulated. It just seemed like something very naturally walked into the filmmaking. It's an art of documentary filmmaking," said Bong Joon-ho (Unspoken Cinema).
Adhering to the unique "Ten Commandments" that define the prestigious filmmaker's observational style, Soda searches in unexpected and hidden places of the everyday that are often overlooked, hoping to seek and discover something innately human. His rules follow: (1) No research. (2) No meetings with subjects. (3) No scripts. (4) Roll the camera yourself. (5) Shoot for as long as possible. (6) Cover small areas deeply. (7) Do not set up a theme or goal before editing. (8) No narration, superimposed titles, or music. (9) Use long takes. (10) Pay for the production yourself.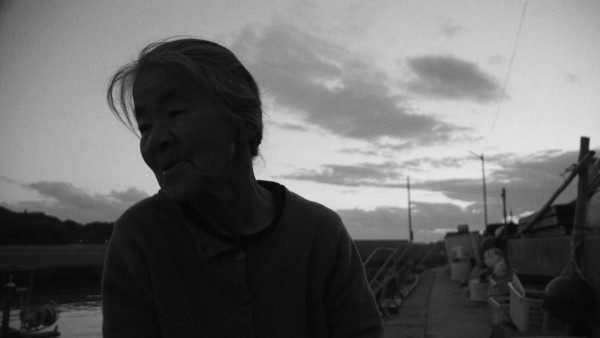 "Kazuhiro Soda goes with the flow of real life. Following character after character, upon chance encounter, to their full extent, after exhausting the slow time spent with them, he assembles a formidable array of slices of life. He lets villagers direct the show at their will," wrote Unspoken Cinema.
Similarities strikingly close to those of Frederick Wiseman – favoring long takes without narration, titles or music – Kazuhiro Soda allows the camera to spontaneously roll, authentically capturing a village and community facing abandonment and being forgotten.
ROCK SALT RELEASING will release INLAND SEA onto digital streaming platforms Nov. 25th (Amazon, InDemand, Hoopla, Vimeo on Demand, FANDANGO, Sling/Dish).
Watch the trailer for INLAND SEA here: https://www.youtube.com/watch?v=YZ3Zi62zt_0
For more information, please visit: https://www.kazuhirosoda.com/inlandsea and http://rocksaltreleasing.com/inland.html. For general inquiries, please contact sales@rocksaltreleasing.com and for press inquiries, please contact jenna@tricoast.com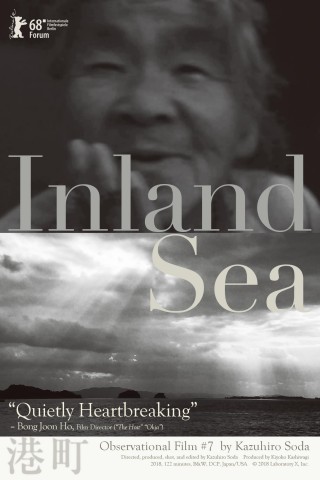 INLAND SEA (2017, 122 min.) Directed and written by Kazuhiro Soda. Producers: Kiyoko Kashiwagi, Kazuhiro Soda. Editor: Kazuhiro Soda. Cinematographer: Kazuhiro Soda. Japan/USA, Japanese/Silent. Laboratory X, Rock Salt Releasing.
PRODUCTION COMPANY: Laboratory X – Kiyoko Kashiwagi, Kazuhiro Soda.
ABOUT ROCK SALT RELEASING: Daisy Hamilton curates artistic, award winning auteur films for worldwide theatrical release.
About TriCoast Worldwide:
TriCoast Worldwide is a premium international sales agent, representing the best of US and international films at all the major film markets. Sister company to TriCoast Entertainment and TriCoast Studios, the company is located at the Studio facility in Culver City, Los Angeles.
Founded by: Strathford Hamilton and Marcy Levitas Hamilton.
Media Contact
Company Name: TriCoast Entertainment
Contact Person: Jenna Wilen
Email: Send Email
Phone: 3104587707
Address:11124 Washington Blvd.
City: Culver City
State: California
Country: United States
Website: http://www.tricoastworldwide.com