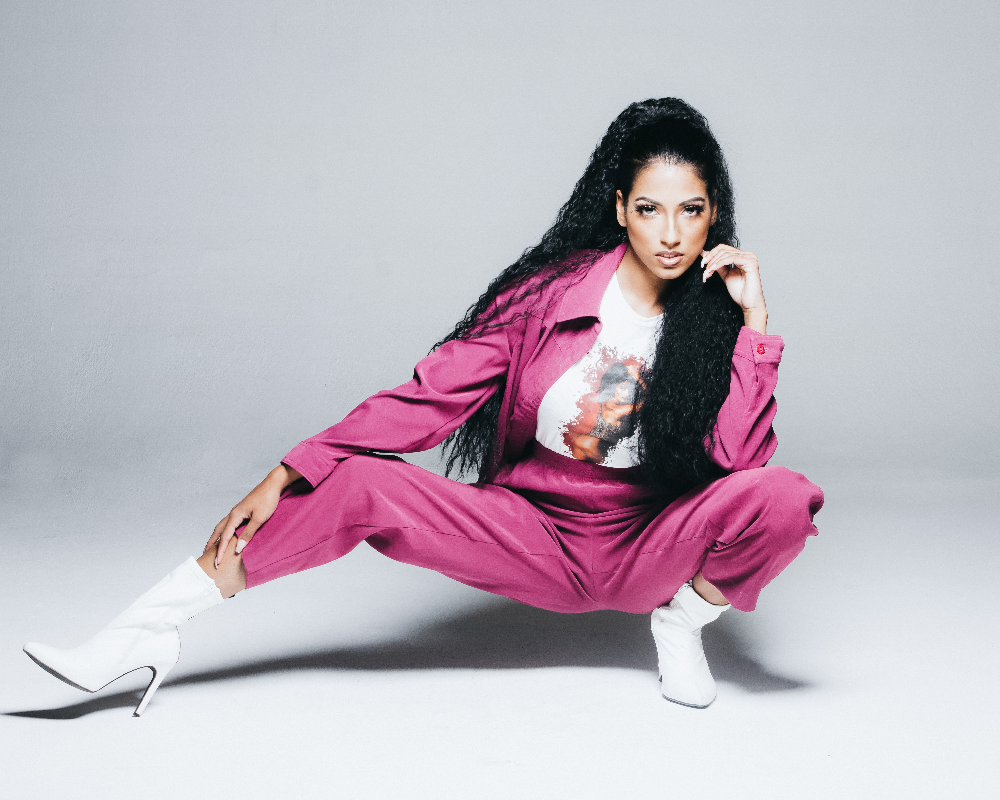 Aneesa Badshaw, the fast-rising, multi-talented fashion model and recording аrtiѕt born in Hamilton Ontario, is thrilled to announce that she'll be releasing her first official EP in the upcoming year of 2020. The Indo-Guyanese fashion icon will incorporate her diversified background & creative soul into her release allowing her to captivate her international audience. You may recognize her from her work in several music videos, working with reputable artists in a variation of genres; such as Drake, Baka A.K.A Not Nice, Riff Raff, Cyhi the Pryce (Kanye West's protégé), Kxng Crooked (Former member of Eminem's Slaughter House), Sean Paul, Karl Wolf, Sean Kingston, Bubba Sparxx, Harvey Stripes, Charly Black, Tommy Lee, Sikka Rhymes, Deewunn, Eyesus, Deep Jandu, Roach Killa, Gary Sandhu, Singga.
Being Ms.Badshaw's first official EP, it's expected to pick up steam fast and take off with no limitations. Her authentic sound and blended mix of impressive hooks & lyrics will have fans locked in from beginning to end.
In addition to being a creative director, actress, and recording artist from Canada, she's considered one of Canada's leading Indo-Guyanese fashion models. This dynamic young model was raised in Toronto and Mississauga, Ontario where she attended The Woodlands Secondary School.
Ms.Badshaw is currently active in the fashion & modelling industry while making her transition into the music world; this time as a recording artist. Her first single, "Wine Up" was released in 2018 under record label Cornelius Records which is located in the heart of Kingston, Jamaica. The song went viral over several international radio stations while becoming an instant hit in some of Jamaica's most popular nightclub scenes. Aneesa then realized she should continue adding her own flair and versatility to the music world without being curtailed to a single genre.
With her garnered international support & fan-base, Aneesa is on track to leave her footprint in the music industry.
Her first official EP is scheduled to be released in the upcoming year of 2020.
For more information, follow: www.aneesabadshaw.com
Media Contact
Contact Person: Aneesa Badshaw
Email: Send Email
Phone: 4167256182
Country: Canada
Website: www.aneesabadshaw.com