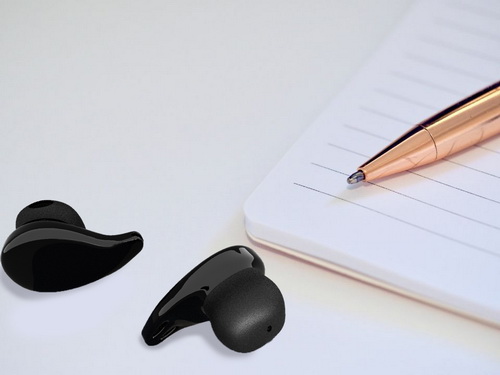 New wireless headphones have no batteries and never require recharging.
NOVEMBER 20, 2019 – The team at Brainsounds is thrilled to announce that they will soon be launching their innovative Crystal wireless headphones on IndieGoGo.
These special headphones have no batteries and never require charging. Crystal wireless headphones simply feature a transmitter and receiver that work in lieu of any alternative battery source, which seamlessly allow users to enjoy music anytime and anywhere.
Crystal headphones feature auto pairing and offer a world-class sound experience including powerful bass. An ergonomic shape allows for comfortable fit that's designed around the user's ears, and waterproofing means that Crystal headphones are great for versatile use.
"These headphones do not require charging and can work nonstop," said the team at Brainsounds. "Forget about limits… hours and hours of premium quality sound without any obstacles."
The special crystal receiver and transmitter used in Crystal headphones mean that wave energy is used, allowing for seamless, nonstop usage possibilities.
Now, Brainsounds is launching their preproduction Crystal headphones on IndieGoGo. Pledgers can now explore Crystal headphones and offer their support. In exchange, they will be among the first in the world to give these new headphones a try.
Crystal headphones simply streaming in a day when people use audio devices simultaneously with their other devices. Since Crystal headphones eliminate cords and charging needs, users can breathe easily knowing they've got a simple, reliable way to listen to audio on the go.
The team at Brainsounds is excited to bring their innovative headphones to the world. People can either choose to support the Crystal headphones campaign on IndieGoGo by helping fund the production of the first units, or they can help by spreading the word about the campaign with their friends.
More information can be found at http://www.brainsounds369.com/.
About Brainsounds
Brainsounds is the company behind Crystal wireless headphones, which require no batteries or charging.
Media Contact
Company Name: BrainSounds
Contact Person: Andrey Plisov
Email: Send Email
Phone: +1-302-261-51-46
Country: United States
Website: http://brainsounds369.com