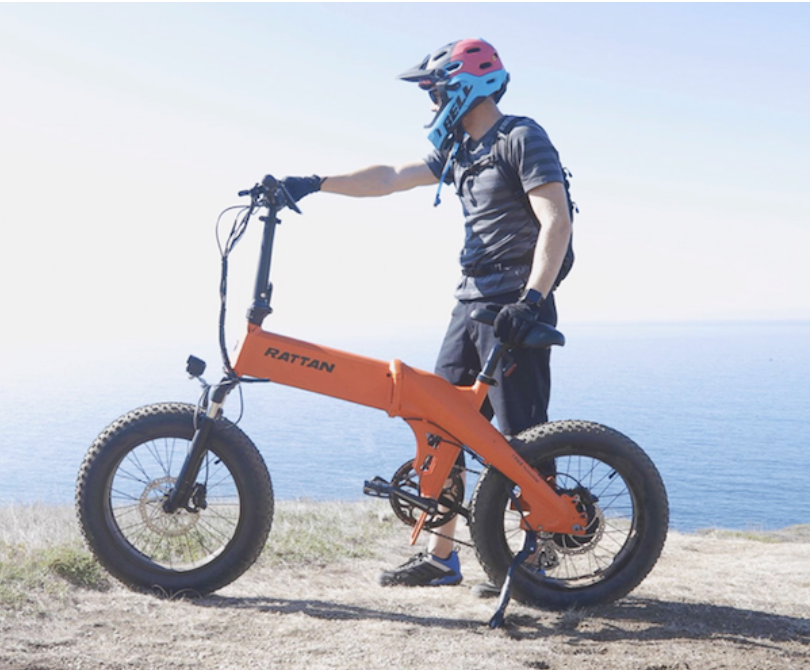 Regenerative Braking is not new to the world. However, the low regenerative rate makes people questioning the meaning of the technology. This question is about to be resolved. An innovative company, Rattan, came out a true regenerative system, which increases the regenerative rate to 60%, which is true regenerative system.
While Most E-Bikes Claim They Regenerate Energy, They Only Recharge 10% Of Their Battery While Braking. Rattan's Patented I-PAS Regeneration Recharges Over 60% Of The Battery Power Anytime The Bike Is Braking, Gliding, Or Riding Downhill. The I-PAS Technology Was Created And Patented By Rattan, So While Other E-Bikes Can Promise Regeneration, Rattan Is The Only Company That Delivers.
To The Unsuspecting Eye, Rattan X Is Just Another E-Bike, But Its Patented Technology, High-Quality Hardware, And Unbeatable Price Make It The Leader Of Its Industry. The Regenerative Motor, All-Terrain Tires, And Light-Weight Alloy Foldable Frame Make It The Most Versatile E-Bike In The World, Capable Of Urban, Rural, And Even Uncharted Terrain.
The new Rattan XL will come out by late November 2019. The campaign will launch through Indiegogo.com
For more information, visit: https://youtu.be/-oyHNP-N5ow
Media Contact
Company Name: Rattan
Contact Person: Kevin
Email: Send Email
Phone: 626 – 810 – 3500
Address:500 S Etiwanda Ave
City: Ontario
Country: United States
Website: www.rattanebike.com