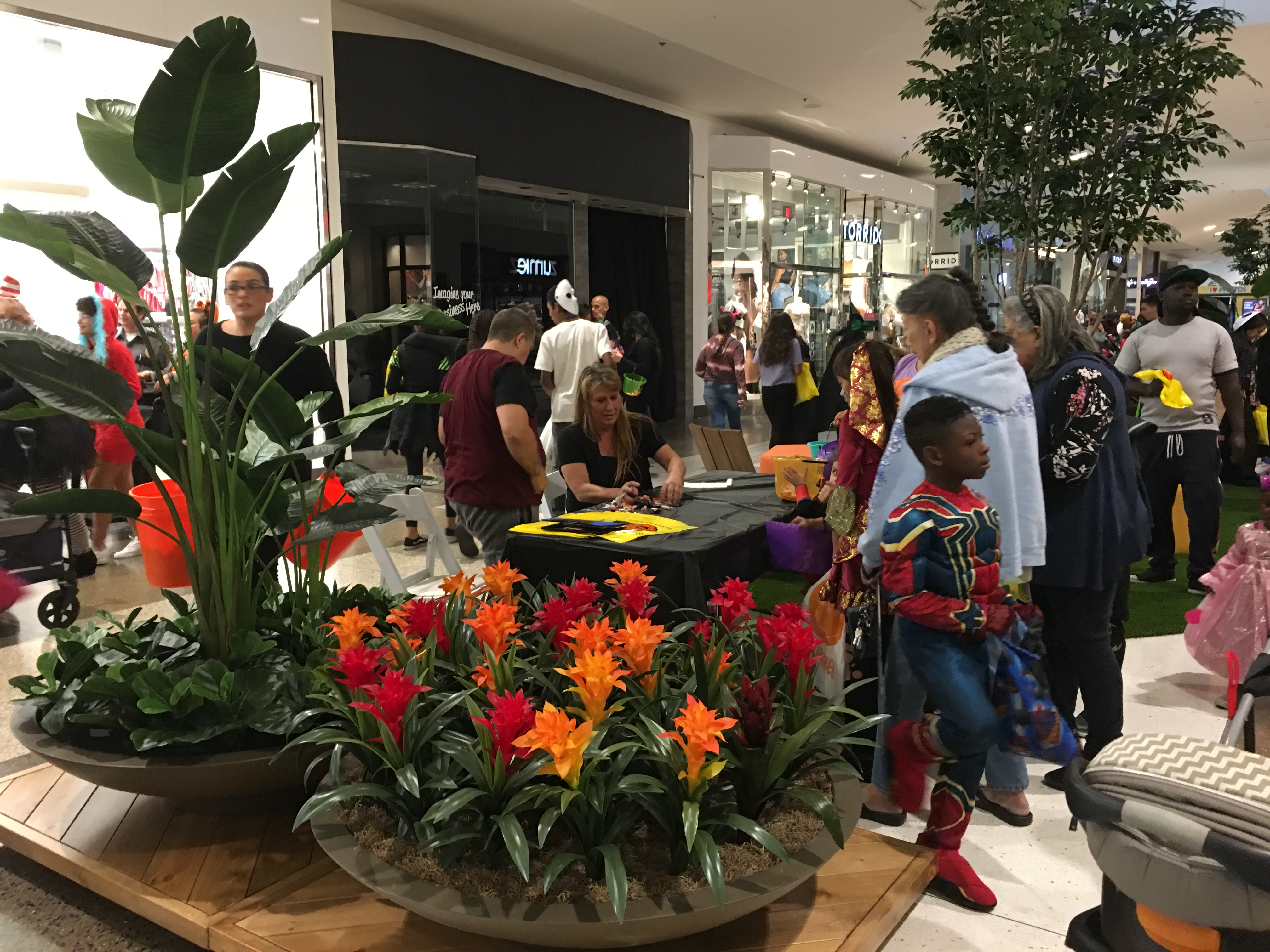 A safe solution for Halloween celebrations.
EL CAJON, CA – On October 31st, 2019 East County Transitional Living Center celebrated Halloween at Parkway Plaza with their Spooktacular Halloween Bash!
Halloween isn't only scary because of ghost stories. On a serious note, Halloween can be a time where families struggle to enjoy a holiday with their kids in safe neighborhoods on cool evenings. This is why ECTLC planned and executed their Spooktacular Halloween Bash.
A group of nearly 30 men and women from ECTLC spent Halloween evening at Parkway Plaza Mall in El Cajon handing out candy to thousands of costumed children and their parents. This event provided a safe solution for Halloween celebrations.
Parkway Plaza Mall prides itself in providing a safe place for family to enjoy Halloween festivities. There were several stations throughout the mall where candy was handed out, and the fun didn't stop there — there were also interactive games and activities for children and families! Plus, several stores within Parkway Plaza joined in on the fun and handed out treats for kids.
Parkway Plaza management is working hard to provide family activities to East County in a clean, safe environment that offers great food, shopping, and entertainment. We thank Parkway Plaza for partnering with us on this exciting and successful event.
About East County Transitional Living Center:
Established in 2009, ECTLC is a 501(c)(3) non-profit corporation which provides housing for those experiencing the dangers of homelessness. Our mission is to provide transitional housing and restore lives. Please join us on Facebook, Instagram, and Twitter.
Visit: www.ectlc.org
About East County Posse:
East County Posse is a philanthropic organization dedicated to helping our fellow East County residents in desperate need. Our goal is to help those less fortunate improve their quality of life by way of our time, skill or trade, as well as monetary donations.
Visit: www.eastcountyposse.com
Media Contact
Company Name: ECTLC
Contact Person: Helen Zamora
Email: Send Email
Phone: 6194195513
Country: United States
Website: https://www.ectlc.org/