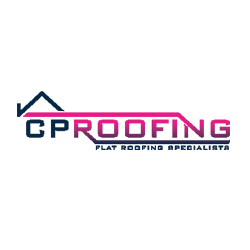 The intricacies and details involved in any roofing job make it something that requires professionals. The wrong choice of roofers can lead to more problems than it offers solutions. Therefore, it is generally recommended to seek out the assistance of a professional roofing contractor.
For the residents of Dorset, UK, the choice became easier than that of other areas of the UK. This is because of CP Flat Roofing. The Dorset based roofing specialists, CP Flat Roofing have made a name for themselves as being one of the premier roofers in the area. They recently received NFRC accreditation. The National Federation of Roofing Contractors Limited is committed to ensuring that people are provided premium roofing services.
CP Flat Roofing were pleased to have earned the NFRC accreditation. This is just one part of their effort to provide high-quality services to Dorset residents. Quality is one of the fundamental pillars that their business was founded on and for that reason, accreditation was the primary goal of the company in recent years. Accreditation not only ensures that the materials they use are durable, but also that their services are reliable and professional. Their waterproofing systems, for example, extend to even single ply membrane roofing.
The focus on quality does not however come at an increased cost. CP Flat Roofing is one of the more affordable roofing suppliers available in Poole, Dorset.
CP Flat Roofing is among only a few Dorset-based contractors to have attained an NFRC accreditation. The primary goal is to kick start a shift towards higher quality roof repairs in Dorset. This is why many consider them to be among the best contractors in the area.
Any contractor under the NFRC shows strong commitment towards their community members and customers. They display standards of workmanship and sound business practice. It is only after thorough inspection and quality checks that companies can become a part of this well renowned federation.
CP Flat Roofing have garnered a place within this organisation as a result of their hard work and professionalism They hope to continue providing their high-quality services such as their flat roof repairs in Bournemouth.
About CP Roofing:
The CP Roofing brand was established in 2008 by Director Clinton Wyss and has since grown from strength to strength.
Clinton was born and raised in Zimbabwe and moved to the UK in 2003, being a determined and hardworking individual, he began his roofing journey selling insulation and membranes for a company in Bournemouth. Clinton has since been able to expand the company, with his wife Chantelle joining the team in 2016. This has given them the ability to manage larger contracts and work with more building contractors. Their ethos of producing high quality work has been at the forefront of the business and this has been passed on to the workforce.
For more information: https://www.cpflatroofing.co.uk/
Media Contact
Company Name: CP Roofing
Contact Person: Clinton Wyss
Email: Send Email
City: Poole
State: Dorset
Country: United Kingdom
Website: https://www.cpflatroofing.co.uk/