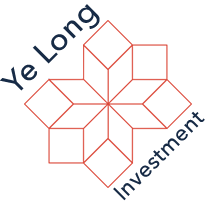 The initial public offers of Affle (India) Ltd and other companies give smart returns to investors in 2019, soaring about 49 percent
The primary market seems to have emerged as the cash cow for investors in 2019, amid high volatility in the secondary market. Reports reveal that 70 per cent of the new entrants trade well above their issue prices, with returns of up to 95 per cent to investors. A number of factors, including trade conflict between the US and China, slowdown in the economy, poor investor sentiment and pullout of funds by foreign investors have been attributed to the market volatility, experts said. This is in addition to the fact that there is always demand for good initial public offerings (IPOs).
Out of 11 companies that got listed in 2019 in India, at least eight have registered smart gains ranging from 7 to 95 per cent against their issue price, while the remaining three firms have failed to attract investors and are quoting below their issue price, according to an analysis of the stock performance of the newly-listed firms.
IndiaMART InterMESH, which made its stock market debut in July, has seen the steepest rally in its share price and is trading 95 per cent higher than the IPO price on the BSE. Neogen Chemicals follows IndiaMART InterMESH, providing 76 per cent per cent return. In contrast, three companies — MSTC, Sterling & Wilson Solar and Xelpmoc Design and Tech – have failed to give positive returns.
"Over the past one year, markets have not been upbeat due to several factors so there has been a negative sentiment among investors. In such a situation, IPOs are very well priced, giving good opportunity to investors. However, when markets are upbeat, IPOs are generally very aggressively priced," said Narendra Solanki, Head Fundamental Research (Investment Service) – AVP Equity Research, Anand Rathi Shares and Stock Brokers.
For more business and financial news and the services offered by Ye Long Investment, please visit – https://yelonginvestment.com.
About Ye Long Investment
Ye Long Investment is an innovative professional financial services firm formed in September 2002. Headquartered in Hong Kong, the company specialises in holistic and individually tailored client-centred care for all of an individual's financial needs, enriching the business ventures and personal lives of all clients by appropriately positioning and protecting what they have today, planning for what they want in their future, and preparing the path by which they will reach their goals.
Media Contact
Company Name: Ye Long Investment
Contact Person: Mr. Paul Wilkins
Email: Send Email
Phone: +85258199857
Address:Nexxus Building, 41 Connaught Rd Central
Country: HongKong
Website: https://yelonginvestment.com