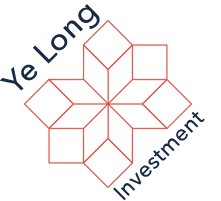 Reports have it that Saudi Arabian officials have expressed their unhappiness with the level of foreign demand for Saudi Aramco. Advisers reportedly informed officials about a gulf in demand between domestic investors and foreign institutions in the run-up to the much-delayed IPO.
"The issuer expressed high levels of dissatisfaction with what they were hearing," said one of the sources.
Financiers are increasingly confident of bumper domestic demand at a valuation of $1.8tn or higher, on the basis of a retail allocation above the 0.5 per cent earmarked in the prospectus. Local investors have been pressured to invest in the IPO, encouraged to bid at these higher levels.
Saudi officials have recently made trips to China and Russia to get demand from state-owned funds, with the belief that it would help close the gap. Saudi pension funds and other sovereign funds, are also expected to buy into the offering.
According to sources, shares in Saudi Aramco could list on Riyadh's Tadawul stock exchange as early as next month, almost four years after Crown Prince Mohammed bin Salman first disclosed his ambitions for a flotation.
Riyadh still has to make a final decision on the size of the deal, with the price range and other crucial details about the offering remaining undisclosed. Institutional investors are expected to offer a range of bids along the price spectrum.
A prominent Gulf investor claims to have been approached by an IPO underwriter, and disclosed that he would be willing to make a large allocation at a valuation of $1.3tn, with half of his investment covered by a loan from the bank. "[The kingdom] won't get $1.8tn — they need to leave something on the table for investors, that is how to secure a success," said the investor. Institutions have been concerned about governance issues, and state interference in company strategy as well as the ability of the kingdom to protect oil infrastructure after attacks on Saudi facilities in September.
For more business and financial news and the services offered by Ye Long Investment, please visit – https://yelonginvestment.com.
About Ye Long Investment
Ye Long Investment is an innovative professional financial services firm formed in September 2002. Headquartered in Hong Kong, the company specialises in holistic and individually tailored client-centred care for all of an individual's financial needs, enriching the business ventures and personal lives of all clients by appropriately positioning and protecting what they have today, planning for what they want in their future, and preparing the path by which they will reach their goals.
Media Contact
Company Name: Ye Long Investment
Contact Person: Mr. Paul Wilkins
Email: Send Email
Phone: +85258199857
Address:Nexxus Building, 41 Connaught Rd Central
Country: HongKong
Website: https://yelonginvestment.com