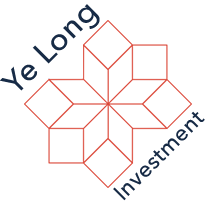 Saudi Arabia's state oil company, Aramco, announces plans to go public in a record-breaking initial public offering (IPO)
Saudi Arabia's state oil company, Aramco, currently ranks as the most profitable company in the world, making $111 billion dollars in profit in 2018. The second-most profitable company, Apple, made $60 billion in the period under review, reiterating Aramco's worth and dominance of the global oil market. However, the oil giant is particularly making the headlines with their upcoming initial public offering, which has been predicted by experts to set major records.
Explaining the reason for the IPO being a major deal not only in the oil market but in the history of IPO's, energy historian, Ellen R. Wald explained that the move would affect a lot of everyday things we use. "In the United States," Wald says as an example, "Aramco owns the largest refinery in the entire country. And it also owns Shell Gasoline Stations in the south-eastern United States. So many Americans may be buying oil — or gasoline — that is made by Aramco, and they don't even know it."
The planned IPO is the first of its kind in the company's 86-year history and has the largest oil company in the world, the public listing of Aramco will shake the global oil market and other industries. However, some experts have expressed their scepticism about the IPO for several reasons, one of which is the perception that the world has or will soon reach peak oil demand. This is in addition to the "PR nightmare" that Saudi Arabia created with the issue of Saudi dissident journalist, Jamal Khashoggi.
One of the major misconceptions about Aramco is that the company is a national oil company. However, this is not particularly true as it somewhere between public and private while enjoying a high degree of independence. The ascension of King Salman [bin Abdulaziz Al Saud] to the throne and also of his son, the young Crown Prince Mohammed bin Salman seems to have significantly affected the structure of the company, however, with the duo taking a much more active role in the larger strategy of the company.
For more business and financial news and the services offered by Ye Long Investment, please visit – https://yelonginvestment.com.
About Ye Long Investment
Ye Long Investment is an innovative professional financial services firm formed in September 2002. Headquartered in Hong Kong, the company specialises in holistic and individually tailored client-centred care for all of an individual's financial needs, enriching the business ventures and personal lives of all clients by appropriately positioning and protecting what they have today, planning for what they want in their future, and preparing the path by which they will reach their goals.
Media Contact
Company Name: Ye Long Investment
Contact Person: Mr. Paul Wilkins
Email: Send Email
Phone: +85258199857
Address:Nexxus Building, 41 Connaught Rd Central
Country: HongKong
Website: https://yelonginvestment.com