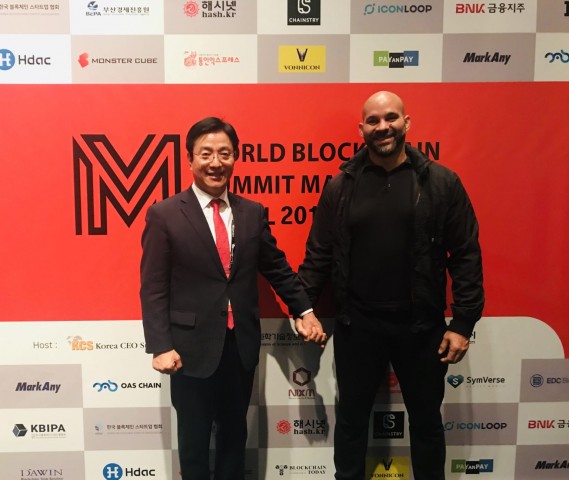 22 November, 2019 – Seoul, South Korea – Gaimin.io and Korea eSports Industry Association, are in talks to cooperate on the promotion of the eSports gaming market. Calvin Adamus, Chief Product Officer, flew from Sweden to meet Park Bong-kyu, Chairman of Korea eSports Industry Association for the first time in South Korea, Seoul, to explore how Gaimin.io's platform can benefit the Korean gaming market.
The South Korean gaming market in 2019 hit $12.3B USD with an expected growth to $12.6B USD in 2020. South Korea was the first country to successfully commercialize online games. It changed the mainstream of gaming platforms from console and PC to online. Before this turning point, the console gaming market was led by Japan and the United States. In contrast, the PC gaming industry was dominated by the United States and Taiwan. Statistics provided by the Korea Creative Content Agency shows that the gaming industry has gained an average growth of 14.9% in sales since 2008. Worldwide, the eSports market is predicted to reach $1.5B USD in 2020.
Gaimin.io has been in Asia a few times and has carried out two successful initial exchange offerings (IEO) with Borabit from South Korea and Nazadax from China. Both countries are leaders in the gaming and eSports industries. During the IEO, a total of 6,000,000 tokens were sold and many of them, according to feedback, are gaming supporters.
"This is also my first trip to Korea. This is also my first time meeting so many blockchain enthusiasts and experts. I am delighted to be part of the blockchain community in Korea. They have given me a new perspectives on how games and blockchain can fuse together. Bong-kyu is very willing to share his knowledge with me and that is the reason why we intend to work together, bridging blockchain and gaming, Asia to Europe. Gaimin.io's communities will be delighted with our progress," shared Calvin. "The firm handshake gives me the utmost confidence that we will move into a strategic partnership soon!"
Park Bong-kyu commented on the cooperation. "I have been championing blockchain and eSports in Korea. I understand that knowledge sharing between gamers is important, and if Gaimin.io can be the platform to share gaming knowledge and resources, becoming a one-stop-shop gaming assets platform, I am keen to explore possible future partnerships. I want eSports gamers in Asia and Europe to unite and gather."
Park Bong-Kyu is also the organizer of World Blockchain Summit MARVELS, one of the biggest blockchain conferences in South Korea. He has been constantly trying to connect blockchain and gaming in the country. There was a panel during the conference on 'Harmony between blockchain and eSports,' led by Kim Tae-yoon, CEO of GameBit, where they discussed how blockchain technology is working closely with eSports.
The World Blockchain Summit MARVELS is also very forward-thinking and constantly having international guests like Calvin at the event to share and mingle with the Asian guests. There is also another panel titled "Blockchain Revolution 2030" chaired by Anndy Lian, Inter-Governmental Blockchain Advisor, and panelists Vazgen Yeghiazar (ECRO Chain Holdings), Jay Liang (Hong Kong Blockchain Association), and Jonathan Kommer (Former Amazon), Nicholas Jacquet (Hdac), and Saul Tarazona (Fight to Fame). The lineup of international guests shared their opinion on what is the future like for blockchain and its usage. Gaming was also mentioned during this panel as one of the key usages for blockchain.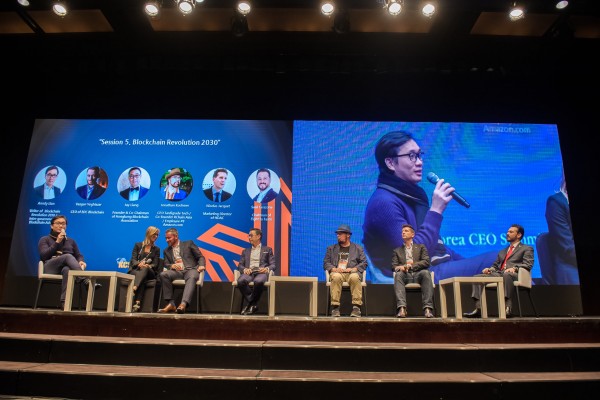 Gaimin.io, having completed their second IEO at Nazadax.com, a Chinese based exchange will carry on their journey in Asia, especially in China and Korea to share the Gaimin.io business concept and philosophies.
Media Contact
Company Name: Blockcast.cc
Contact Person: Jenny Zheng
Email: Send Email
Phone: +65 98832707
Country: Singapore
Website: https://www.blockcast.cc